UFC 280 witnessed one of the most controversial fight decisions. The results of Petr Yan vs Sean O'Malley upset UFC legend Khabib Nurmagomedov as the judges awarded the fight in favor of "Sugar".
The fight between Petr Yan and Sean O'Malley produced some of the most shocking reactions from pros and fans alike. Several spectators of the fight were shocked to find out that the rising bantamweight star won the fight against the former champion after a barn burner of a fight at UFC 280.
Khabib Nurmagomedov, who was watching his fellow Russian take on the "Suga Show" was in absolute disgust at the judges' decision as they called the fight a split decision in favor of O'Malley. Yan and O'Malley both landed some amazing strikes and hurt the other on different occasions. However, Nurmagomedov along with several fans believed the Russian fighter won the fight.
According to many viewers of the fight, Yan's "control" in the octagon gave the former champion the edge in the three-round slugfest. Nurmagomedov who was waiting to corner his friend Islam Makhachev in the main event was fully zoned in during the amazing bantamweight battle.
Khabib reacts to Sean O'Malley's split decision victory over Petr Yan. pic.twitter.com/lKBgU5NDvZ

— FullCombat (@FullCombat_) October 23, 2022
Fans troll the UFC legend for thinking O'Malley did not win the fight and showing disgust at the judges' decision. Several fans hinted at a Russian bias that Nurmagomedov might have had towards Petr Yan which made the fighter go against the judges' decision.
Related: "He is that guy" Khabib Nurmagomedov lays extraordinary praises on Sean O'Malley, Suga reacts
Twitter reacts to Khabib Nurmagomedov's reaction to Yan vs O'Malley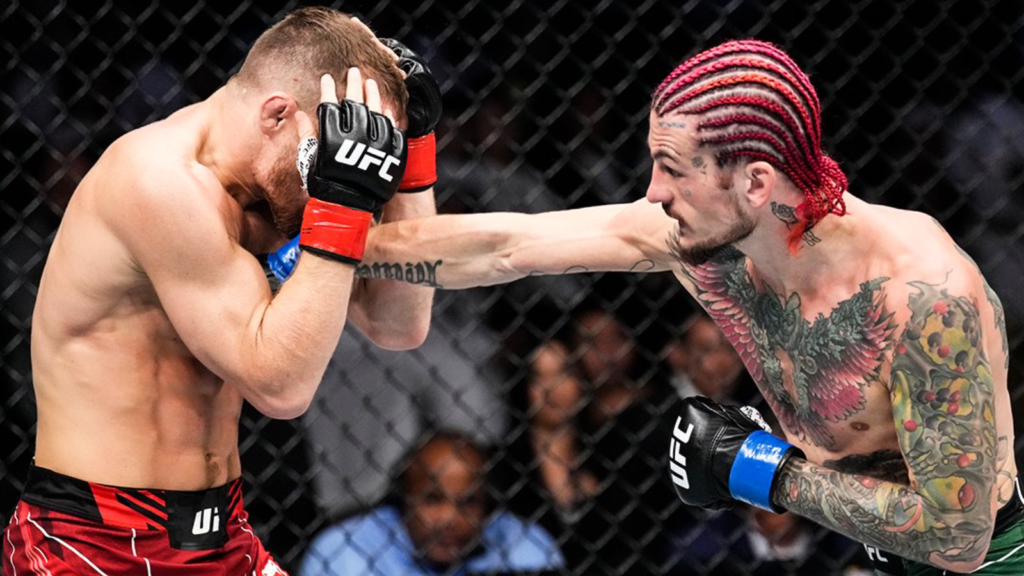 i swear i gave him every round https://t.co/yYXb0iyiwJ pic.twitter.com/Tf19SUFhef

— supposedly not daig (@maybenotdiag) October 23, 2022
Yan won 1 and 2, 3 is up for debate

— SK (@Forreignss) October 23, 2022
October 23, 2022
Sean's reaction to the decision: pic.twitter.com/V4PdzENd42

— Velkαɳ 🎃💀 (@Thorned_Bug) October 23, 2022
Also read: "Fight was rigged" – Fans BLAST "disgusting promotion" UFC as Sean O'Malley defeats Petr Yan via controversial decision
Control time merchant

— Sam (@T_Sam2000) October 23, 2022
Wow look and me and khabib having the same reaction who would've thought look at us

— Baba yaga. (@JamesVallllejo) October 23, 2022
The new rule set doesn't value grappling unless it's effective via submission or ground and pound.

— Justin Chilcott (@JustinChilcott) October 23, 2022
Same reaction for tibau fight

— RazorMuzak🐍🐍 (@Muzak621) October 23, 2022
Also read: "I like that fight" – Beneil Dariush wants Charles Oliveira or Rafael Fiziev after dominant win at UFC 280