Former UFC champions Daniel Cormier and Chris Weidman have showcased incredible chemistry during their stint as analysts for the UFC. During the fight week of UFC 288, they took it to another level with an old-school WWE-style entrance to appear for their analyst roles. Weidman stole the spotlight at the moment by pledging his allegiance to Aaron Rodgers and the New York Jets.
Daniel Cormier came in with a New Orleans Saints jersey, and Chris Weidman wore a New York Giants jersey. Cormier addressed Weidman for staying loyal to the Giants despite their city rivals Jets, signing four-time MVP Aaron Rodgers in the off-season. However, Weidman surprised Cormier and the fans by switching teams.
Chris Weidman said, "I am a loyal dude. They won the Superbowl in 2008 and 2012. I love them. I am a huge fan. But Aaron Rodgers is on the Jets. Let's go…. Let's go, Jets. Finally, Aaron Rodgers is here. It is finally going to be good. I cannot wait." DC cheered on in astonishment as Weidman changed to a Jets jersey.
The arrival of Aaron Rodgers in New York has brought much attention to the city. A longtime fan like Chris Weidman and other New Yorkers switched their allegiances to the New York Jets. Even Cormier admitted that it is difficult to remain a Giants fan when one of the greatest quarterbacks, like Aaron Rodgers, joins the rival team. Only time will tell if Rodgers can bring a Superbowl to New York.
Related: Watch: Chris Weidman rag dolls Stephen 'Wonderboy' Thompson in a recent training video
Chris Weidman has never lost a decision in his career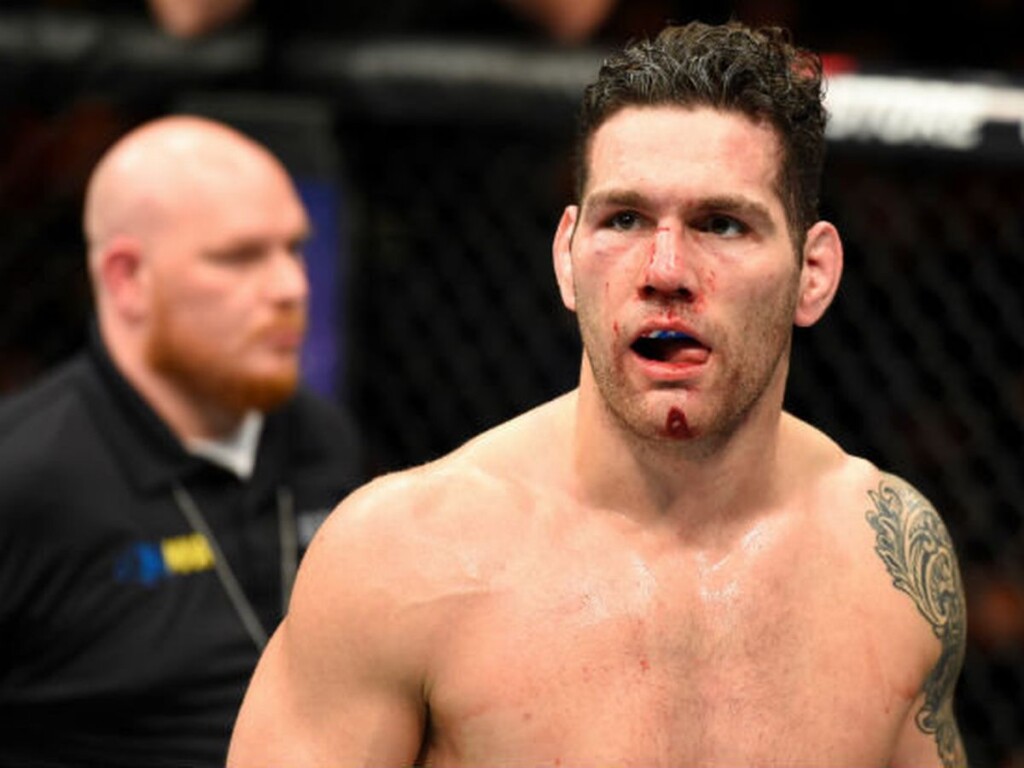 Former middleweight champion Chris Weidman is known for knocking out Anderson Silva at UFC 162. He had an undefeated record until fighting Luke Rockhold at UFC 194. He went on to lose six of his last eight fights. However, he has never lost a decision in his MMA career.
Rockhold stopped Weidman via TKO in the fourth round. Yoel Romero and Gegard Mousassi stopped him with knee strikes. Ronaldo Souza knocked him out cold at UFC 230. Dominick Reyes knocked him out when Weidman went to the light heavyweight division. At UFC 261, he broke his leg against Uriah Hall and lost the bout.
At no point in his career has he lost a decision. It is also important to point out that Weidman never lost via submission. All of his losses came from knockouts or technical knockouts.
In Case You Missed It!