A lot of different narratives have surfaced since the news of Francis Ngannou leaving UFC. The heavyweight's coach, Eric Nicksick has come out to let the people know the actual reason behind the Ngannou refusing to renew his UFC contract.
Dana White in the post-fight press conference of UFC Vegas 67 broke the news of Francis Ngannou officially leaving the UFC. After the UFC boss insinuated that the heavyweight champ was not willing to "risk" fighting Jon Jones despite being offered loads of money, several rumors sparked on the internet. Eric Nicksick went on the Ariel Helwani interview to clear them all.
"The one narrative that I've been seeing is that Francis is scared, and that sh*t just makes me laugh," said Nicksick talking on the latest MMA Hour show. The Xtreme Couture coach also revealed that he and Ngannou met with Dana White after the win over Ciryl Gane last year. Nicksick said the meeting went very well regarding the fighter's contract.
"We got in the car and Francis looks over to me and says, 'If I sign this deal. If I do this without making any change, without doing all the things that I said I was gonna do, I'm just another sellout, and I refuse to do that,'" said Nicksick on the ride back home from the dinner.
Related: Francis Ngannou poetically celebrates MLK day after being 'free' from shackles of UFC contract
Eric Nicksick "believes in the next chapter" of Francis Ngannou's career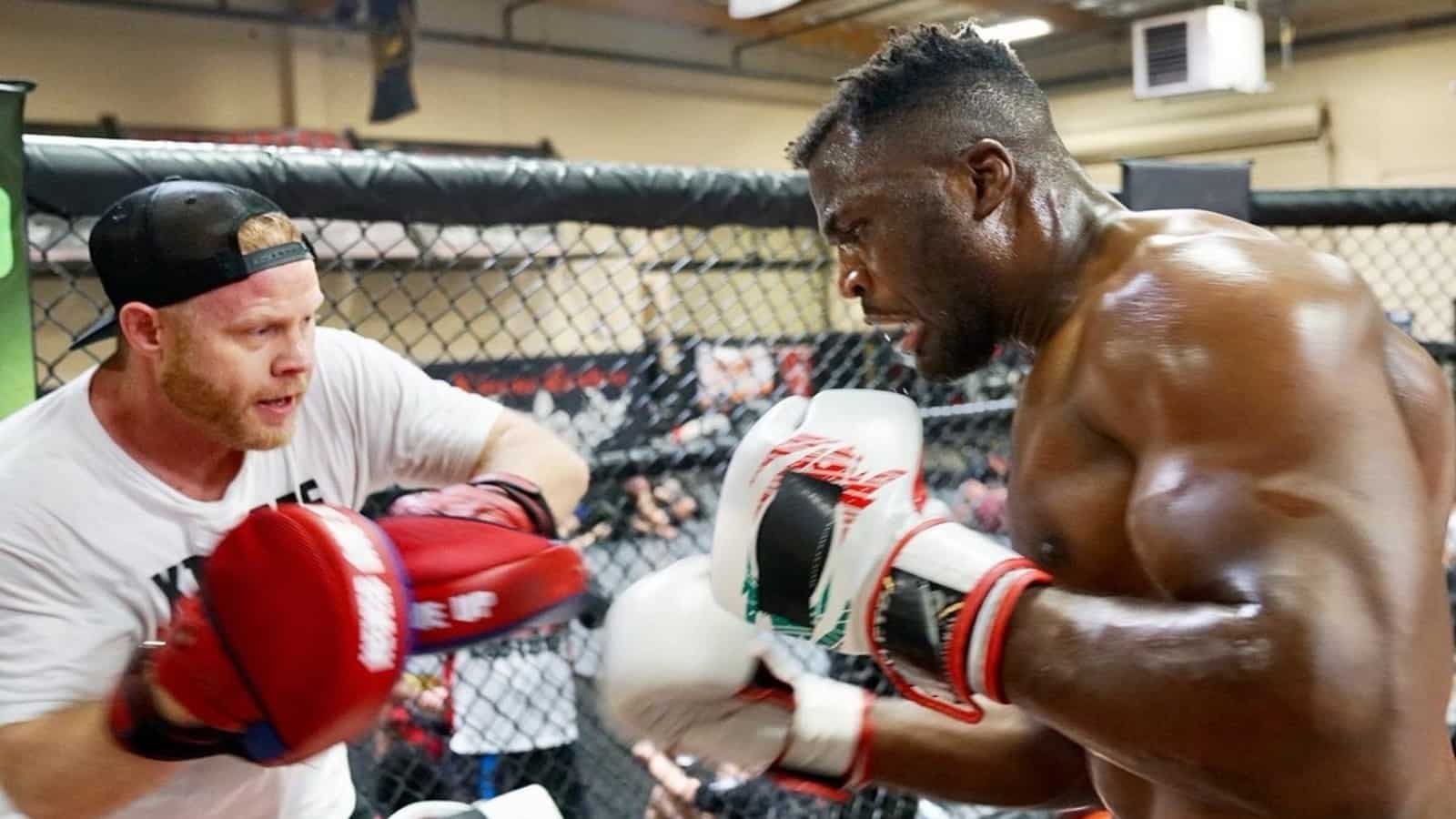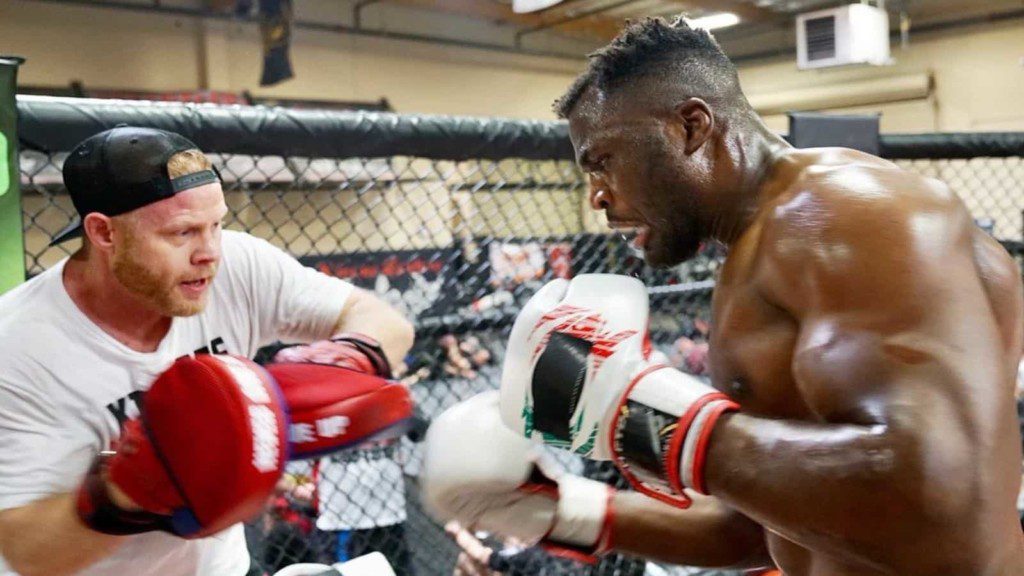 Eric Nicksick helped Francis Ngannou become the heavyweight champion after losing to Stipe Miocic in their first meeting. The Xtreme Couture coach beautifully said on the MMA Hour, "I believe in the next chapter because I know the author." Nicksick is fully confident that Ngannou will have a successful career after UFC.
Francis Ngannou is now leading by example. Many fighters in the past have raised their voices against the same issues the heavyweight fighter faced. However, the Cameroonian has decided to not sign another contract which won't be level for both parties. Nicksick revealed Ngannou's idea behind refusing to accept more money from UFC.
After meeting with the UFC to discuss a deal, @Eric_XCMMA recalls what Francis Ngannou told him in the car.

"If I sign this deal, if I do this without making any change, without doing all the things that I said I was going to do, I'm just another sellout. And I refuse to that." pic.twitter.com/beaDd5EgFh

— MMAFighting.com (@MMAFighting) January 16, 2023
"I'm happy. I have more money than I ever imagined. I'm in a position that I never envisioned, and I have a stance where I could make a difference," Nicksick quoted Ngannou's words. What are your thoughts on this saga?
Incase you missed it:
Heavyweight division alive again! Stipe Miocic wants winner of Jon Jones vs Ciryl Gane
World's Scariest Free Agent! Francis Ngannou publicly wanted by Bellator MMA and PFL