Francis Ngannou's future in the UFC is very uncertain at the moment but that hasn't stopped the heavyweight champion from recovering from his injury. Ngannou posts a video of him training for the first time since his surgery.
It was not long ago that the Cameroonian heavyweight couldn't walk with both his feet on the ground. The fighter has shown great speed in recovery as the heavyweight champ is finally back in the gym to train on pads for the first time since his injury. In a recent Twitter video, the heavyweight champ shows him working on the pads with his coach as he still throws devastating blows.
"Back on the pads. Step by step," wrote Ngannou in his recent tweet as he trains with Dewey Cooper. The fighter has been looking to make a comeback and has a lot of potential super fights lined up. However, it is yet to be seen what Francis is willing to do about his future in the UFC after his contract dispute with the promotion. Ngannou was recently seen in UFC events supporting his favorite fighters from the stands.
Related "You are inspirational champ," Francis Ngannou and Charles Oliveira trade heartfelt praises for each other
What does Francis Ngannou's future in the UFC look like?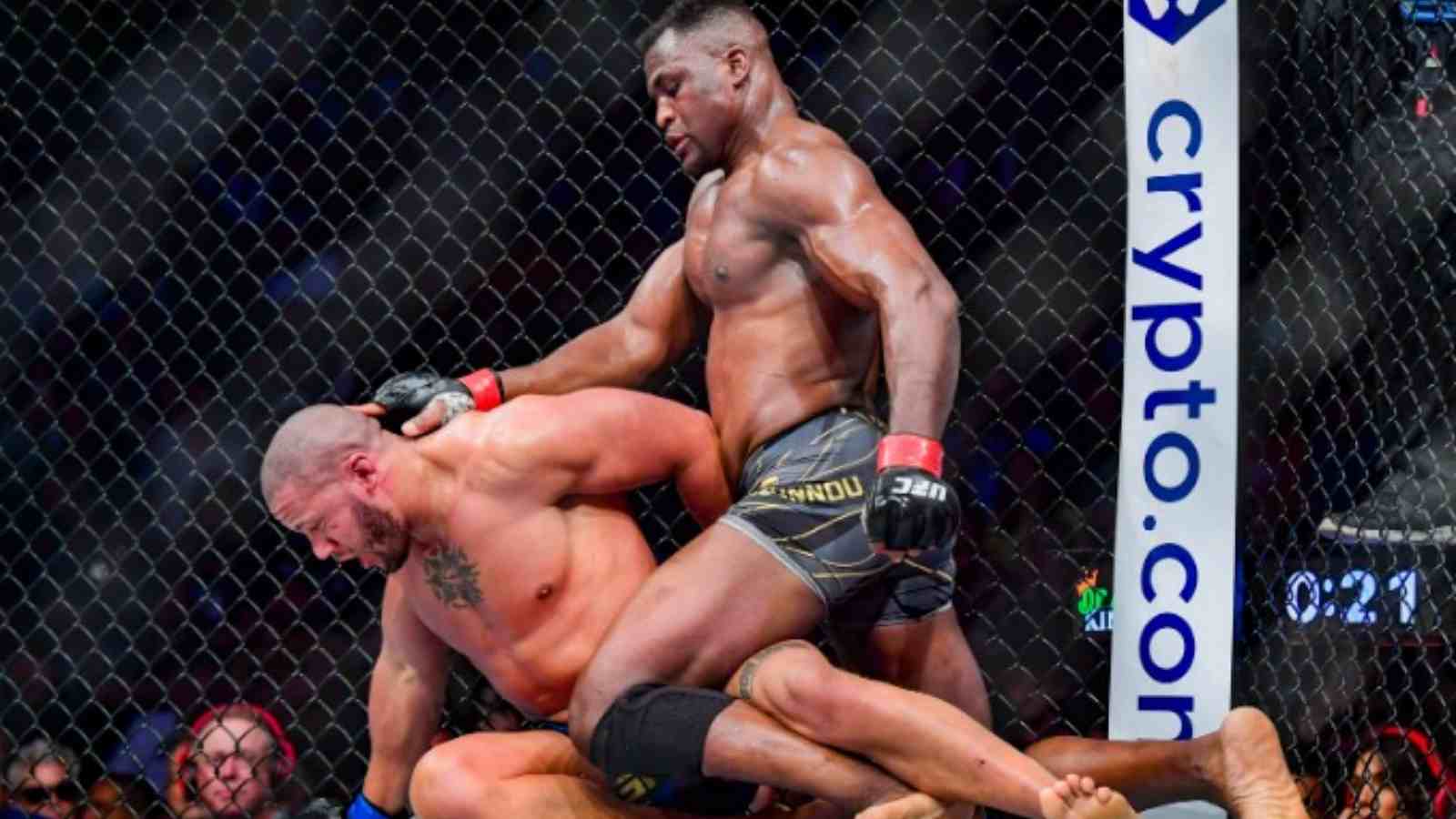 Francis Ngannou made his first title defense against the heavyweight prospect, Ciryl Gane at UFC 270. Ngannou headlined the first pay-per-view event of the year 2022 in January with Gane and has not fought since then. The heavyweight champion had his back against the wall in his fight against Gane as he was going through an on-going battle with the company and also was making his title defense.
The fighter and the President of the promotion, Dana White has sat down in meetings to discuss the potential matchups that Ngannou would have if he made a return to the octagon. The biggest fight of course is the super fight against Jon Jones in the heavyweight division but Francis Ngannou also fancies a boxing match against the great Tyson Fury.
Ngannou is tired of not being treated like one of the best in the world and wants his contract to be more flexible and give the fighter more freedom to do what he wants. The fighter believes he has a good shot at fighting Tyson Fury in the upcoming years.
Also read "I thought we were going to fight?" – Henry Cejudo reacts to Sean O'Malley fighting Petr Yan at UFC 280
Cain Velasquez's legal team files another petition to request the release of former UFC champion