Dana White recently revealed that Francis Ngannou is not returning to UFC any time soon. Ngannou resign as the Champ in the Heavyweight division and vacated his belt. Ngannou is trying to make a deal with Dana White to help the fighter and his team.
After many new changes, many fighters were unhappy with the new contract norms and changes that restricted the fighters to generate better income. Like other fighters, Francis Ngannou put his demand on the table, which the UFC couldn't agree to, leading up to his resignation. However, as an exception, Dana White offered him the most expensive contract deal, which did not appease Ngannou.
At Pat McAfee Show, Dana White revealed, "He's absolutely impossible to deal with. He's – no, he'll never be in the UFC again. So, he made his decision – we worked hard, man." Dana White also explained his effort "One of my guys, Hunter Campbell [Chief Business Officer], who works for me, must have done 75 dinners with his guy [Ngannou], trying to get him on board. We offered him a lot of money, and showed him nothing but respect. We wanted to keep him, and that ship has sailed."
Later in the show, he revealed that they have moved on from him, and now Jon Jones is the GOAT. Jon Jones recently beat Ciryl Gane at UFC 285 via. Guillotine choke in the first round. UFC is looking to make a bout between Jon Jones and Stipe Miocic in the upcoming summer.
Related: "Shot himself in the foot," Fighting legend Jose Aldo shoots down Francis Ngannou's 'UFC doesn't pay well' argument
After Ngannou's departure, Dana White and other UFC legend on his stubborn decision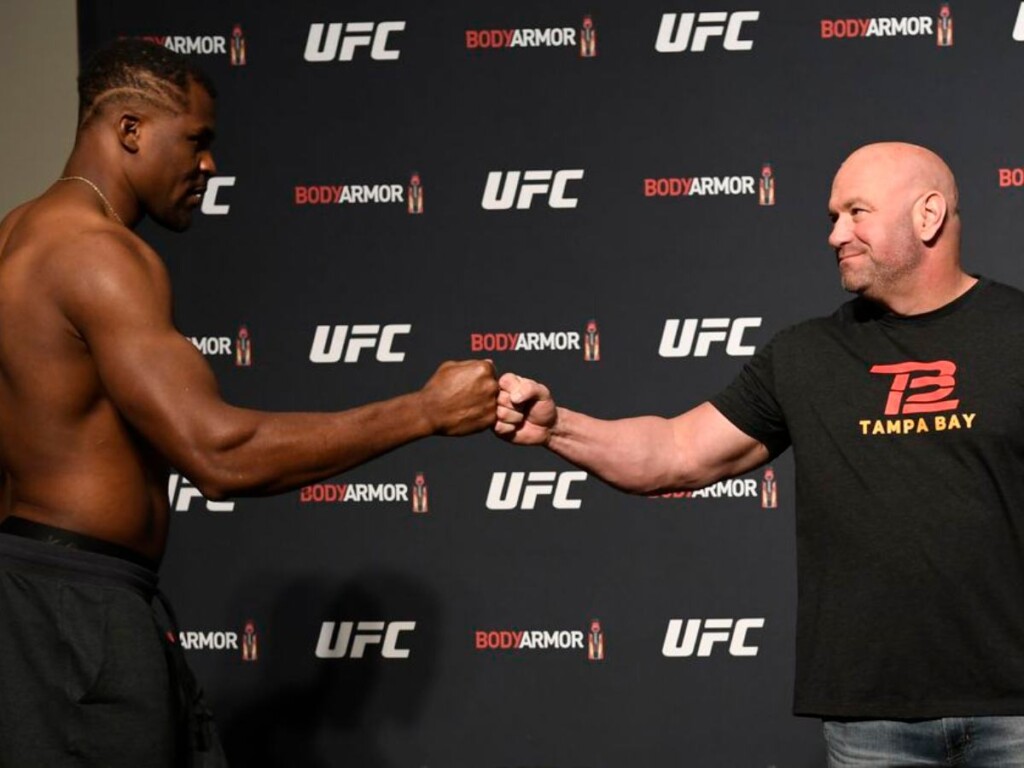 UFC star legend Chael Sonnen also insisted Francis Ngannou make a return to UFC and clear all things with Dana White. But Dana White now claimed that "The Predator" will not enter the octagon even after many tries. Even Jon Jones made a statement saying he has big muscles for nothing.
Francis Ngannou is now a free agent and currently training for the boxing match against Deontay Wilder. Many promotions tried to negotiate with Ngannou but they failed to do so. He was also asked to compete in PFL which is also on hold because of negotiation issues. But many UFC legends are not happy with Ngannou's Decision.
Francis Ngannou has a 17-3 record in MMA and won the UFC heavyweight championship belt against Heavyweight GOAT Stipe Miocic in 2021. On 22nd January 2022, He defended the belt against Ciryl Gane, and after that, he never stepped foot in the octagon.
In case you missed it!