One more time, something comes up from one of the greats of the UFC after their teammate faced a loss. This time, it is UFC middleweight champion Israel Adesanya who didn't look impressed with what happened at UFC Vegas 74. Adesanya's teammate Kai Kara-France faced his second consecutive loss on the UFC fight night. Kai lost the bout against Amir Albazi via a split decision.
Being concerned about his teammate, Israel Adesanya went on with his reaction, which also demanded protest. Adesanya, who has one loss in his middleweight MMA fighting career, wasn't impressed with what the judge's scorecard said. In support of Kai Kara, one of the top journalists also agreed with what Izzy is talking about on his social media.
Israel Adesanya demanded judges of UFC Vegas 74 be interviewed after the night gets over. Izzy tweeted, "Start interviewing the judges after fights. Hold them accountable for their work."
Renowned reporter Ariel Helwani also supported Adesanya on Twitter. He said, "Been saying this for years. Everyone in this sport has to face the music – except the ones with the most power. Insane. Only in combat sports do the officials get to escape with no accountability. Just explain your thought process. Let's start there."
The journalist even compared the NBA judging method with UFC's judging method. "Look at how the NBA does it. At least they explain and review publicly. At the very least we get that. Is it perfect? No. But it's way better than, welp, on to Vancouver …," Helwani wrote.
Related: "No honour to lift your hand when you've lost" – Fans and Israel Adesanya tear into Amir Albazzi and the judges for robbing Kai Kara-France of main event victory
Israel Adesanya is in full support of his teammate Kai Kara-France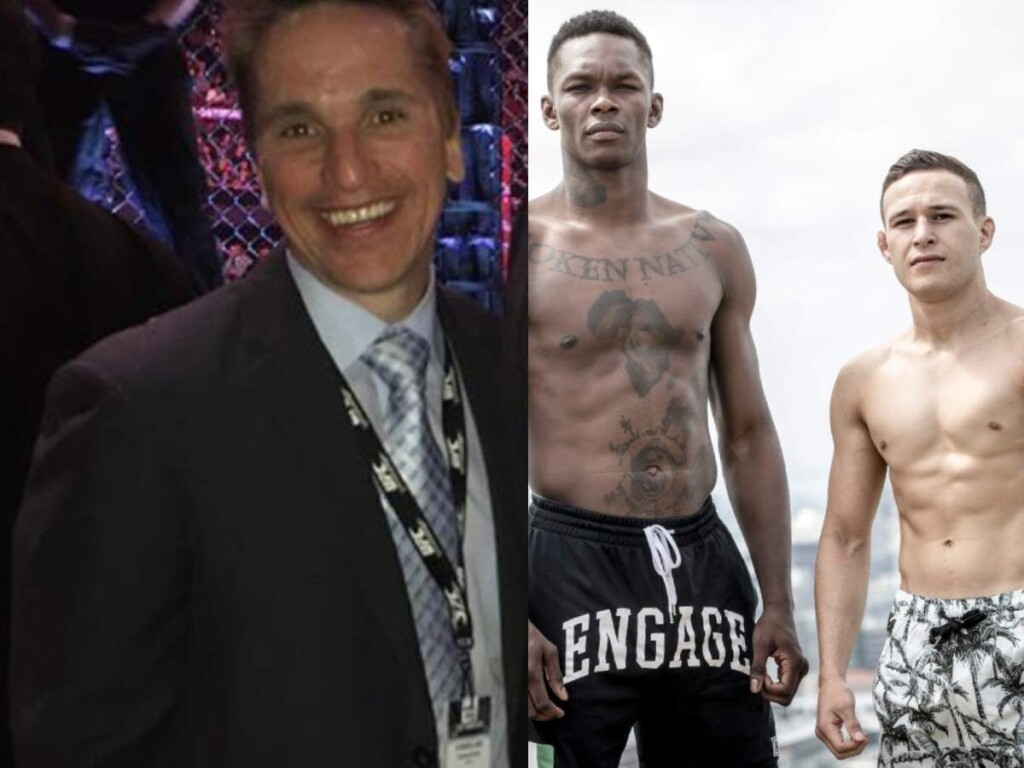 The UFC middleweight champion predicted that judges would mess up the results. In another tweet, Israel Adesanya simply mentioned the scorecard and questioned the judges. Izzy blamed them for ruining the careers of athletes who missed the fight by the margins.
Israel tweeted, "I tweeted that before even seeing the scorecards because I knew them two will fuck it up!! Hoooow many times will they rob athletes of their moments of glory, if their money, their livelihood for their family. F*ck them c*nts, they need to expire quickly and go. Mike Bell was the only judge to score this properly, the other two deff need to disappear."
Just like Ariel, Izzy was after Chris Lee, who was one of the three judges. According to the Nigerian-born fighter, Sal D'Amato is also the culprit. As per the scorecard, the fight was surely dominated by Kai Kara-France in the first round. In the second and third, it was Albazi who won on a three-judge scorecard. Chris Lee scored fourth round (9–10) in favor of Albazi, which was the focus of the whole point in this alleged wrongful judging.
In case you missed it!