UFC lightweight contender Dan Hooker, is a training partner and friend of fellow UFC fighter Israel Adesanya. They train together at the City Kickboxing Gym. Hooker trained alongside Adesanya and he also fought on the main card of UFC 281, which was highlighted by a fight between Adesanya and Alex Pereira.
The Hangman had predicted that his friend Israel would win the bout against Alex Pereira prior to UFC 281. However, as everyone saw, that was not how it went. 'The Last Stylebender' dominated most of the fight, but Pereira managed to turn the tables. He stung Izzy in the middle of the 5th round and continued with an onslaught of punches before referee Marc Goddard stepped in and called the fight off. But, many, including Adesanya himself felt that the stoppage was premature.
Speaking about the early stoppage on Submission Radio, Hooker said, "Me watching as a friend, I just want him to be alright. As a friend and teammate, I'd rather it be too early than too late." However, he also understood why Izzy would think the stoppage was premature. He said that as a fighter, he related to the impulse of not having his fight stopped till he isn't moving.
In this instance, Dan Hooker is right. Late stoppages can cause a fighter to sustain heavy amounts of damage that end up changing them. The history of combat sports is riddled with fighters who took too much damage through their careers and later paid the price.
Related: "My lips smooching" – Dan Hooker reveals the SWEETEST moment of his career that involved the legend, Joe Rogan
Dan Hooker's victory over Claudio Puelles at UFC 281 brought him a step closer to the lightweight title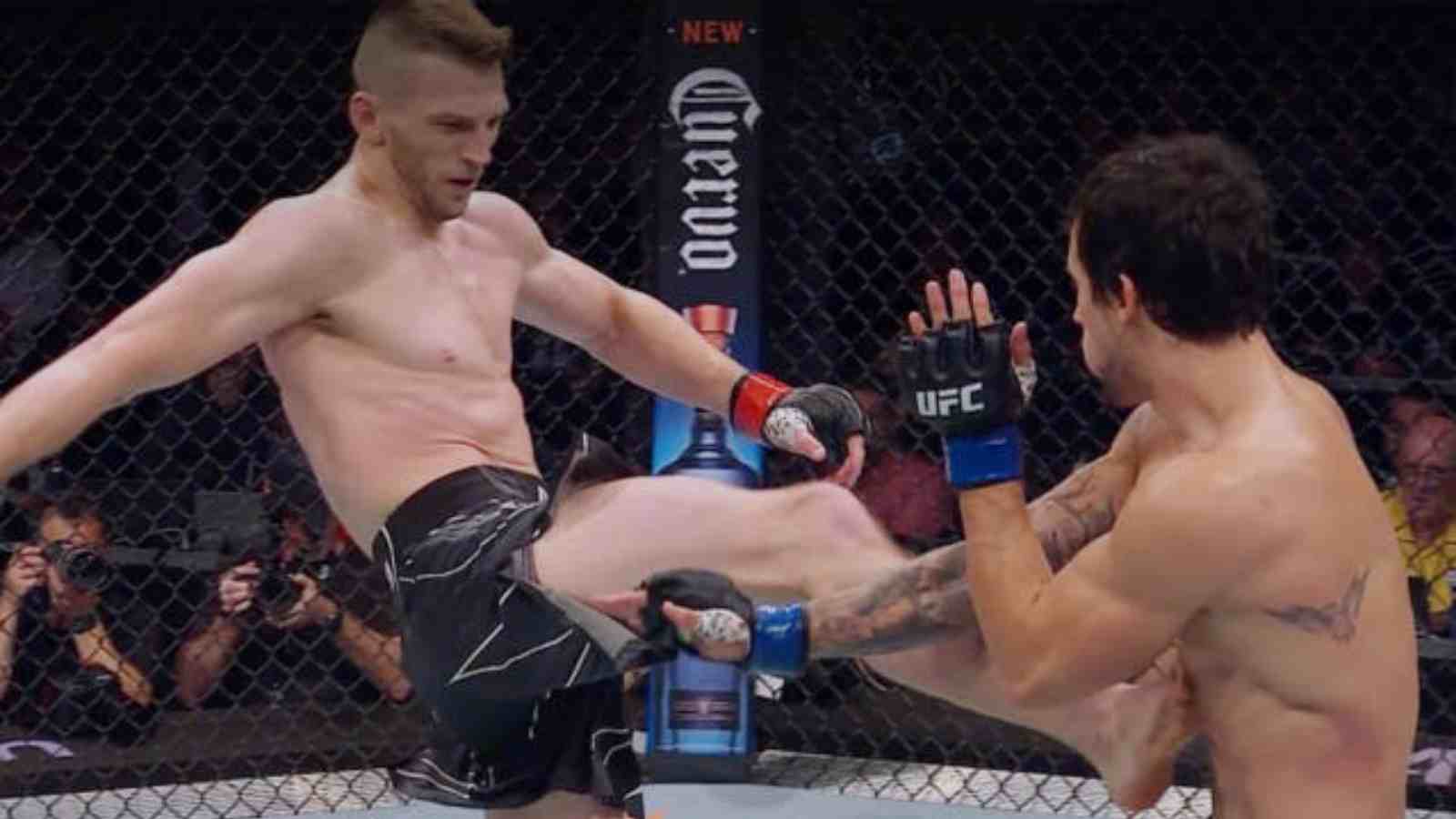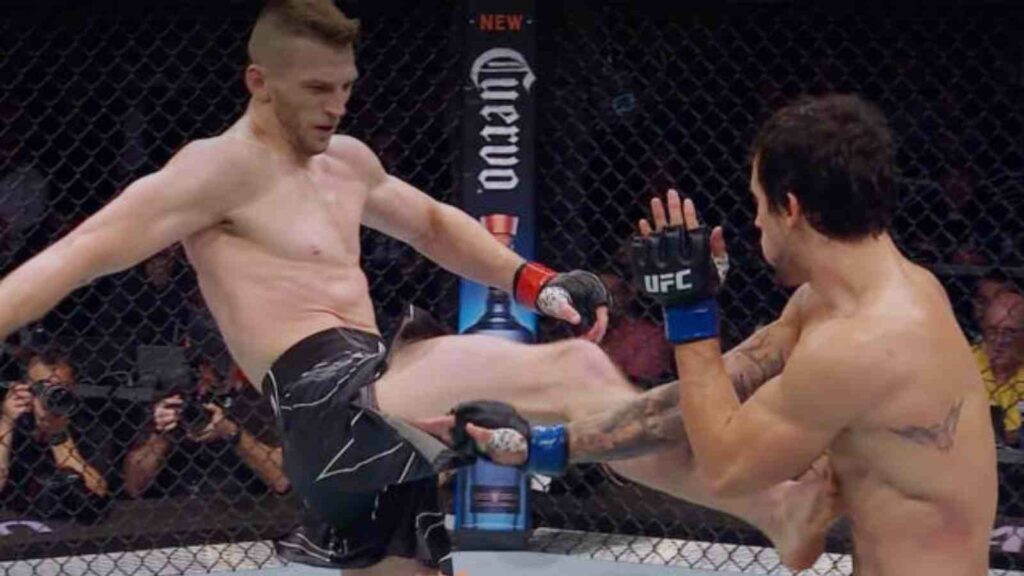 Heading into UFC 281, Dan Hooker had told Submission Radio that he had his eyes on the UFC lightweight championship. However, his lightweight record prior to the event was not stellar. He had lost 3 of his last 4 fights at lightweight. The most recent was a demolition at the hands of current champion, Islam Makhachev.
Also Read: THIS fighter with TWO wives and 12 children will return to the octagon at UFC Vegas 65
Against Claudio Puelles, the Kiwi was looking to make a statement, and he did exactly that. He nullified most of the Peruvian's offense, and destroyed his opponent with vicious shots to the body. At one point, Puelles even attempted a leglock, but to no avail. Eventually, Dan's striking proved to be a little too much for the UFC's only Peruvian fighter as he crumbled to the floor in what was a landslide victory for Hooker.
Dan Hooker was the only City Kickboxing fighter to win his bout at UFC 281, and he did it in dominant fashion. 'The Hangman' will surely use the momentum gained from this win to propel himself up the lightweight rankings as he looks to become a champion like his teammate Adesanya had been for a long time.
Also Read: WATCH: Rare video of Khabib Nurmagomedov's father training Islam Makhachev at 1750 meters above sea-level