Kevin Holland has really established himself as a welterweight in the UFC. After a partially successful stint at the middleweight division, Holland's move down a weightclass has really played out in his favor. The welterweight division is filled with matchups that could stylistically suit Kevin and superstar Nate Diaz is one of them.
Kevin Holland is 2-0 as a 170-pounder and is one of the fan's favorites to watch inside the octagon. Holland has never failed to entertain his fans inside and outside the octagon. The welterweight division currently seems to be stacked for Holland to be thinking of making a claim to the title but that doesn't rule out the opportunity of fighting fan-favorite fights, say, against someone like superstar Nate Diaz.
The Diaz brother has been sidelined by the UFC for quite some time now in the quest of finding the Stockton star a matchup. Though a potential Holland vs Diaz fight sounds amazing on paper, Kevin sits down with MMA Junkie reporter to explain why that fight won't work out. Holland really put on a show at UFC Austin against a welterweight veteran last month.
Related "That's my f**king shirt," Kevin Holland reveals details about funny Nick Diaz altercation
Kevin Holland jokes about the Diaz brothers being away from fighting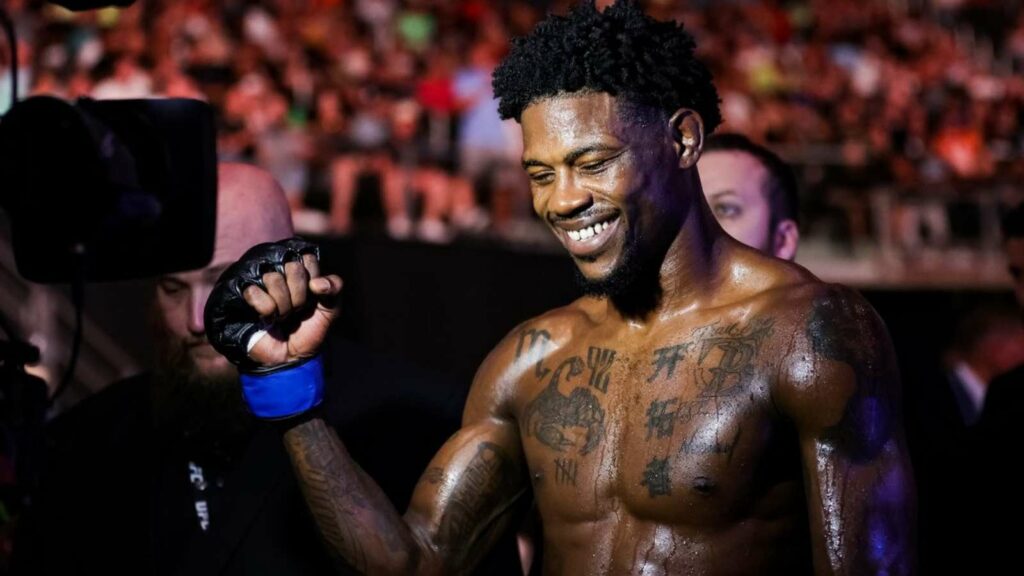 "I doubt Diaz wants this smoke. I would probably get Nick before I got Nate. I got Nate running the triathlon. The Stockton boys are doing the Stockton sprint instead of the Stockton slap. I don't know where the f**k they at," said Kevin talking to MMA Junkie at the UFC X Radio Row. Kevin also jokes that Nate Diaz won't be able to handle Kevin if they were in a weed-smoking contest.
Holland is currently 2-0 as a welterweight with wins over Alex Oliveira and Tim Means. Both the wins have come via finishes and he has really impressed every viewer including the UFC boss, Dana White himself. The fighter looks to match up with Stephen Thompson for his next bout given the two are excellent strikers. Kevin at 170-pounds seems to be the real deal.
Nate on the other hand has been taunting the UFC to book him a fight. The Stockton fighter has also gone to the extent of requesting the promotion to end his contract and release him from the roster. Do you see Kevin and Nate ever fighting?
Also read "How could I say no?" Chris Curtis explains why he agreed to replace Darren Till at UFC London
"Faber has contacts" – Deiveson Figueiredo hopes for better pay with new manager and slams UFC for "embarrassing" pay