Chechnian UFC superstar Khamzat Chimaev is known to live a life of luxury. Chimaev has earned huge success for himself since his debut in the UFC. However, he has said multiple times that he does not prefer to have a lavish lifestyle. Chimaev was recently seen at a watch boutique launch in Dubai. He was also gifted a new luxurious watch during his time there.
He recently announced his new citizenship as a UAE citizen and has been training there for a week. However, he attended the opening of the "Watchemeister", a luxury watch boutique in Dubai. During his time there, Chimaev was gifted a Rolex watch by the owner. Borz appreciated the gesture and flexed the watch by showing it off.
Chimaev is in Dubai and is training for his upcoming fight at UFC 294 in Abu Dhabi. He is fighting Brazilian middleweight Paulo Costa for his debut in the 185-pound division. He is confident in his ability to beat the former title challenger and has sent him many warnings online too. Borz also has the home advantage for his fight against Costa.
Chimaev is a popular figure among MMA fans. He is known for his confident personality and his willingness to take on anyone. He is one of the most exciting fighters to watch. Chimaev is also a role model for many young people and is an inspiration to the Chechen community. Fans will look forward to seeing Borz return at UFC 294.
Related: "It's a wild ride," Joe Rogan reacts to VIRAL Khamzat Chimaev's 'I kill everybody' rant in intense octagon interview
Khamzat Chimaev talks about his move to middleweight
Chimaev last fought at UFC 279 where he had to fight Kevin Holland at a catchweight due to failing to make weight. Since then, Chimaev has been training to move up in weight to fight in the middleweight division. Ahead of his fight against Costa at UFC 294, Chimaev spoke about how he felt better walking around at a heavier weight.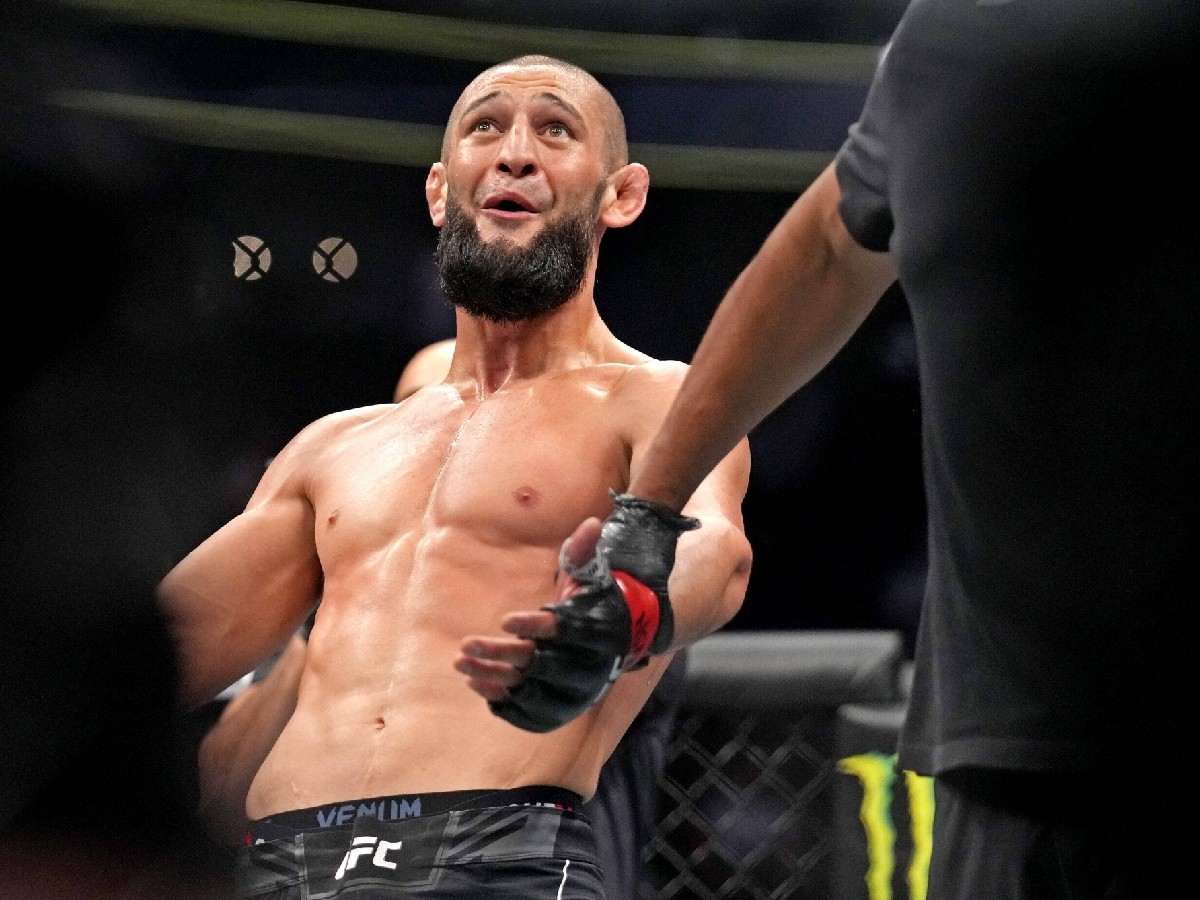 Chimaev has been updating his fans about his journey and fight camp for UFC 294. He has been posting vlogs and posting on Instagram regarding his progress. Borz spoke about how he felt more powerful and not hungry while making weight. He spoke about having more food and also training more. However, to make 185, Chimaev revealed that he would cut down on his food intake.
Chimaev is one of the most exciting fighters and will try to prove himself against Costa. The fight between him and Costa promises fireworks as both fighters are entertaining and explosive.
In case you missed it: