Amidst fight rumors, Khamzat Chimaev has an interesting prediction for Israel Adesanya. 'Borz' believes he can defeat the Middleweight champion without throwing a punch.
In the past few months, Khamzat Chimaev has gone for everybody. From Alex Pereira to Robert Whittaker, he has challenged everybody. Now the Swedish fighter is eyeing Israel Adesanya. While rumors of the next fight for Chimaev spread, the Swede locks his eyes on the Middleweight title. He hasn't fought for a long time. His last fight was in September of 2022 and lasted only one round. This long inactivity has fans even more excited about his potential matchup.
In a recent interview, Chimaev spoke his mind on why the UFC doesn't want Adesanya to face him."For Israel, there's nobody there. Only me. So, if you spoke about money, if you ask the fans, they want to see me and Israel," Chimaev said. "…and yeah, I'm a bad matchup for him. Everyone knows he's gonna lose the title. That's why they save that guy."
Chimaev believes the UFC doesn't want to kill off its cash cow in the form of Adesanya, who just became the Middleweight Champion. They know that Adesanya would lose the fight against Chimaev, which is why they do not let the fight happen, he believes.
Chimaev believes he can take on any striker and defeat them with his wrestling. He is a freestyle wrestler and three-time Swedish National champion. "…Finish that guy, without punch, that's why they scared…" Chimaev said about UFC protecting Israel Adesanya.
Related: "Mysticusman" – Khamzat Chimaev trolls Kamaru Usman for channeling inner Conor McGregor for fight prediction
Why Dana White wouldn't allow Kamaru Usman vs Khamzat Chimaev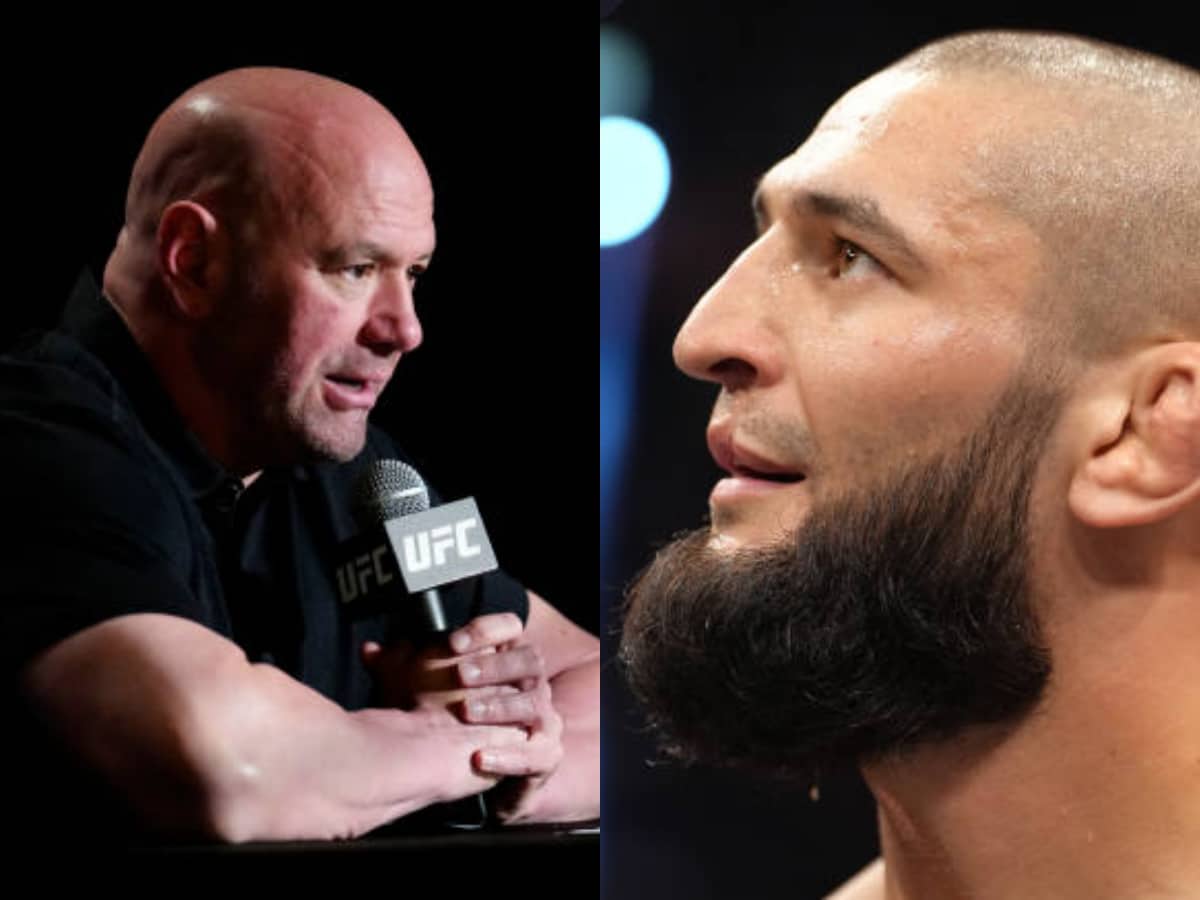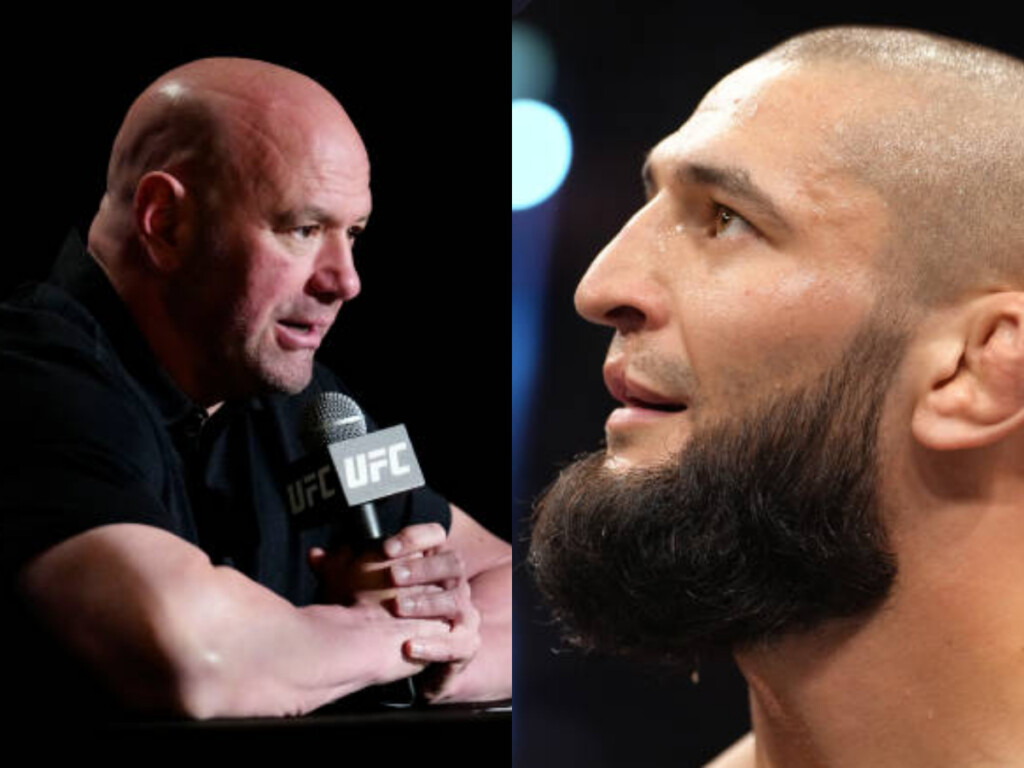 As said above, Khamzat has gone for 'everybody.' And according to the latest rumors brewing on social media, Kamaru Usman and Khamzat Chimaev are ready to face off in the octagon. Their recent social media feud has created hype among fans, with Usman issuing an official challenge to the Chechen wrestler.
Usman has consecutively lost his last two fights, which mark his only defeats in his entire UFC career. Both have been against Leon Edwards, the reigning UFC Welterweight champion. Usman believes defeating Chimaev would give him a third shot at the title, which is why he challenged him for a catchweight bout.
But that is exactly what Dana White does not want in the UFC. "What I hate about that fight and calling him out, Usman is calling him out at a catchweight — I don't do catch weights, I don't like catch weights," Dana White said. "Catchweights mean nothing… If wants to move up to 185 and fight, we could talk about it. But trying to fight him at a catchweight, I'm not interested in."
Chimaev has been inactive for a long time now. It remains to be seen who gets paired up with the undefeated star in his next match-up.
In case you missed it!