Luke Rockhold keeps his training partner, Cain Velasquez in his thoughts as he walks in for the biggest fight of his since losing to Romero. Velasquez is currently under trial for attempted murder as he tried to deal with a person who has sexually assaulted a young relative of his.
Both Rockhold and Velasquez were long-time training partners at the AKA facility alongside DC and Khabib. It was these two who bought the first championships into this gym and hence had the respect of everyone there as certified legends.
It was usual for AKA teammates to corner each other for big fights and if not a part of the official corner, be present the octagon once the action is over. Cain did that for Luke many times and this is the first fight week in a long while that he won't have his former buddy by his side.
Related: 'Model example'- Dana White defending Cain Velasquez after attempted murder accusation in his letter of support
Luke Rockhold believes what Cain Velasquez did was right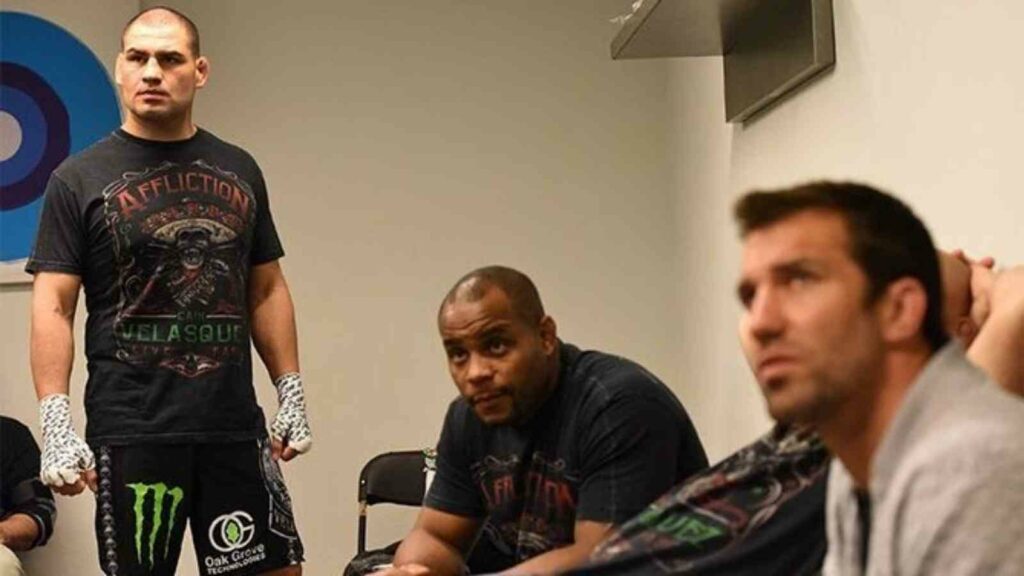 On Instagram Rockhold posted a message of love for his brother. It read, "Up here for fight week and I can't help but think about my brother Cain. It's hard to believe he's still behind bars while the real criminal is free to walk the streets amongst you and your children. We all need to stand together against this corrupt system to make a change."
Encouraging People to actively looks for threats towards their children, Luke said, "People don't think about these situations until it happens to them or their loved ones. Take a second to look up the sex offender map in your area. It's alarming how exposed your children and our families are to these criminals in our day-to-day lives."
Also Read: Cain Velasquez enters a not guilty plea during the scheduled pre-trial hearing on charges of attempted murder
Rockhold was asked about this during the press conference for UFC 278. "You know Cain is a f****** good human being, and this world has so many problems, " said Rockhold to unanimous applause by the panel. He continued, "It just sucks, I'm fighting and i love that man, he needs to get out but I don't know what to do, Dana feels the same f****** way too, we want what's best for him, this world needs to change"
As of August 6th, Velasquez has pleaded not guilty to all charges imposed on him. The judge has received 37 letters attesting to Cain's character from big names cuch as Dana White, Scott Coker, Khabib and many more.
Also Read: 'Where's the freedom of speech, Dana?' – Fans blast UFC for not uploading Luke Rockhold's fiery press conference ahead of UFC 278