After the IV accusations from Dan Hooker, Islam Makhachev's manager Ali Abdelaziz called out Alexander Volkanovski. Ali Abdelaziz claims that Alexander Volkanovski was heavier than the lightweight champion Islam Makhachev during their bout.
Alexander Volkanovski fought Islam Makhachev at UFC 284. While Islam managed to get his first title defense, fans believed Alexander Volkanovski won the fight. After Volkanovski's loss, UFC lightweight fighter Dan Hooker accused Islam Makhachev of using IVs to rehydrate. While the use of IVs to rehydrate is illegal in the UFC, Hooker had no proof of Islam using IVs. Ali Abdelaziz was angry with Dan Hooker for downplaying Islam's win. Abdelaziz stated that Alexander Volkanovski was the heavier fighter in his bout against Islam Makhachev. According to Ali, UFC provided him with that information, and it should shut down any rumors.
"Alexander Volkanovski and Islam Makhachev put on one of the best fights of the year. I respect Alexander, he's a great guy but, everybody on his team made Alexander look bad by talking and making accusations. Prove it. In a way, you shouldn't talk like that because if you don't have proof if you don't have anything," said Ali Abdelaziz in his interview with the Schmo.
"Don't try and point fingers, in reality, I got this from the UFC, fight night. Alexander Volkanovski weighed two pounds heavier than Islam Makhachev. You talking about IVs? He weighed two pounds heavier than Islam. Islam did not get IVs in Australia, maybe someone else did but Islam did not." added Makhachev's manager.
Alexander Volkanovski was provided with the opportunity to rematch Islam Makhachev in October. However, Alexander wanted to keep busy and instead will be defending his belt against Yair Rodriguez at UFC 290.
Related : "Let's give the people what they want," Alexander Volkanovski guns for a lightweight rematch in Islam Makhachev's Twitter mentions
Ali Abdelaziz shuts down all possibilities of a second fight between Islam Makhachev and Alexander Volkanovski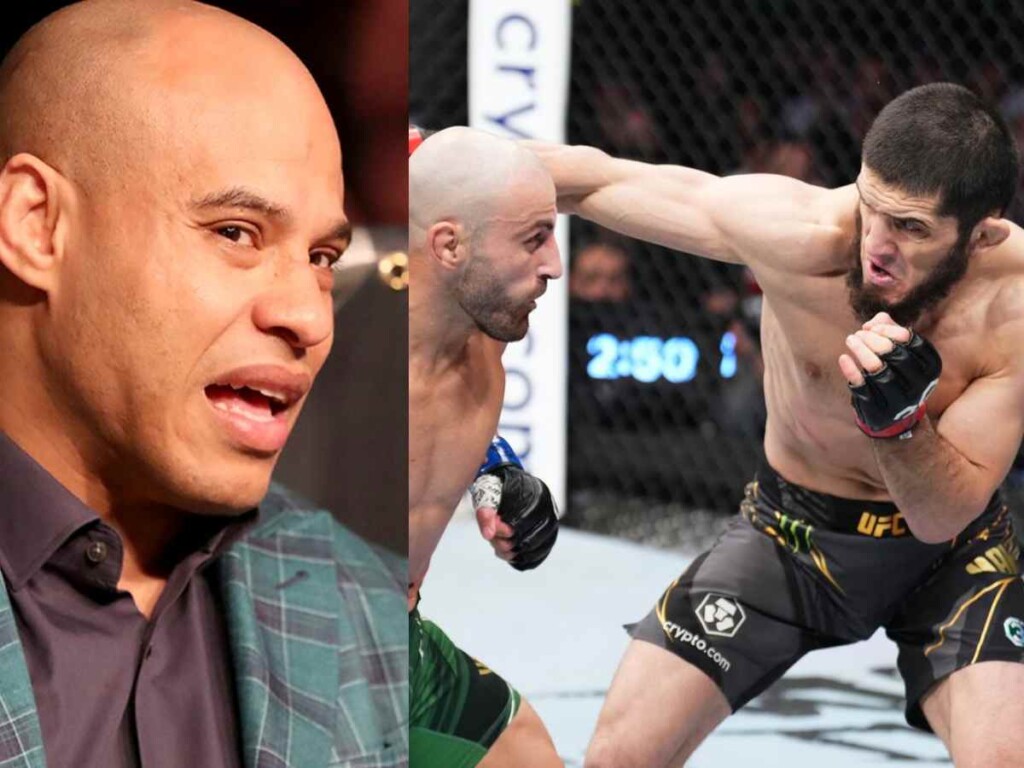 Alexander Volkanovski fought Islam Makhachev for the lightweight title at UFC 284. Makhachev, who looked unbreakable after his fight with Charles Oliviera, was pushed to his limits by a smaller fighter. Alexander Volkanovski managed to dominate Islam Makhachev in the last round but lost via a unanimous decision. While Islam won on the judge's scorecard, fans believe Volkanovski was the actual winner. With the fight being so close, Volkanovski called for a rematch between the fighters.
However, Ali Abdelaziz, Islam Makhachev's manager, explained why Islam won't be fighting Volkanovski again. "This fight, Islam has nothing to gain. Even if he beat him, he's a small guy. We only fought this guy because he has the No. 1 ranking. And honestly, I wanted the rematch. When I thought about it, I was like, all these guys talking sh*t, they kind of ruined it his team." said Ali Abdelaziz in his interview.

While Ali Abdelaziz claims Islam Makhachev won't fight the Australian fighter again, Dana White is of a different opinion. According to Dana White, Alexander Volkanovski could contest for the lightweight title again if he managed to defeat Yair Rodriguez at UFC 290.
In case you missed :