Movsar Evloev did not waste any time calling out the amazing featherweight Arnold Allen at UFC Vegas 56 post-fight interview.
Movsar Evloev took on #10 ranked Dan Ige in the co-main event of UFC Vegas 56. The Russian featherweight defeated his opponent via unanimous decision. Evloev had no problem taking on a veteran like Ige in the UFC Apex octagon last night. The fighter barely broke a sweat as he dominated Ige in all aspects of the fight game.
Evloev continues to gatekeep his undefeated record as he moves to 16-0 in his professional mixed martial arts career. Following his win over Ige, Evloev wanted to call out his Arnold Allen who has been on the Russian's wish list for quite a few years now. "I know one name, he is still [afraid] of me. I called him a couple times but he don't answer me. This bullsh*t guy, Arnold Allen," said Evloev.
"He is 9-0 in the UFC. He is a good featherweight but I want to beat this guy in his place, England. I will be ready in a couple weeks and I can beat this guy. I'll just finish him. I promise," continued Evloev in his post-fight interview.
Related Movsar Evloev defeats Dan Ige in unanimous decision to gatekeep undefeated record at UFC Vegas 56
Arnold Allen responds to Movsar Evloev's call out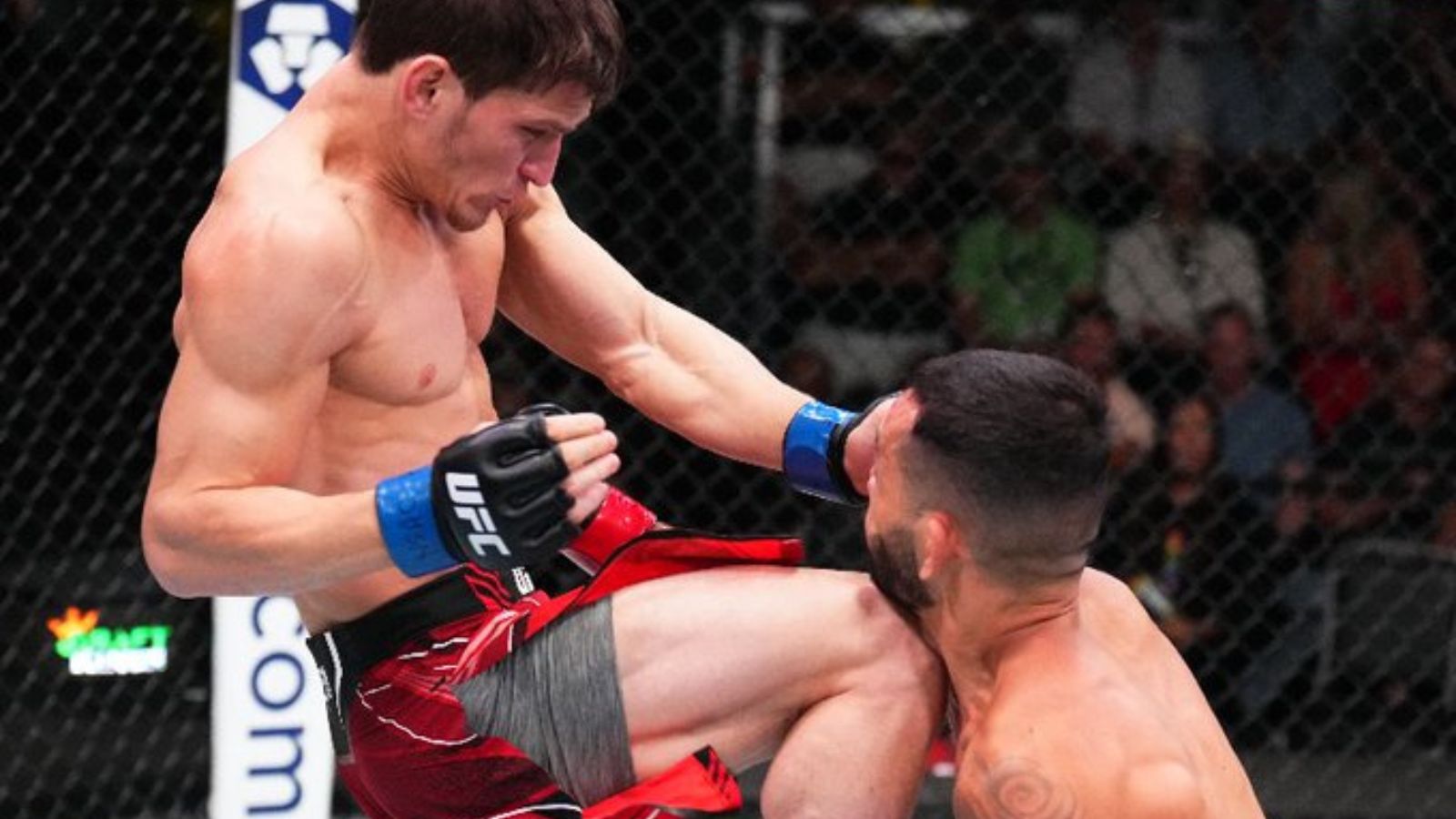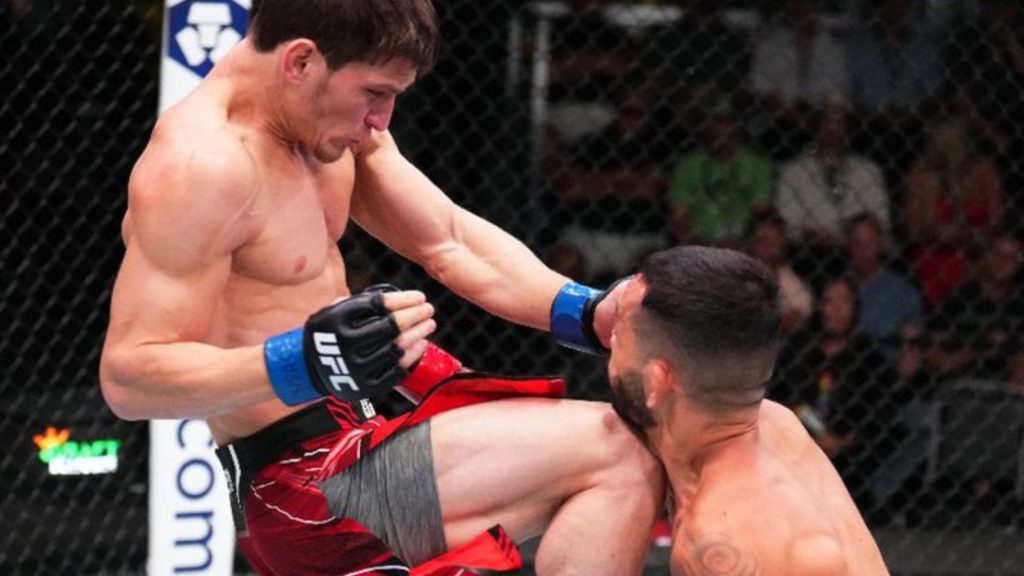 Despite the dazzling performance put up by Evloev in the octagon, the Suffolk fighter did not seem to be interested in fighting the Russian. Arnold put out a tweet after the call out and wrote, "We gotta be talking upwards surely." Allen also dropped a hint of who he would like next with the Korean flag and Zombie emoji suggesting the name The Korean Zombie/ Chan Sung Jung.
Allen is currently undefeated in the UFC. His most recent outing was against Dan Hooker at UFC London. Allen sparked the former lightweight in the very first round to earn him an amazing victory. Allen now sits at #6 of the featherweight rankings while Movsar could be looking at a bump to the #10 spot with his win over Dan at UFC Vegas 56.
The featherweight division is currently packed and Allen believes he will take it one step at a time with his call out of Chan Sung Jung. Do you think Movsar vs Arnold is a sensible matchup at 145?
Also read "I don't need you to believe" – Dan Hooker oozes with confidence despite recent defeats in the octagon
"I'm excited to cause riot" – Jordan Leavitt plans to beat Paddy Pimblett and take over London