NBA legend, Shaquille O'Neal appeared in an interview to talk about the fight business. The 7-foot superstar shut down Conor McGregor's haters and claimed that the Irish champ would make a great return ahead of the new TUF season of the UFC.
Recent UFC announcements have included the return of the biggest star in the MMA business, Conor McGregor. Shaquille O'Neal revealed in an interview that he believed the Irishman would not only make a legendary return but also make another run for the championship.
"Me and him, we've got the same blood. When you doubt us that's when we rise…He's looking really good. I know he's going to come back for vengeance," Shaquille O'Neal told Inside Fighting at Shaq's Fun House event.
Conor McGregor's career trajectory in MMA has not particularly been on a rise since the disappointments he has faced in his last four bouts. The former two-division UFC champion has lost four of his last five fights. This has led fans to believe that McGregor's prime era has passed. However, since the announcement of the Irishman's return, McGregor has confirmed his return against Michael Chandler.
Related: "Ain't going to back down," 7-foot NBA legend Shaquille O'Neal promises Nate Diaz 'won't run away' from Canelo Alvarez boxing match
Conor McGregor confirms UFC return after interviewer runs into the Irishman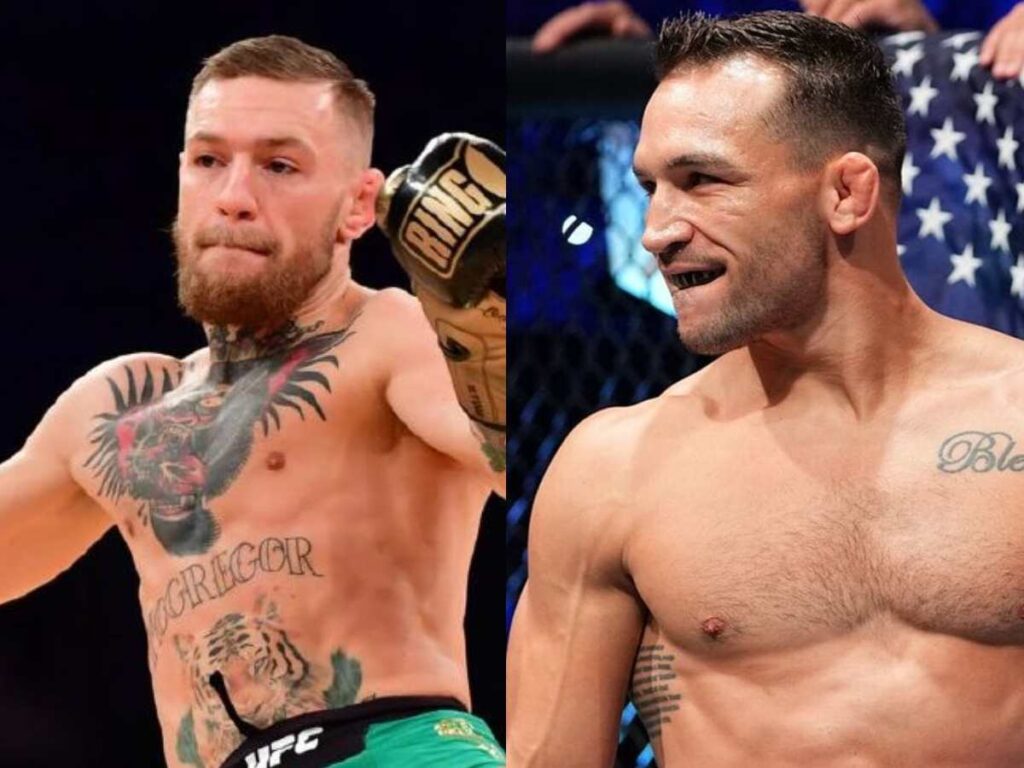 In a recent uncalled interview, Conor McGregor confirmed his return to the UFC octagon against fellow lightweight Michael Chandler after their TUF season finale. Conor McGregor has been inactive since 2021 due to a devastating leg break at UFC 264 against Dustin Poirier.
The Irishman has since been recovering and fans have been speculating about his return. Conor McGregor has since been out of the lightweight rankings but has now confirmed his return after coaching in the upcoming season of The Ultimate Fighter. Opposing him will be his challenger, Michael Chandler.
Both the fighters are coming off losses and will be competing in a prize fight. Due to Chandler's ranking at the top echelon of the lightweight rankings, the fight has excited fans. A win for Conor McGregor could assure a shot at the lightweight title given, the failure of the majority of the top contenders in achieving the UFC gold.
Chandler as well as McGregor are both coming off losses to Dustin Poirier. However, if McGregor does in fact successfully make his return against Chandler, he could potentially challenge Poirier to avenge his leg break at UFC 264 in 2021. The former two-division champion last appeared and coached in TUF back in 2015 against Urijah Faber.
In case you missed it:
"Let bygones be bygones," Jon Jones invites nemesis Daniel Cormier to do octagon interview in much-anticipated UFC 285 return
"It was pretty close," Victim of 'robbery' accusations, Sean O'Malley gets honest about controversial Islam Makhachev win over Alexander Volkanovski