Former Strikeforce Champion Nick Diaz returned in 2021 to fight Robbie Lawler in a rematch. He came back after a hiatus of six and a half years away from the sport. However, the rematch at UFC 266 did not go as planned, as the elder Diaz brother could not continue after 44 seconds in the third round, leaving the referee to make a TKO stoppage. Diaz has revealed in an interview what went wrong in the rematch.
Nick Diaz said, "I didn't really go in there to win. I needed to get that first fight; I haven't fought in for like a long time. I had a really messed up camp. So I started doing all sorts of different therapies and this and that, trying to pull myself back together so that I can stay competitive for another couple of years."
It was in 2015 that Nick Diaz last fought inside the Octagon before his TKO loss against Robbie Lawler in 2021. Ring rust is a factor; a smooth training camp could help in many ways. Unfortunately, Diaz could not shake off the ring rust and other problems associated with his training camp, as he could not return to his feet in the third round.
Diaz has recently come forward with a fight proposal, only wanting to fight the top fighters in the world. However, no one seems to have taken the proposal seriously due to the way in which he quit during the third round of the Lawler fight. He and his brother Nate Diaz attended UFC 285.
Related: "I got f***** over my whole career," Nick Diaz reveals the reason behind him not becoming UFC double champion
Prime Nick Diaz displayed beautiful striking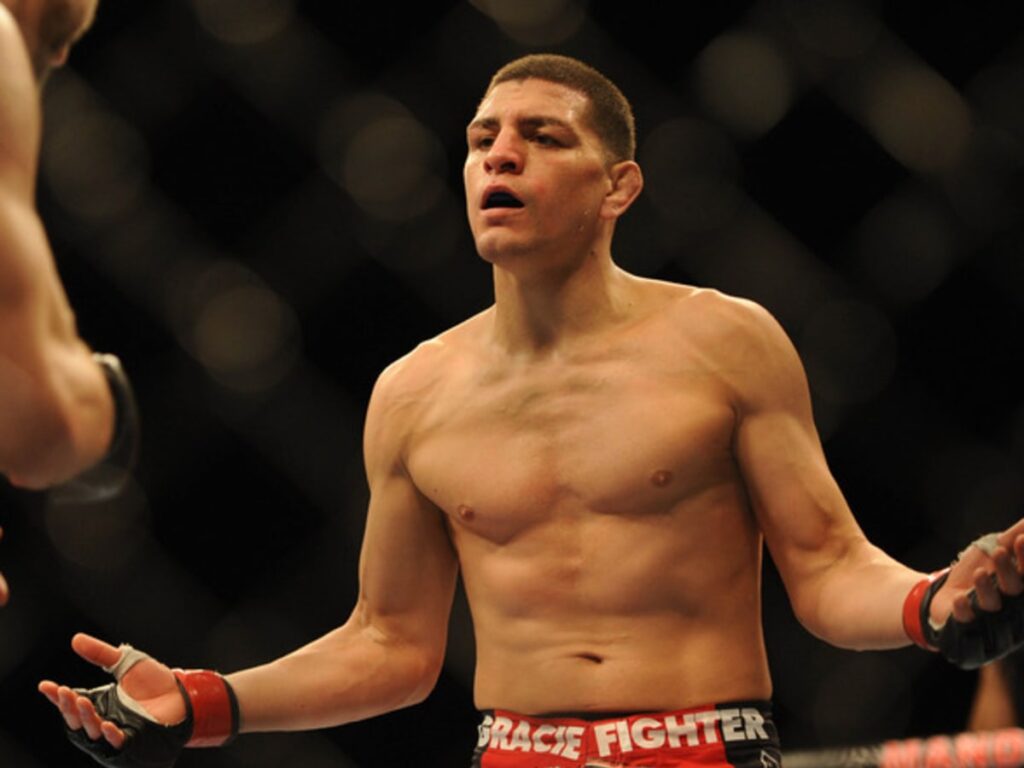 Nick Diaz, in his prime, was a feared striker in MMA. In his Strikeforce and Elite XC days, Diaz only lost once, and that loss came due to a Doctor Stoppage. Besides that, Diaz's combination of strikes was troubling opponents, and he always put on a clinic.
He holds notable victories over Frank Shamrock, K J Noons, Thomas Denny Paul Daley, Evangelista Santos and Scott Smith during his Strikeforce and Elite XC days. Nick Diaz overwhelmed his opponents with crisp striking and pace, like his younger brother. Even in times of adversity, Diaz remained composed and rallied back to defeat his opponent.
He has not fought since his TKO loss at UFC 266 in 2021. However, he has been clamouring to return to the Octagon in 2023, but the UFC has yet to confirm if they are interested in booking a Nick Diaz fight.
In Case You Missed It!