Paulo Costa is about to pull a Bryce Mitchell move during his upcoming fight with Khamzat Chimaev at UFC 294. Costa is currently preparing for the much-anticipated middleweight bout with the 'Borz', a rivalry that started almost a year ago and has kept fans on their toes. The Brazilian is well known for being extremely active on X, sharing memes, and making some outrageous comments.
Recently, Costa left a comment on MMA content creator Nina Marie Daniel's post. It happened to be a meme featuring UFC fighter Bryce Mitchell holding a Bible, who gained fame for bringing one into the octagon during his last fight. As expected, social media is flooded with Bryce Mitchell Bible memes, and Costa seems to be enjoying the trend. In response to Daniel's question about whether he'd bring a Bible to his own fight, Costa humorously confirmed that he's planning to do just that with a simple "Yes haha."
Costa's rise to meme king status within the UFC community on social media has been nothing short of spectacular. With his hilarious and witty posts, he's managed to capture the hearts of fans worldwide, and they can't get enough of his content.
However, it's the ongoing showdown with Khamzat Chimaev that has sent their excitement levels to a different level, particularly when it comes to the highly anticipated pre-fight press conference. Fans are eagerly awaiting the exchange of words and banter between these two rivals, knowing that it will be an unforgettable moment in the lead-up to their epic clash in the Octagon.
Khamzat Chimaev claims coming for everybody including Paulo Costa, Israel Adesanya and Sean Strickland
UFC middleweight contender Khamzat Chimaev is making his long-awaited return to the division after a year. Chimaev is gearing up for his comeback fight following his last win against Kevin Holland in a catchweight matchup. His upcoming bout is scheduled for UFC 294 on October 21, where he will face off against the former middleweight title challenger, Paulo Costa.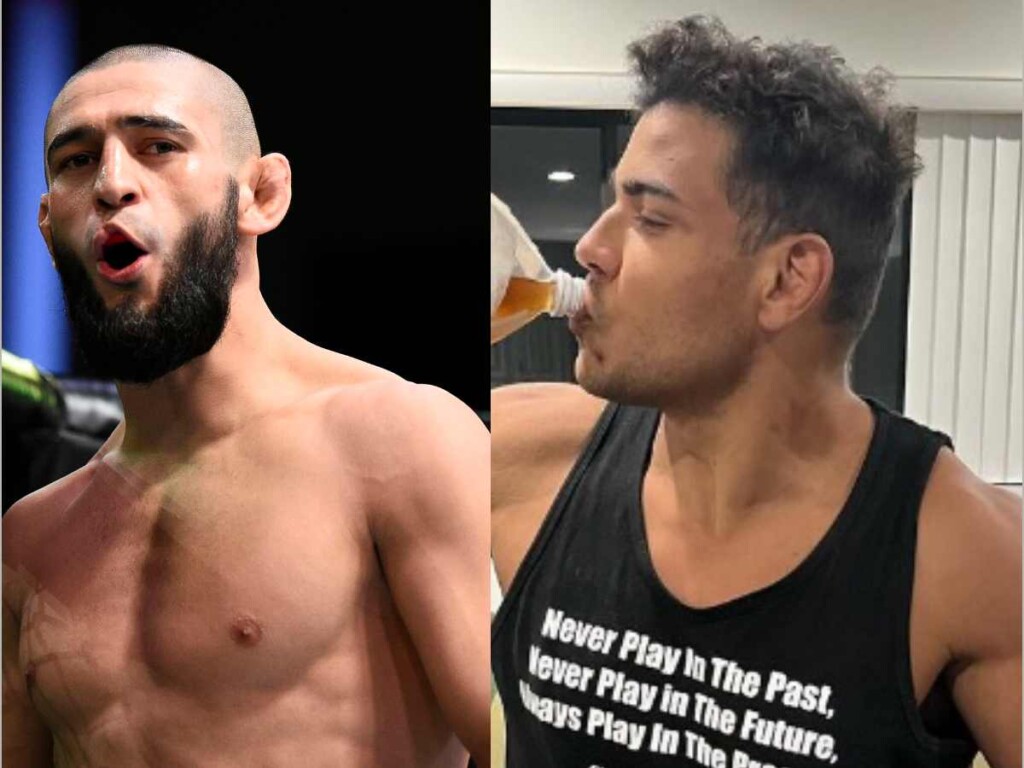 Ahead of the fight, 'Borz' uploaded a new training vlog on his YouTube channel where he spoke about destroying Paulo Costa. The fighter claimed that he was also ready to fight Israel Adesanya or Sean Strickland. 
Chimaev, who shared training sessions with Sean Strickland and his dedicated team last year, didn't hold back in applauding the fighter for his recent championship victory over Adesanya. The Chechen-born fighter expressed genuine admiration, emphasizing that Strickland's relentless work ethic and dedication undoubtedly earned him the belt.
In case you missed it: