UFC welterweight Nate Diaz is one of the most exciting fighters in the UFC, but at times he can also prove why he is one of the most daring ones, especially when it comes to showing resistance to authority. Diaz last fought at UFC 263 against #2 ranked welterweight Leon Edwards which he lost via unanimous decision. But it was the last minute of the final round when Diaz had Edwards wobbled and that one punch from Diaz made headlines all over after the fight.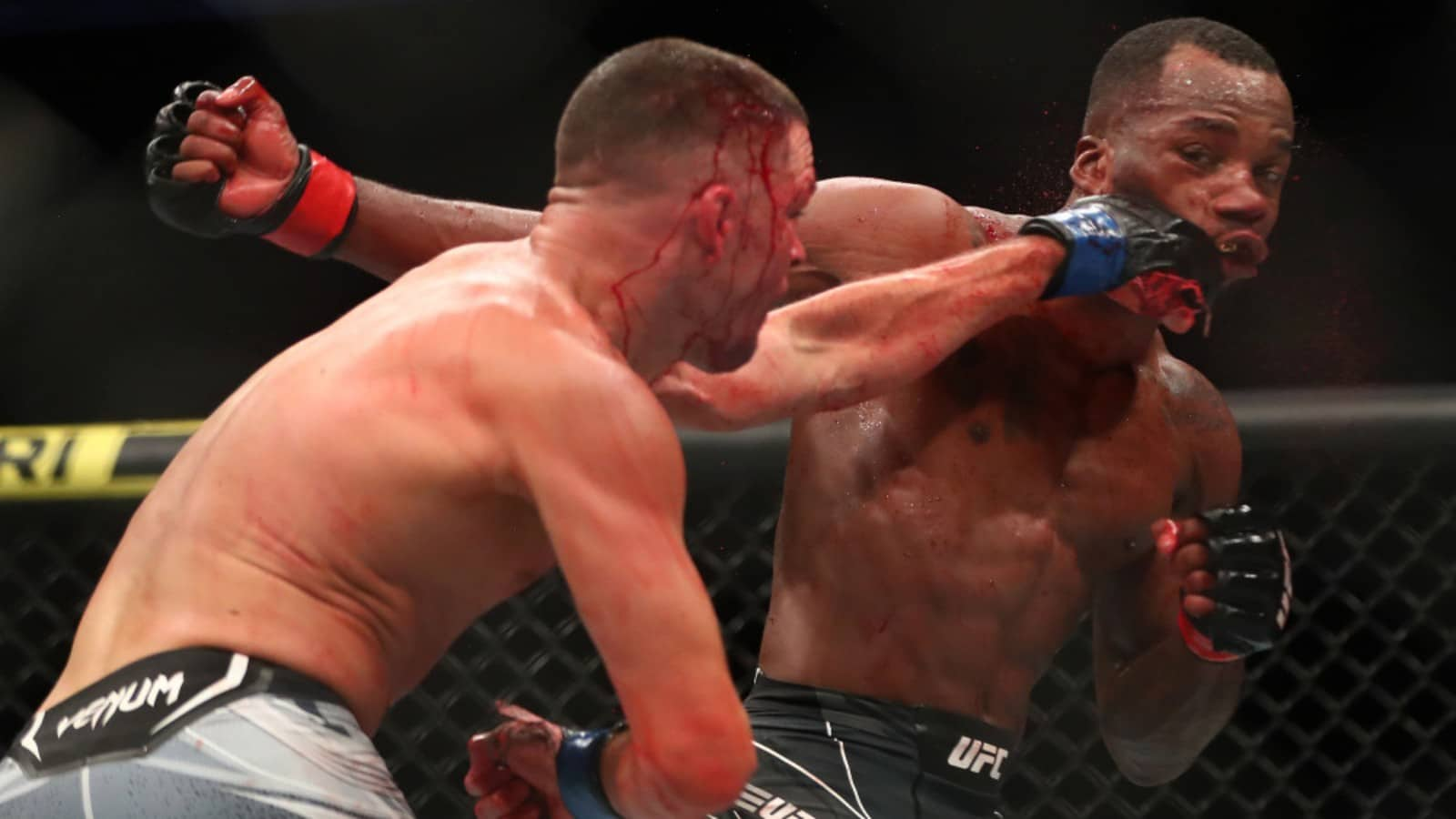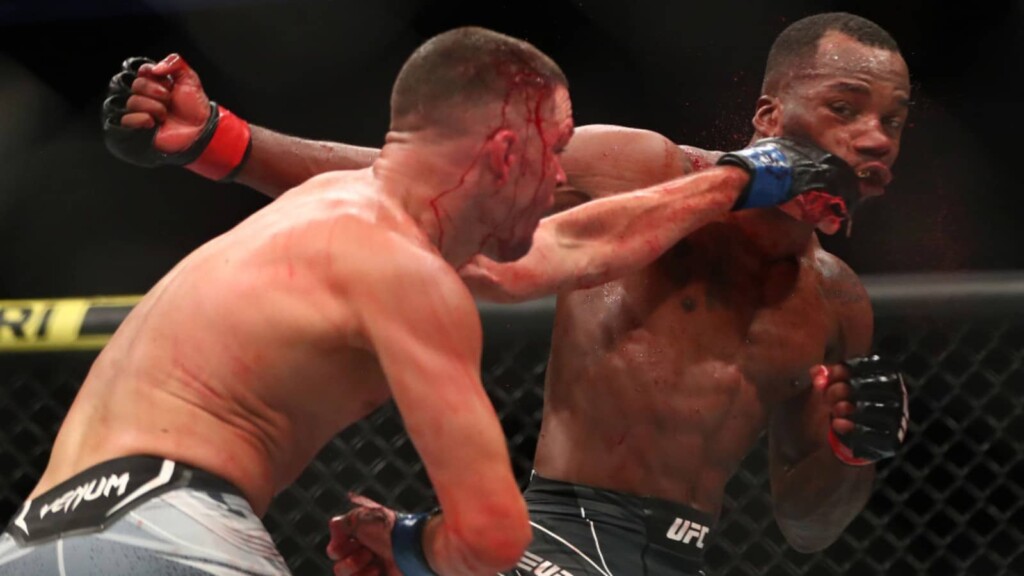 Diaz is now hunting heavily for his next fight and no one knows who will he fight next, but it seems like even Diaz doesn't know with the kind of frustration he is in with the UFC. There's news circling the MMA world that the UFC is trying to make him fight Khamzat Chimaev as Diaz wants to get rid of his current fight contract by fighting the final fight in it. Diaz and UFC Lightweight Dustin Poirier had some back and forth to make their fight happen, but so far that's not happening.
Also Read: "Suddenly he was on weight"- Josh Thompson reveals how Dana White asked the commission to let Nate Diaz fight despite being overweight
Nate Diaz amuses Gray Maynard, Ben Askren, shocks Ariel Helwani and more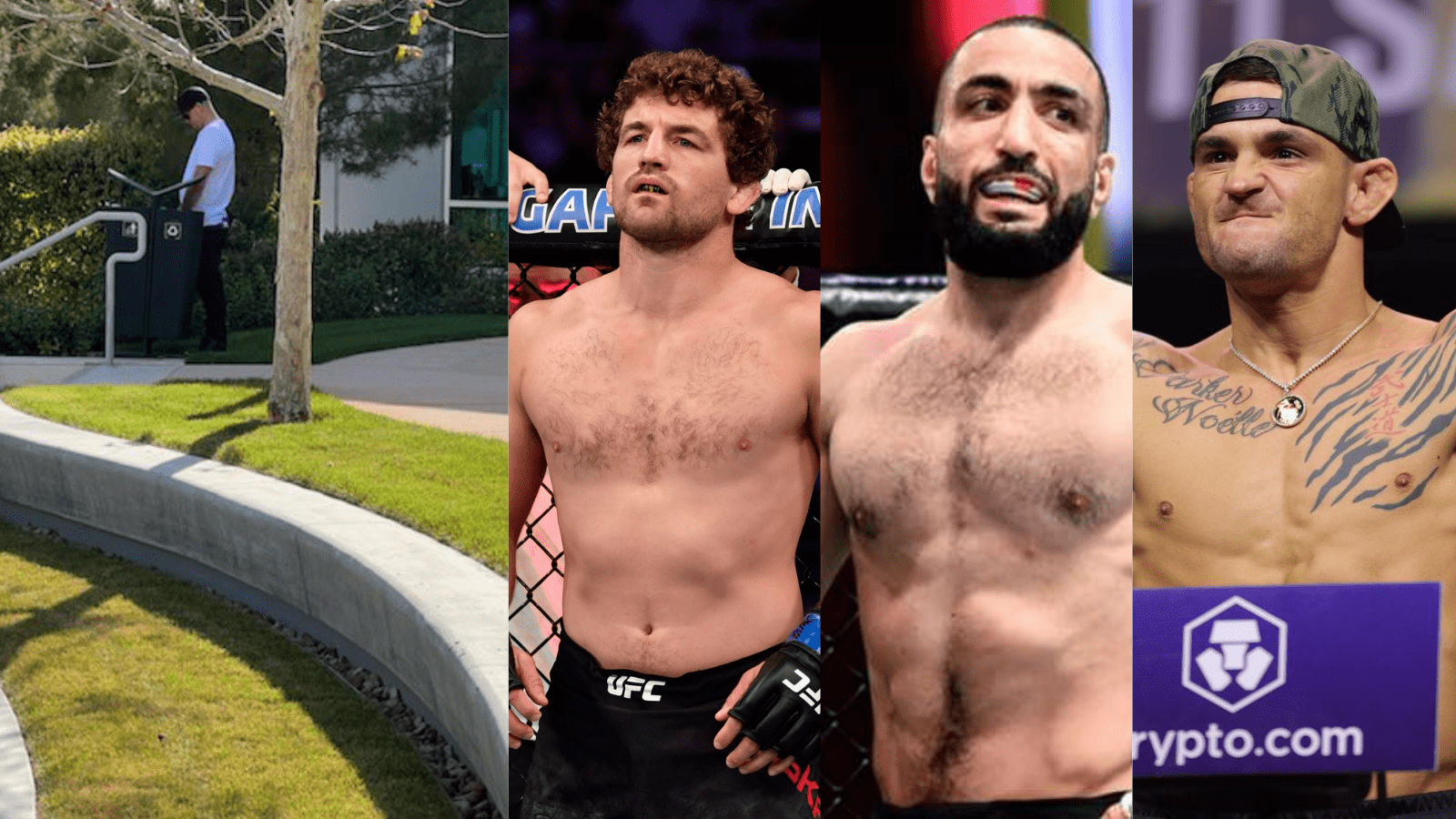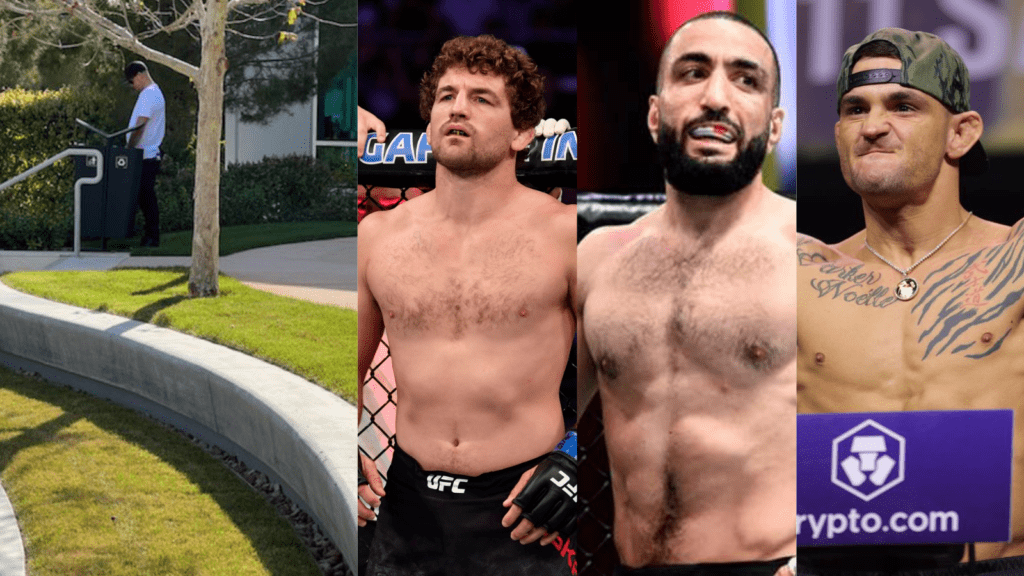 In recent news, Diaz clicked a picture of himself urinating publicly outside the UFC headquarters and he wrote in the caption "Taking a piss on the ufc pi I could do this cause I get paid more than all uguys and they won't cut me" indicating that even by his misbehaviour he will still stay in the UFC and the company will pay him the most which will be more than the most of the roster as per him.
Now, Diaz garnered some popular attention from professional fighters. Dustin Poirier dares Diaz to defecate as well and UFC welterweight Belal Muhammad tells what will Diaz's rival Conor McGregor will do now, UFC featherweight Chase Hooper figures out the location of the incident and much more bizarreness in the Twitter world as they all witness the unexpected, or maybe it was expected with Diaz and the UFC not so friendly lately.
What do you make of these reactions to Diaz's daring act outside the UFC's office? Who do you think gave you a surprise reaction? What do you make of Diaz's actions yourself, should he be punished by the company for such behaviour? Who do you think should be Diaz's next opponent? Fans and pros around the world believe that Michael Chandler, who's coming off a spectacular knockout win against Tony Ferguson, would fit as the last fight for Diaz's current fight contract.
Also Read: "Bit*h as* venum"- Nate Diaz piles on the official sponsor after taking shots at the UFC
Also Read: "I didn't like myself," how Georges St-Pierre overcame his inferiority complex during childhood