Josh Thompson shares an interesting incident regarding Nate Diaz and Dana White! It seemed that there was nowhere to go but upwards for Charles Oliveira after his victory over Michael Chandler and successfully becoming the UFC Lightweight Champion.
Oliveira was supposed to defend his undisputed lightweight belt against the number one contender, Justin Gaethje at the main event of UFC 274. Both these guys had a wonderful training camp, and it was time for the official weigh-ins. Justin Gaethje stepped on the scales and he came in at 155 pounds.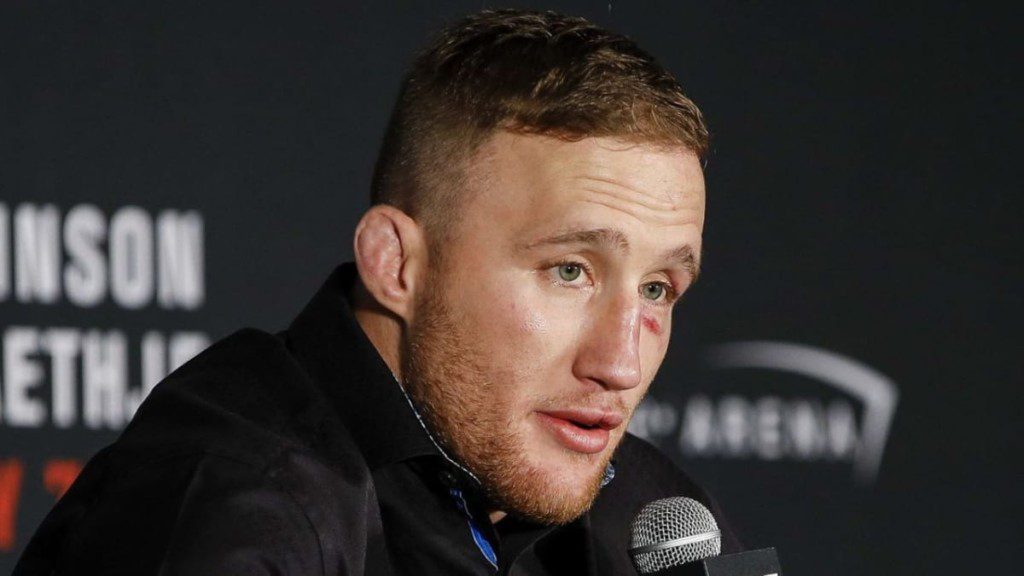 He successfully made the weight, but the same couldn't be said about Oliveira. He came in 0.5 pounds heavier, and he was given an hour to make the final cut. After his time was completed, Oliveira still came in 0.5 pounds heavier, and as a result, he was stripped from his lightweight belt.
Oliveira was not eligible to win his belt back, he was rather fighting for the spot of the number one contender. Nonetheless, he came into the octagon oozing with confidence and choked out Gaethje in the very first round to remain the uncrowned king of the division.
Related – "Think about 155"- Edson Barboza teases a lightweight return as Charles Oliveira misses the weight for 5th time in his career
"I don't think he got screwed"- Josh Thompson believes Charles Oliveira had the obligation to make the championship weight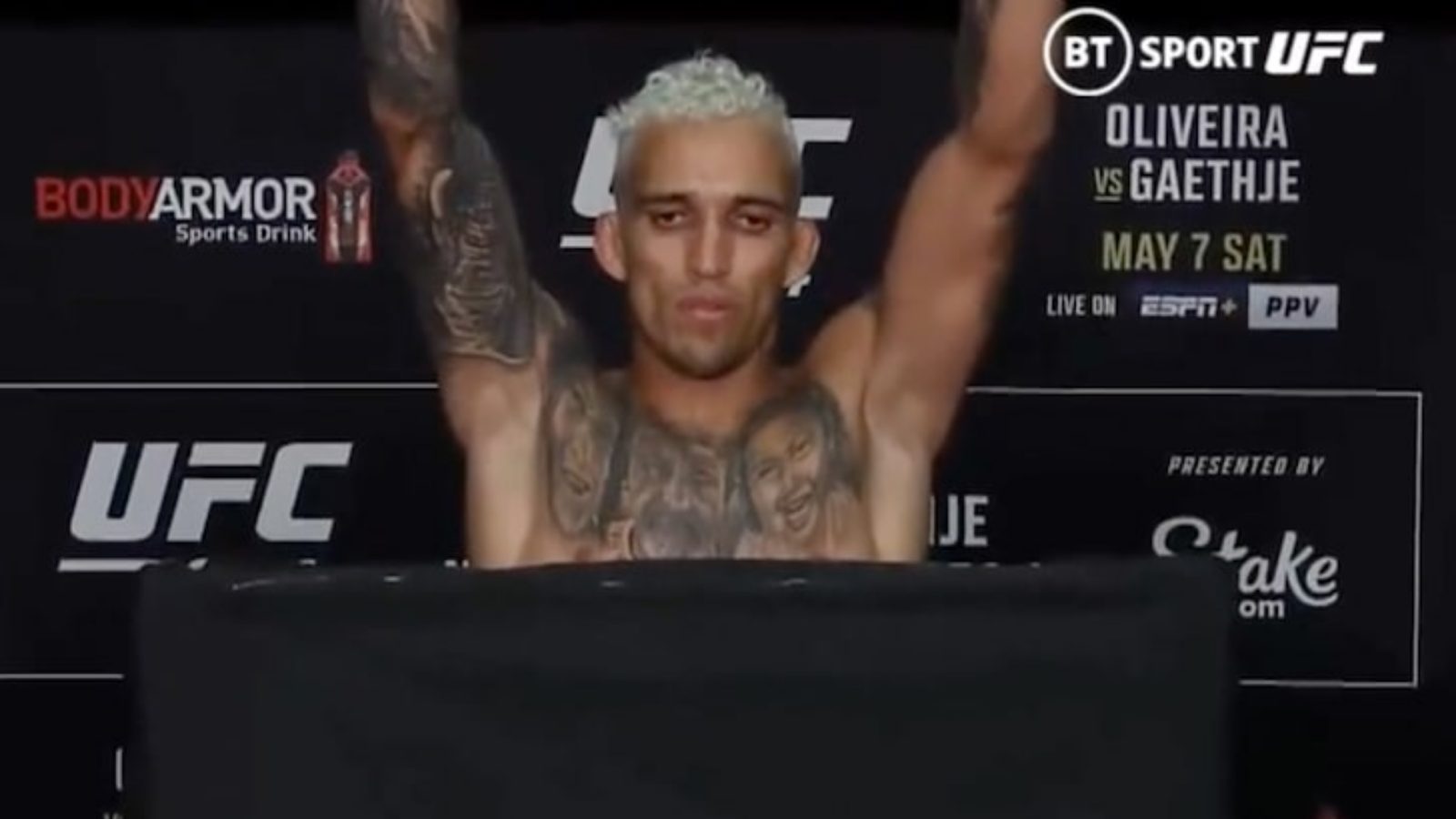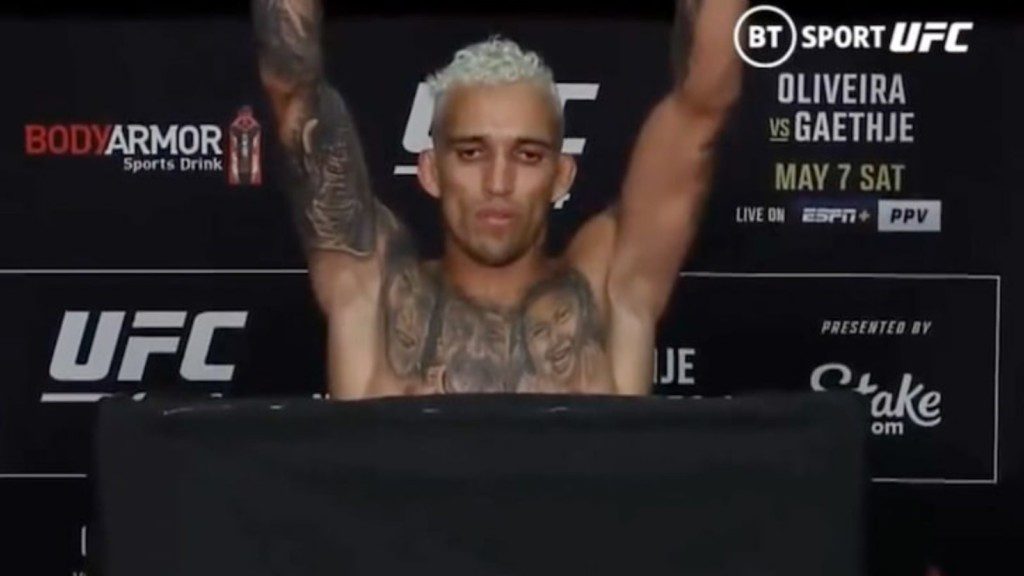 There were a lot of talks about Oliveira's weight miss. Many athletes claimed the scales present in the athlete's hotel were not calibrated properly, and it caused confusion in Oliveira's camp, this little mishap caused him a lot, and many believe this situation could have been avoided very easily.
Arizona Athletic Commission stepped away from taking responsibility for the incident, and UFC Vice President of Regulatory Affairs, Marc Ratner revealed that there was nothing wrong with the official scale. In an interview with MMA on SiriusXM, Ratner said, "Well, first of all, let me say that the official scale, which is the one they weighed in on Friday with the athletic commission… 28 of the fighters made weight. So I'm very, very sure that there was nothing untoward on that scale. That scale was accurate."
Former UFC contender, Josh Thompson claimed Oliveira was bound to make weight because he signed the dotted line, but UFC could've interfered and saved him from the trouble. He recalled the incident he had with Nate Diaz on the Weighing In Xtra podcast, where he said, "Do I think he got screwed? No, I don't think he got screwed. He signed on the dotted line that he would make the 155."
He added, "Now, could the commission have done him a favor like they did with other people? Like they did with Nate Diaz? When I fought Nate it was the same exact thing. He weighed in. He was a pound over. He dropped his skivvies, he was still a pound over. Then Dana and Joe Silva, they all huddled and suddenly he was on weight. They told the commission the scales might be wrong and then everyone looked around. I know he never made weight."
Also read – "That scale was accurate"- UFC releases an official statement regarding the scale controversy at UFC 274
Also read – "I would've got the weight off"- Alexander Volkanovski takes a dig at Charles Oliveira's weigh in debacle at UFC 274