UFC Vegas 79 was an unlucky day for UFC lightweight Rafael Fiziev. His TKO loss against Mateusz Gamrot was attributed to a knee injury he sustained in the second round. However, Fiziev has taken to social media to provide a detailed explanation of his injury. In an online video, he revealed that he had suffered an ACL injury during his UFC fight.
However, Fiziev's comment on his injury became the talking point. In a video on Instagram, Fiziev shared his current mindset after succumbing to the injury. Fiziev captioned this video in a hilarious line saying, "My ACL said SalamAlykom and Ran off!" In the video, Fiziev spoke about how he plans on moving forward in his career. The Azerbaijani mixed martial artist was highly disappointed that the injury occurred early in the fight.
Further, Fiziev emphasized going through a great training camp for the Gamrot fight. However, the fighter looks confident in making a comeback to the lightweight division after his recovery.
The injury took place due to a high kick from Fiziev to Gamrot. The strength behind the strike was so massive that it ended up popping out Fiziev's knee. After the injury, the referee intervened to stop the fight, rewarding Gamrot with a TKO. After Justin Gaethje's loss, Fiziev was in definite need of winning this bout to make a jump at the top. But after an unlucky day, Fiziev might need another go to reach the top after his recovery.
Related: WATCH: 'The best business in the world' – Rafael Fiziev after brutal leg break posts wholesome video from hospital with Bryce Mitchell and Michelle Waterson
Fans react to Rafael Fiziev's injury update after UFC Vegas 79
UFC lightweight Rafael Fiziev looked dejected after his loss against Mateusz Gamrot. An injury in the second round took away an important opportunity from Fiziev to climb the ranks. In a video online, Fiziev revealed some information that hinted towards an ACL injury. MMA fans around the world empathized with Fiziev over his setback. Check out some of the fan reactions on Twitter regarding his injury update.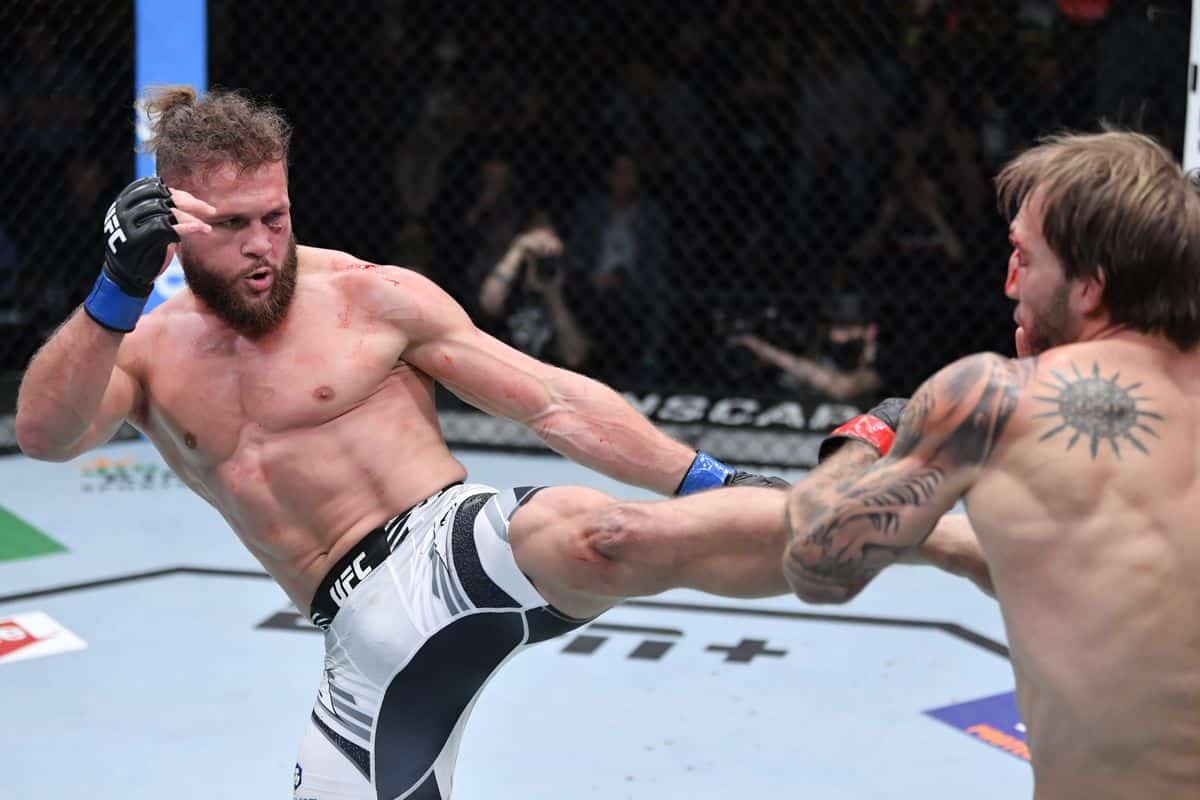 Fight fans will have to wait for several months before witnessing Fiziev's return to the octagon. Currently, he is dedicated to recovering from his ACL injury and has made a commitment to his fans to come back even stronger. The Azerbaijani fighter continues to boast an impressive skillset and maintains his status as one of the most talented athletes in the lightweight division.
In case you missed it!
Do follow us on: Facebook | Instagram | Twitter
Follow FirstSportz on WhatsApp Channel