UFC middleweight champion Sean Strickland is undoubtedly one of the most controversial fighters in the MMA community. He is known for his outspoken views that often land him in controversies. Strickland has never been shy to talk about his troubled upbringing and abusive past. However. Strickland recently spoke about how he is a victim of a nonconsensual threesome.
The UFC middleweight champion is popular for his interviews with UFC reporter Nina Marie Daniele. Their interviews are usually light-hearted and jovial. However, Strickland's story about his first threesome left Daniele shocked. Strickland revealed that he had a physical relationship with a military girl and a new recruit when he was 17 years old. However, Strickland said, "I tell the girl I'm 17, I'm starting to leave. They literally grabbed me and like kind of forced me to stay. They were probably in their 20's."
Strickland grew up in a household with a physically and mentally abusive father. His father was an alcohol and drug abuser, and he would often beat him and his mother. Strickland has said that he was so afraid of his father that he would sleep in his mother's room every night, fearing that he would kill her.
Despite his troubled childhood, Strickland has gone on to become the UFC middleweight champion. He is known for his aggressive fighting style and his outspoken personality. Strickland has said that his childhood trauma has prepared him for the UFC and that he is grateful for the opportunity to compete in the sport.
Related: "Already committed an assault," Sean Strickland punches Israel Adedanya fan 'right in the guts' on first day in Australia
Sean Strickland sends a message to men all over the world
Strickland has spoken about men on a number of occasions, both in interviews and in his social media posts. He has said that he believes that men should be strong, independent, and self-sufficient. He also believes that men should be responsible and protective of their families and loved ones.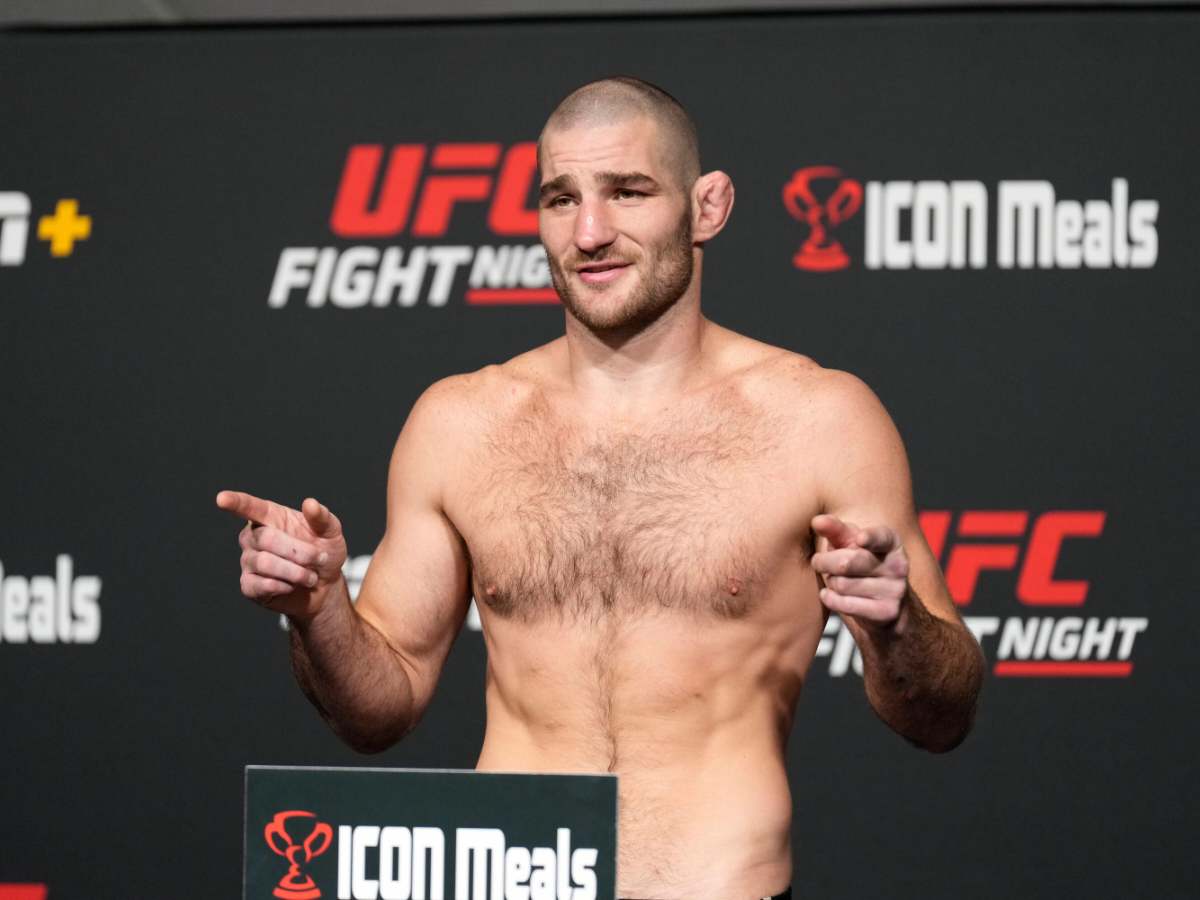 Strickland is a huge advocate of the common man's life and believes that even though he is a champion he doesn't need the lavish lifestyle. He revealed that he drives a Hyundai Accent because he does not believe in materialistic things. Tarzan went on to say that men these days are comparing on the basis of riches and cars. He went on to say that if a girl judges a person on the basis of their car they should not engage.
Overall, Sean Strickland has a complex and nuanced view of men. He believes that men should be strong, independent, and responsible. However, he also believes that men should be open about their feelings and that they should seek help if they are struggling. Fans will look forward to seeing Strickland back in the cage soon.
In case you missed it: