Sean Strickland, by his own admission sometimes is one of the most grotesque personalities in MMA today. The man until not too long ago was traveling the country picking up fights in random gyms found his home in Xtreme Couture, the same gym as Francis Ngannou among others.
However, no matter how much of a stable team he has by his side, Strickland cannot help but find himself in extra ordinarily comical situations time and again. Now it's a weird one because though it may seem completely in character for Strickland, this act may actually end up causing him his career.
The act in question, is Strickland getting his finger infected, not by cuts, or being bitten by animals but due to him punching someone's teeth. Yes you read that right. How the man was sparring without gloves when he's actively booked for a fight is beyond any of us.
The past week has been eventful for Strickland as he got to train alongside the "Smesh Bros" Darren Till and Khamzat Chimaev. Strickland guided the two through a day of work and even had some great advice for Chimaev on how he should control his power in the gym.
Related: Sean Strickland and Jared Cannonier are set to face off in an exciting main event on October 13th
Sean Strickland vs Jared Cannonier in jeopardy as Strickland undergoes a minor surgery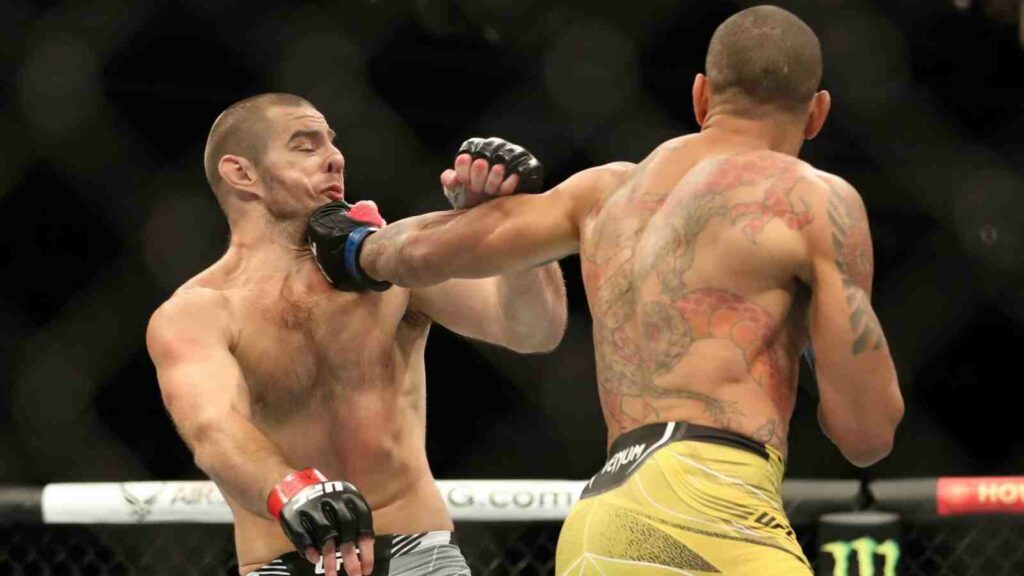 3 days ago, Strickland posted on his Instagram where he made the world aware that he had suffered an injury during sparring and would need immediate medical attention. The injury in question was caused by a cut due to his partner's tooth and looked severely infected with visible pus oozing on his way to the hospital.
After a visit to the hospital, Strickland confirmed that he would require a minor surgery to prevent further infection, leaving him with the very real risk of amputation. However due to this surgery he wi have to stay out of camp for over 3 weeks.
Any other time it wouldn't have been an issue but Strickland was scheduled to face Jared Cannonier on the 15 of October at a UFC Apex card. There has still been no official confirmation from the UFC about if the fight will be postponed.
Also Read: "Dance around like f**king PETER PAN," Sean Strickland verbally trolls Israel Adesanya for lacklustre performance at UFC 276
With three weeks out of camp, it leaves Strickland with hardly two weeks to prepare for his main event against Cannonier and that is assuming the recovery goes normally, which is never a given with Strickland.
His recent updates indicate that the surgery was successful and now all he needs is to invest in recovery. A doctor's analysis of the same provides a much deeper insight into the minute details of the injury.
Do you think Strickland will be back in camp in time for his bout against Jared or is cancellation inevitable at this point? Let us know!
Also Read: "He's definition of an UPTIGHT C**T," Sean Strickland brutally disses Luke Rockhold in response to Rockhold's retirement