Fans are eager to see the best heavyweight champion, Stipe Miocic, fight the best light heavyweight champion, Jon Jones. The UFC 295 main event will return to the Madison Square Garden. Fans and experts believe Jones will win the bout, but the fight may be challenging.
Stipe Miocic expressed his excitement about the fight in an interview with BetOnline.ag. Miocic stated that the fans wanted the best fighting the best, and he was happy to be a part of this. Subsequently, Miocic mentioned the fans betting on Jones to defeat him. However, Mioic stated that he would cause many fans to waste their money because he wouldn't lose. Furthermore, Mioic stated, "I think I have a great IQ. I always change it up, and when something happens, I'll figure out a way out."

Subsequently, the former UFC heavyweight champion said he was much stronger than he looked and would show it against Jones. Mioic also stated that he was in excellent physical condition and expected it to be the deciding factor at UFC 295.
Furthermore, if Miocic prevails, he will further cement his status as the most dominant UFC heavyweight champion of all time. Subsequently, Jon Jones can further cement his legacy and his 'octagon return redemption' with a victory.
RELATED: "You convince yourself I'm afraid of you," Jon Jones comes clear about Stipe Miocic fight after Dana White's 'going ghost' comments
Stipe Miocic is in great shape for UFC 295
Following his lengthy absence from the sport, Miocic discussed his training camp and reported feeling physically and mentally invigorated. Subsequently, Miocic has ended all doubts surrounding his health ahead of UFC 295. He indicated his urgency to win back the heavyweight title.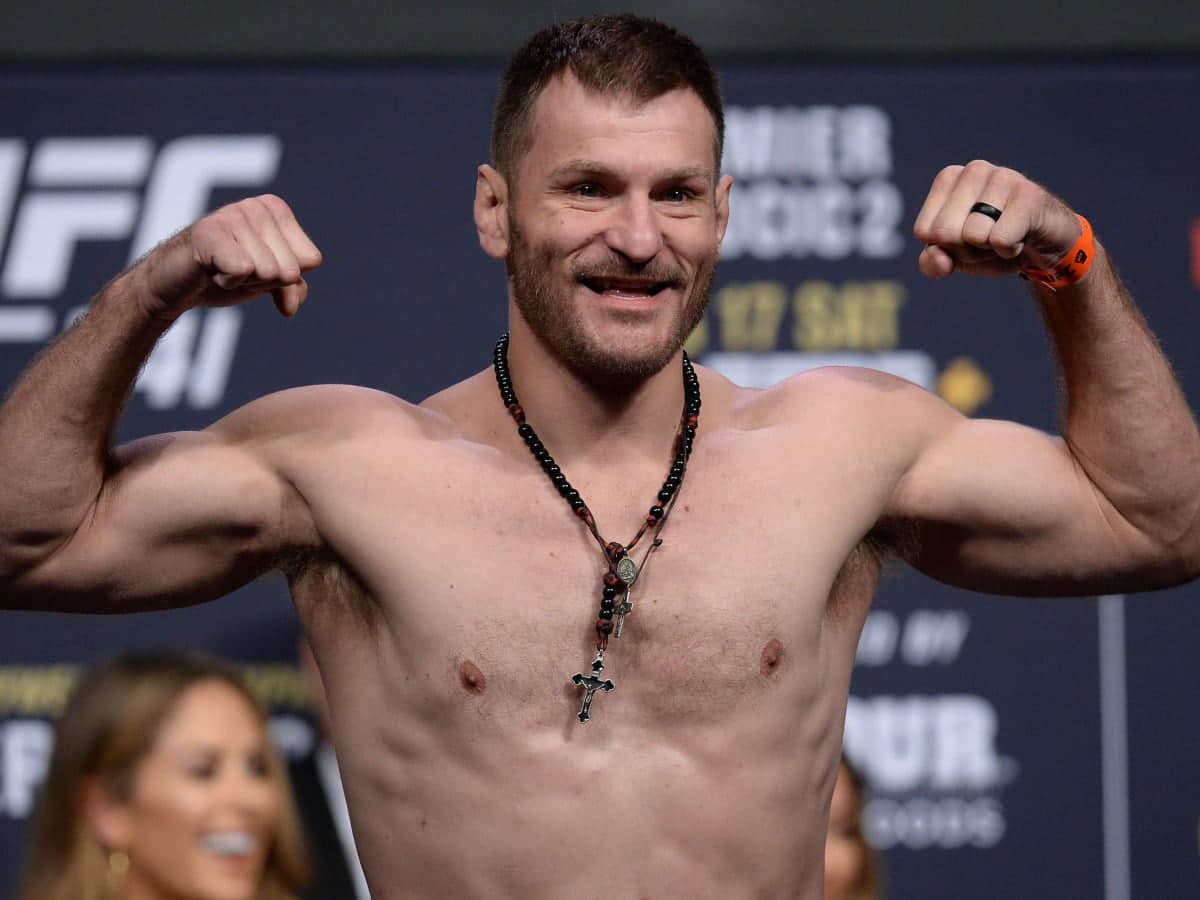 In addition, he expressed his gratitude to his team for their contribution to his return to the octagon. Miocic believed he would become the first fighter to win a fight against Jones, even though the odds were stacked against him. Furthermore, Miocic could become a three-time UFC heavyweight champion if he wins at UFC 295.

Furthermore, he looks strong, ripped, and focused as he prepares to make history on November 16 at New York's Madison Square Garden. The UFC's most decorated heavyweight, Miocic, has won the most title fights and defended the most in the division's history.
 
If You Missed It!