UFC Vegas 79 hosted Mateusz Gamrot vs. Rafael Fiziev as a lightweight main event. In the second round of the fight, Fiziev suffered a knee injury which resulted in a TKO win for Gamrot. After his win, Gamrot has already planned his next opponent. The lightweight has called dibs on No.1 ranked contender Charles Oliveira.
In an interview, Gamrot said, "I would like to test myself against Charles Oliveira because he is one of the most dangerous guys on the ground. My previous opponents, every time(they would) stand up like the ground is hot for everybody… I think this guy will be the first guy in my career who will want to fight with me on the ground."
Currently, Oliviera will fight for the lightweight title against champion Islam Makhachev. His previous title fight resulted in a submission loss to Makhachev. UFC 294 provides an opportunity for Oliveira to right his wrongs. However, Makhachev poses a huge threat to Oliveira style. The Brazilian will be looking forward to honing his ground and pound skills which fell short previously.
Whichever way the UFC 294 result plays out, Gamrot wants a fight with Oliveira. This matchup could be an exciting watch as both of them match each other's styles. Gamrot is a highly skilled wrestler and has always dominated on the ground. However, someone like Oliveira is not afraid to take the fight on the ground. 'De Bronx' holds the record for most submissions in the UFC with 10.
Related: "Was shaping up to be a great fight" – Fans dejected after Rafael Fiziev injures his leg midway through his fight against Mateusz Gamrot
Mateusz Gamrot gives his prediction for the main event fight at UFC 294
UFC lightweight Mateusz Gamrot has shared his prediction on the much anticipated Charles Oliviera vs. Islam Makhachev fight. The fight in Abu Dhabi will be a rematch between the two. In their previous meeting, Makhachev got his hand raised to win the lightweight title over Charles Oliveira.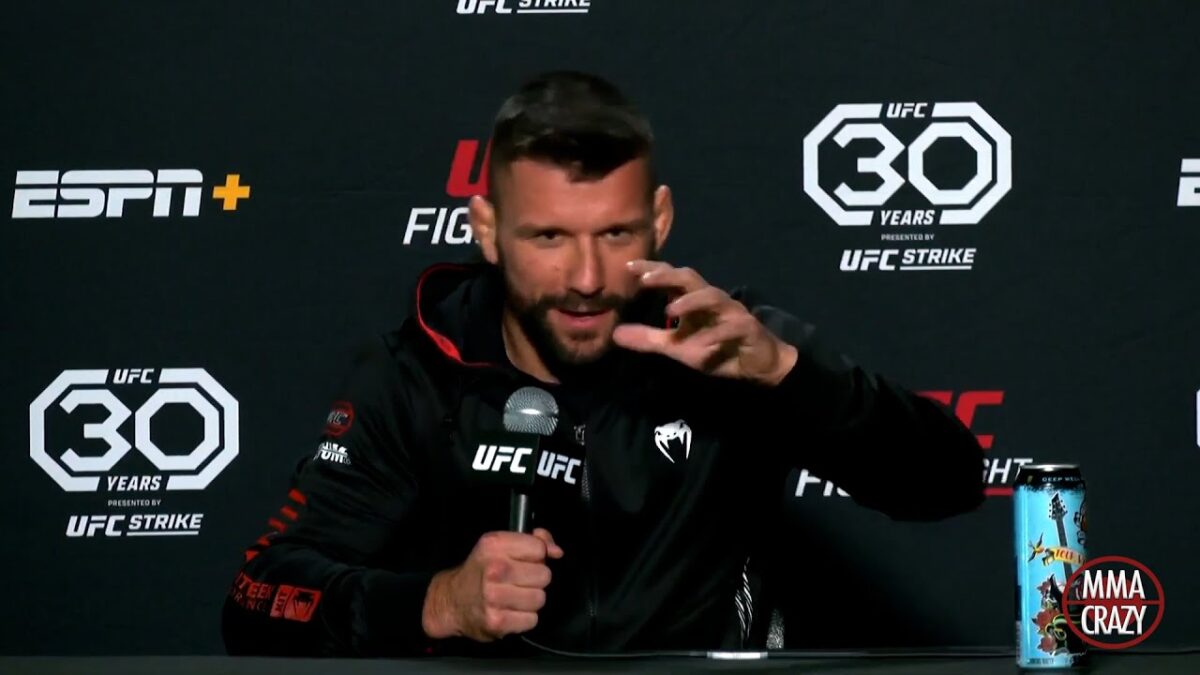 The Polish national believed that Oliveira is going to face the same fate as UFC 280. Gamrot said that it is 'inevitable' that Oliveira will face a loss against Makhachev. Further, Gamrot has huge confidence in Makhachev's wrestling skills and believes him to be the superior fighter to Oliveira.
Gamrot is currently ranked no.7 in the lightweight division of the UFC. His win against Rafael Fiziev has brought him the spotlight in the division. The Polish national possesses amazing wrestling skills and has proven his capability on the ground. But, has yet to face a high-level ground-and-pound fighter like Makhachev and Oliviera. As he jumps further in rankings, a matchup with one of the two is inevitable.
In case you missed it!