Tito Ortiz met with Nate Diaz over the weekend as they were involved in ceremonies surrounding the massive Paul-Silva boxing match. The only problem is Ortiz, thought he met the elder brother Nick Diaz and not the recent free agent from the UFC Nate.
Diaz was in attendance during the Paul-Silva fight at the Desert Diamond Arena and even managed to get a call out after the fight. Apart from being involved in the usual brawl along with his entourage, Diaz was primarily there to support his teammate, Chris Avila who was going up against Youtuber, Dr. Mike Varshavski.
Ortiz on the other hand was there to be a part of the festivities as Silva, the man to have gained a KO victory over Ortiz in boxing was competing against the heavy-hitting Jake Paul. Ortiz met with Diaz the day prior in a club around Glendale. The two posed for a photo that went up on Ortiz's Instagram page.
In usual Ortiz fashion, he blundered yet another social media post as he thought he had met with the elder veteran, Nick who fought in the UFC during the same time as him. The post was captioned, "[Nick Diaz] we started this gangster s*** ", with the hashtags mentioning himself and Nick.

A fan shortly pointed out in the replies that it was not Nick but Nate that was in the picture, a comment Tito acknowledged and revised his caption after. " Good times last night. Feel it now, " said the former heavyweight champion as he went on to correct his post.
Related: Slapfest at Paul vs Silva! Nate Diaz slaps member of Jake Paul's team and causes chaos during boxing match
Will Tito Ortiz fight Nate Diaz next?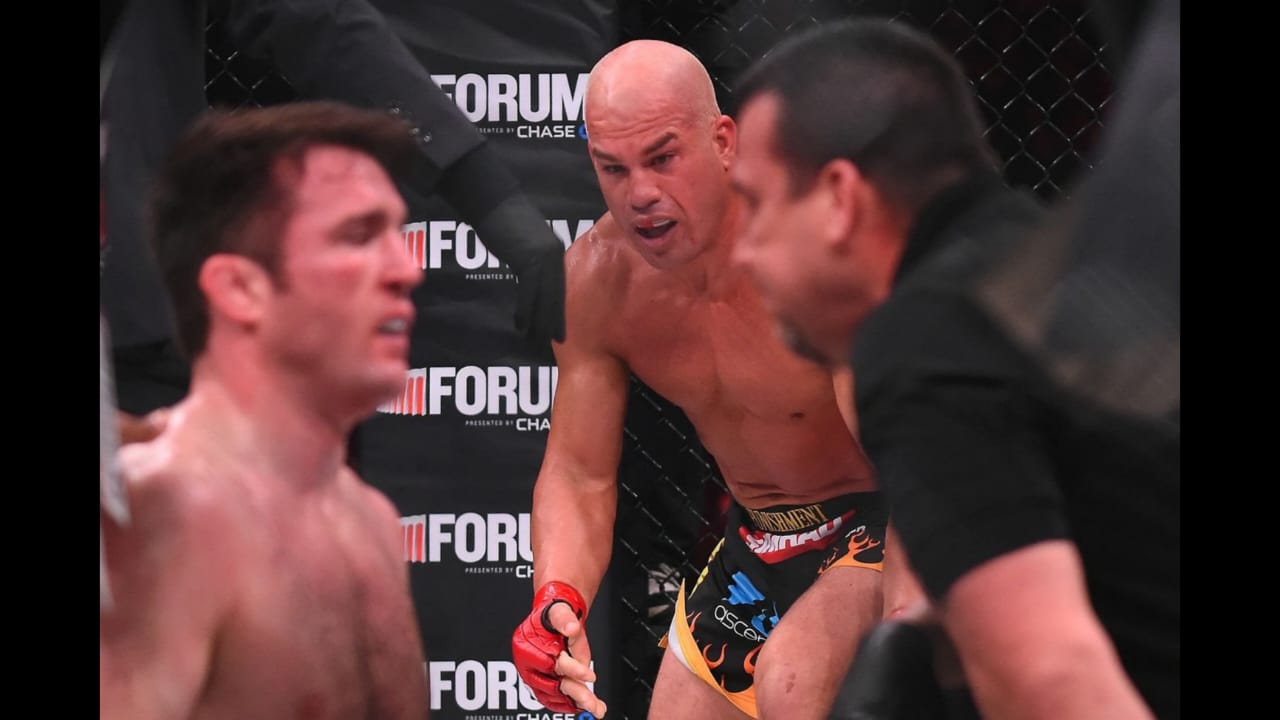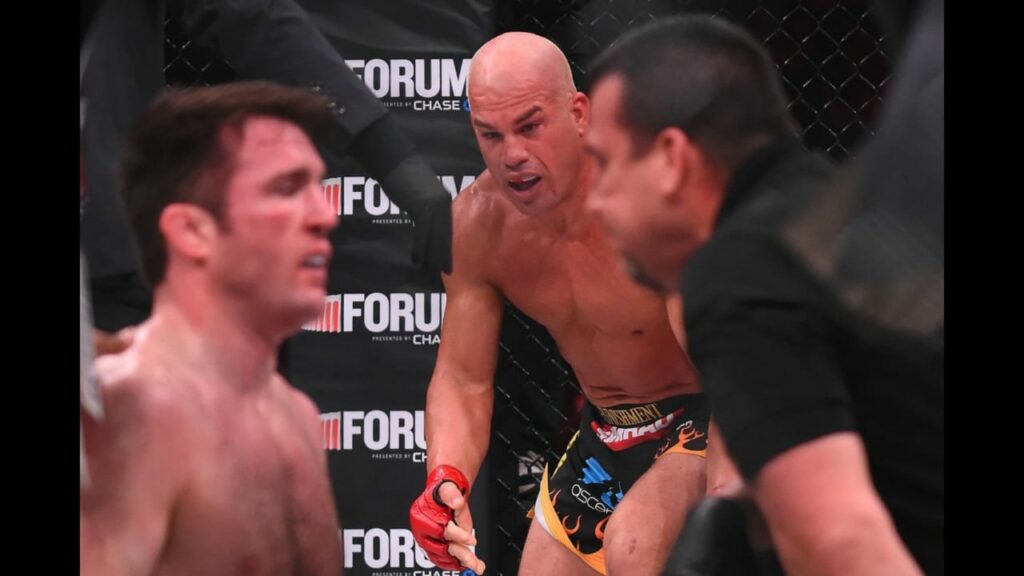 Currently, Ortiz is looking to have one final fight in MMA and for the same, he has been repeatedly calling out the former opponent and current analyst, Chael Sonnen. Ortiz has called out Sonnen multiple times over the past month, only to be insulted in witty responses by Sonnen.
However at 47, with the amount of damage Ortiz has accumulated, it is not sure that he should be involved in any form of Combat Sports. This isn't helped by the fact that the last time Ortiz entered the ring, he was KOd by Silva in the very first round.
Also Read: Here's how Nick Diaz prepared his brother Nate Diaz to have a captivating send off against Tony Ferguson
Ortiz has always been mocked by fans for his poor construction of sentences with many blaming the damage he accumulated throughout his career for the same. An example in this line was visible during the Paul Silva fight.
Ortiz was asked for his prediction for the fight, in which he leaned toward Silva. However, the way he described the fight is what became viral as he said, "This is a fighter against a fighter who's going to be a great fighter".
Also Read: "Does Chael Know?"- Fans have hilarious reactions to Tito Ortiz announcing a rematch between himself and Chael Sonnen as his final MMA Fight