Daniel Cormier is concerned about Tony Ferguson's recent losing streak but "El Cucuy" is not entertaining any form of criticism from the former double champ.
Tony Ferguson was once the most elite fighter in the UFC lightweight division. An absolute fan favorite, and a nightmare matchup for anyone inside the octagon. His 12-fight win streak during his time as the UFC interim lightweight champ is up there with some of the best runs in a fighter's career.
However, age seems to be catching up with "El Cucuy" and he is currently on a five-fight losing streak. His performance against Nate Diaz at UFC 279 was not the fighter's best as he got submitted by the Stockton Slugger. Daniel Cormier, MMA analyst and also former double champ believes Ferguson needs to retrospect on his recent fights.
On the DC&RC show, Cormier said, "Ferguson just does not seem to have it anymore, but he does not seem to have the self-awareness to understand it. He just doesn't want to walk away from the game and I get it. It's hard to walk away, but he just doesn't have it anymore."
Related: "LEGENDARY team-up," Tony Ferguson is down to train with Nate Diaz & Co for his next fight
Tony Ferguson disses Daniel Cormier and also takes a shot at Khabib Nurmagomedov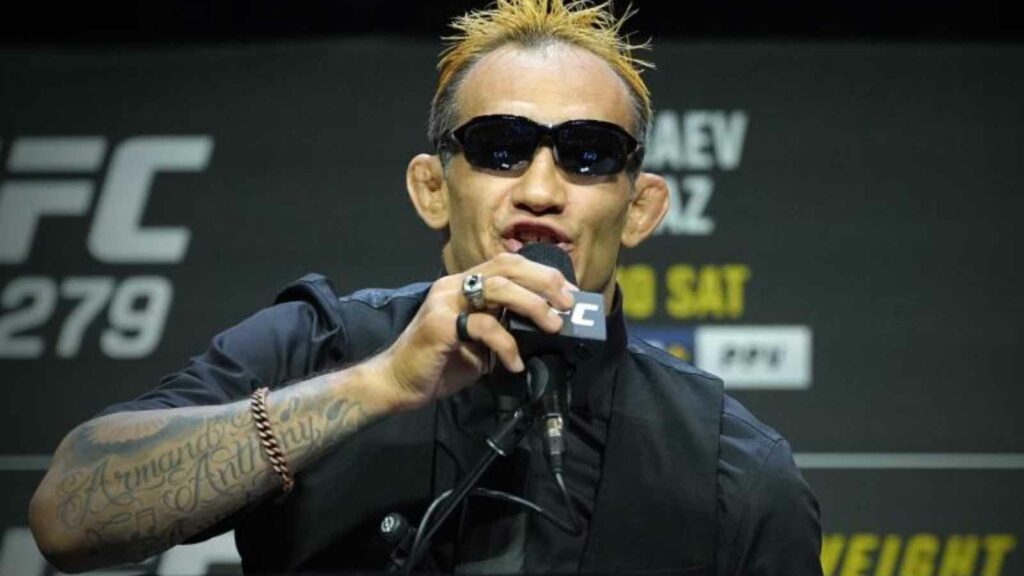 Tony and DC have always had some issues for a long time. One of Ferguson's biggest rivals, Khabib Nurmagomedov is a close associate of Cormier. Tony and DC have many times in the past had misunderstandings. Ferguson recently came across DC's comments on an Instagram post and decided to respond.
Also read: WATCH: Fan heckles Khamzat Chimaev over massive UFC 279 weigh-in blunder
Under the Instagram post from sportskeeda_mma", Ferguson replied saying, "Should Put The Sweets Down. Too Much Sugar Will Go To Your Head like Ol' Fathead Khabieber. Once a hater always a vagina- Champ." Ferguson is not over his beef with Khabib.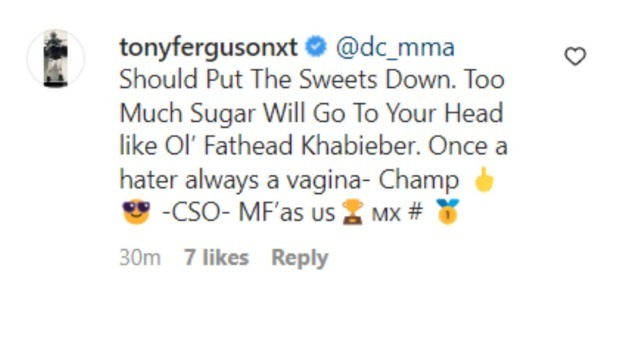 DC's criticism seems to be out of genuine concern but Tony being Tony has no place for that. Ferguson was not very fazed about his loss to Nate and was quite happy with how the fight turned out to be given it was a short-notice bout. What do you think Tony's next move should be in his career?
Also read: Watch: "This pay-per-view is WILD" UFC 280 Charles Oliveira vs Islam Makhachev promo will give you chills