Even though he lost his fifth straight fight, yet again, in a dominant way, Tony Ferguson won't stop betting on himself till the wheels go off, and that's exactly the same attitude from his team regarding Ferguson's future. Ferguson is the former interim-UFC lightweight champion who was once on a monstrous 12-fight winning streak for nearly 6 long years until fellow former interim-champion Justin Gaethje decided to put an end to that run at the onset of the pandemic.
Since then, Ferguson has lost to Gaethje and Michael Chandler via knockout, Charles Oliveira and Beneil Dariush via unanimous decision and lastly to Nate Diaz via submission in the fourth round in Ferguson's last fight at UFC 279. In an interview with MMA Junkie, Ferguson's coach Brandon Gibson, who is also the man currently behind UFC's light heavyweight great Jon Jones and Bellator MMA's Aaron Pico, talks about what the road ahead looks like for Ferguson's pro-MMA career now.
"If I get a moment to step away from Pico this week (at Bellator 286), I would be totally down to link up with Tony and get some work in. Tony has a great team around him, and that week, I think we developed an even stronger relationship. So I look forward to taking that next step together…
"I would like to see Tony up against some other vets. I like him fighting some of these more tenured fighters. I'm sure Tony can continue to make 155 with no problem, and if he stays at 170, I think there's some room for growth in his strength, his size and have a longer camp to really prepare for an opponent than one day," said Gibson.
Also Read: "A BEAUTIFUL ending," Nate Diaz's UFC 279 wrap-up against Tony Ferguson impressed Georges St-Pierre
Will Tony Ferguson train with Nate Diaz for his next fight?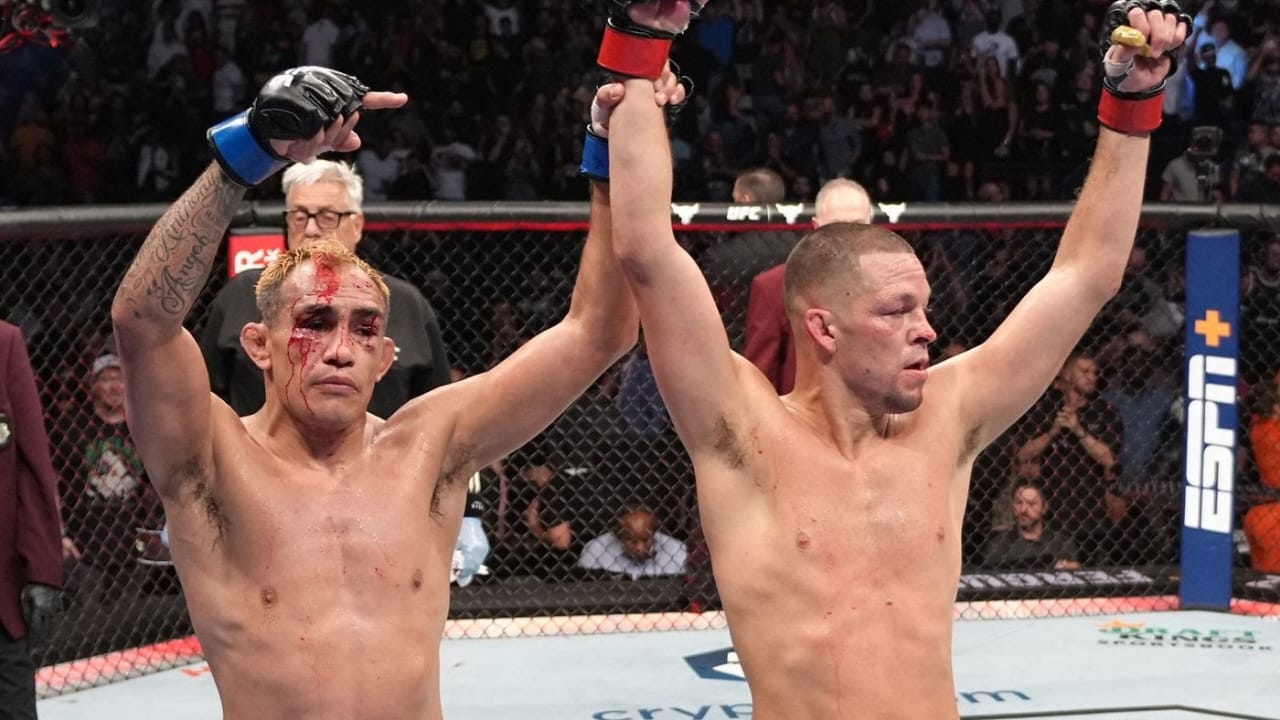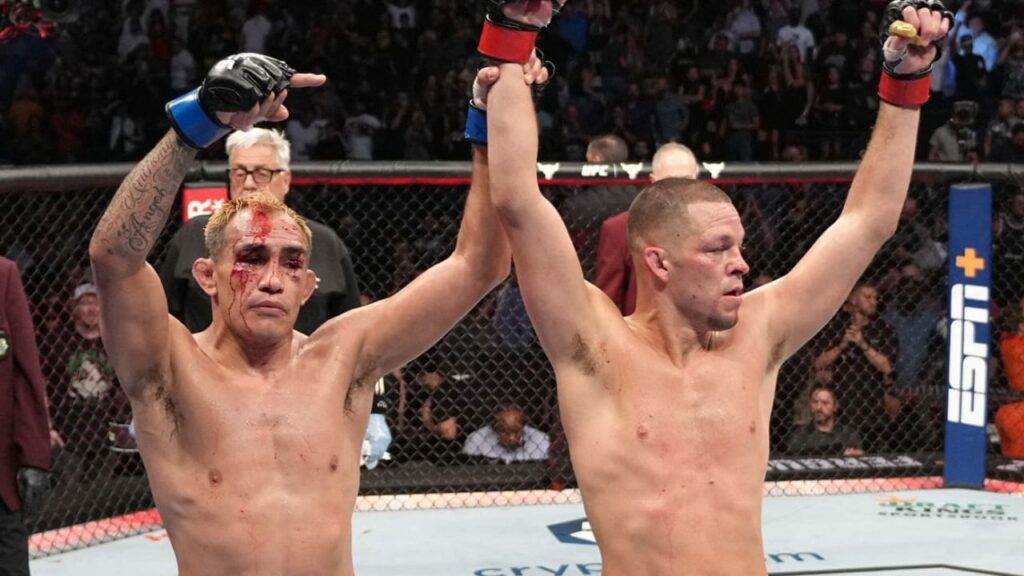 During the post-fight press conference of UFC 279, Ferguson revealed an interesting claim about his interaction with Nate Diaz. "I got the invites to their camp," says Ferguson "So I'm gonna be real with you, scoop or coo, I got my own camp which is awesome but I'm not gonna say no to them. Those guys are pretty f**king cool...
I mean we run California, you know what I mean, we really. We do a lot for this sport, as much as we would want to fight we have to make things right, you know for the UFC and the contracts and stuff but, I wish him nothing but the best, him and Nick, in their own entire crew. They're tough man, it's cool sh*t to be a part of that vibe that's right there…" concluded Ferguson.
Also Read: "He will have THAT desire again," Patricio Pitbull STAUNCHLY hoping for a Jose Aldo super fight down the line
What do you make of coach Brandon Gibson's thoughts on the future of Tony Ferguson's MMA career? Do you want Ferguson to continue and keep listening to his fighting spirit despite back-to-back unfortunate losses? Where do you put Ferguson amongst the most entertaining fighters of all time? What do you make of Ferguson and Diaz possibly training together sometime in near future?
Also Read: "Scared as f**k, he's a pu**y-" Paulo Costa REVEALS why Khamzat Chimaev fight possibly might not happen