For Tyron Woodley, it's a big deal if he gets to officially associate himself with the muse that started his combat sports journey overall. Woodley is into the cast of the fifth season of Cobar Kai, the popular follow-up series of the legendary Karate movie franchise "The Karate Kid" that made a cult fanbase for himself in the Hollywood scenes during the 1980s.
The plot of the first Karate Kid movie goes like this: Teenager Daniel LaRusso is bullied by Johnny Lawrence, who is adept at martial arts. In order to defend himself, he tries to learn karate from Mr Miyagi, his apartment's kind handyman. Daniel LaRusso is played by Ralph Macchio, who also plays a now successful Daniel LaRusso 34 years later who is known to have his own karate dojo in the Cobra Kai series. In an interview with Damon Martin from MMA Fighting, Tyron Woodley talks about the impact the first Karate Kid movie (1984) had on his life as he joins the Cobra Kai cast.
"Karate Kid 1 is the reason why I started martial arts in general," says Woodley. "So watching Daniel and watching Johnny and watching the whole thing, it's a classic film that I suggest anyone who has not seen Karate Kid 1, not the one with the Jaden Smith, that was a smash as well but the original prodigy one. It's still a movie right now I feel that if you play it, no matter how old or how young, you will still appreciate the movie…" continued Woodley and later on shows off a tattoo dedicated to the Cobra Kai franchise.
Also Read: "Quit sitting on Kotex," KSI, Jake Paul, Tyron Woodley and Dillon Danis engage in an all-out Twitter circus as they figure out next fight
Tyron Woodley: The Career So Far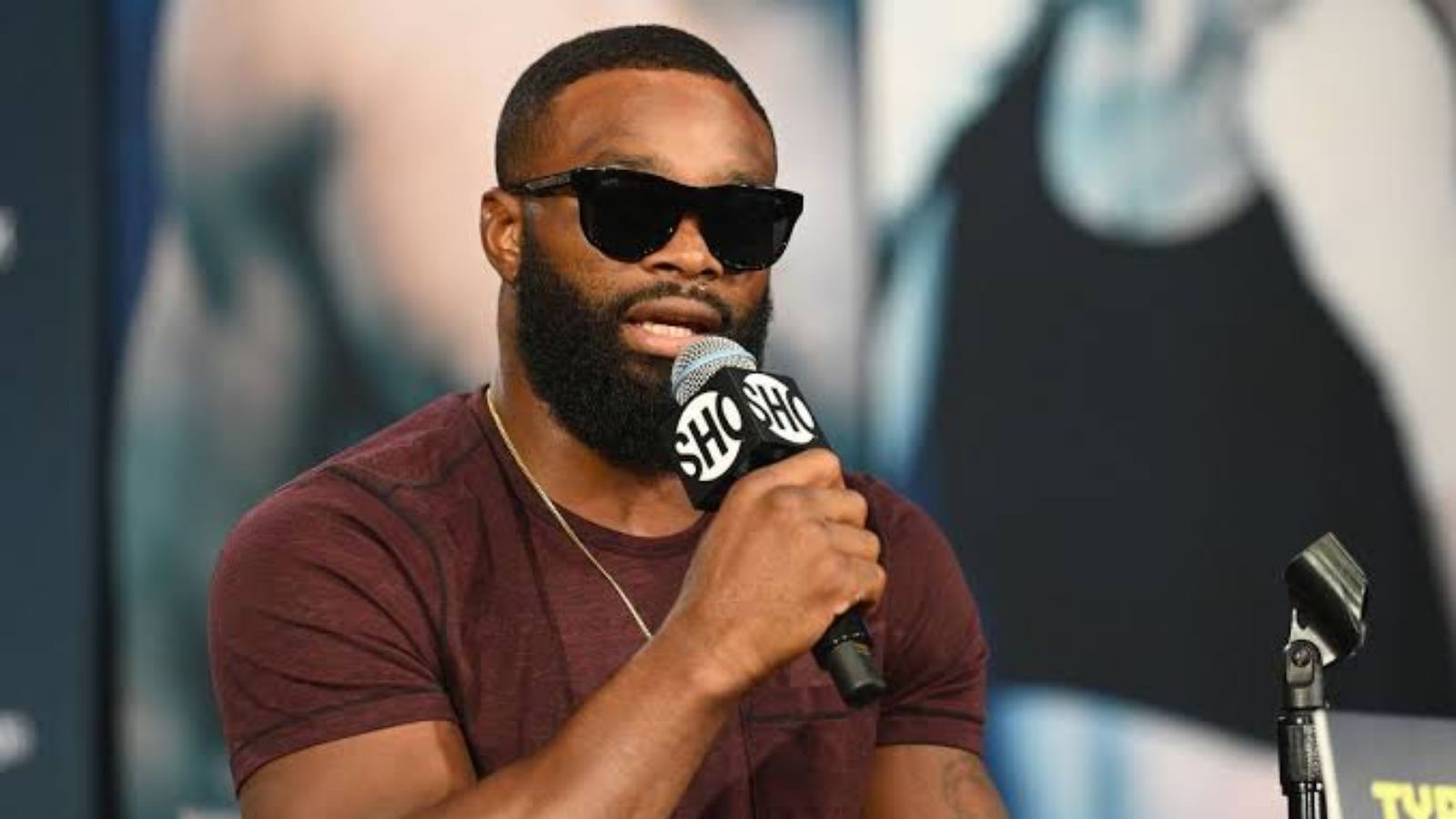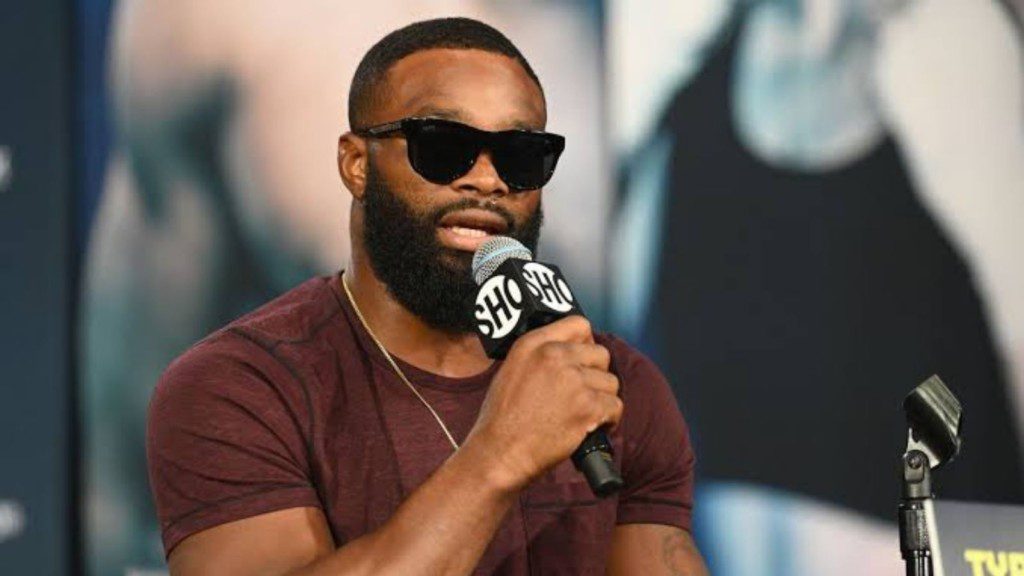 Tyron Woodley is a retired MMA fighter who was the former UFC welterweight champion from 2016 to 2019 and made 4 title defences in his career, going to the lengths of a draw against Stephen Thompson in the rematch in the first ever UFC event built for Madison Square Garden, and then defeating Thompson in the rematch followed by winning over Darren Till and Demian Maia.
Other notable wins Woodley has in his MMA career are over the likes of Robbie Lawler, Carlos Condit, Josh Koscheck, Kelvin Gastelum and many more. Woodley then tried his hands on professional boxing but was handed back-to-back losses by Jake Paul so it didn't go well. But he is more into other ventures as well such as acting.
Also Read: "I didn't hear him for months," Dillon Danis tests Bellator MMA President Scott Coker's patience as the latter speaks of Danis' return
What do you make of Woodley being a cast of Cobra Kai? Where do you put Woodley amongst the best UFC fighters of their time? What are your stories of watching The Karate Kid franchise and what are your thoughts on the Cobra Kai series? Do you think Woodley has to explore further in his combat sports opportunities or should he hang all of his gloves for once and for all?
Also Read: "F**k around and get kicked in the dome" – WATCH: Jose Aldo obliterated opponent with insane soccer kick