Valentina Shevchenko failed to continue her impressive title run at UFC 285 against challenger Alexa Grasso. Shevchenko was clearly the fan favorite going into the fight and was expected to defend her title yet again and she was doing pretty well. However, Grasso showed great determination and forced Shevchenko to rely only on her wrestling and ultimately won the fight.
It was a truly disappointing fight and Shevchenko made a tweet to express it to her fans and followers. The fighter revealed that it was her fault and she paid for it. Shevchenko mentioned that she was dominating the fight from the start and the result was frustrating. 
Shevchenko was ahead in the points but right then but the fight was very close, Grasso made an impressive move and got a hold of the Peruvian. The choke was tight and the champ was forced to tap.
Related: Is Jon Jones in a love triangle with Valentina Shevchenko and Holly Holm?
Twitter users troll Valentina Shevchenko's claims of dominating the fight from start to finish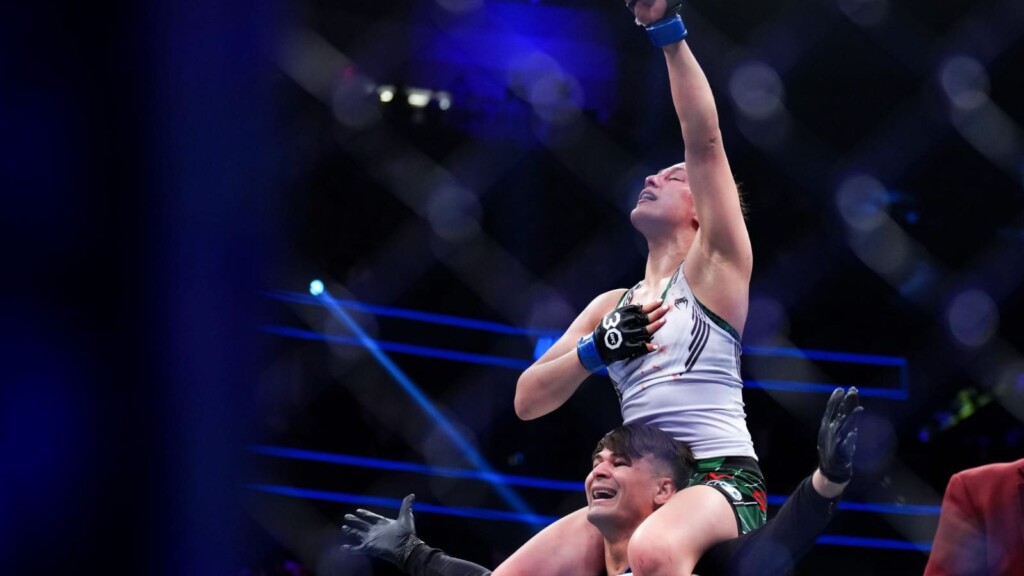 According to Valentina Shevchenko, she was the one who mostly dominated the fight and it was her last mistake that lost her the belt. However, Twitter users have something different to say in this matter. 
Many MMA fans want Valentina Shevchenko to get a rematch as soon as possible as both fighters really put forward a great fight. Grasso already has shown his intentions about not having any problems fighting Shevchenko again. 
Continue Reading:
Interesting observation from Joe Rogan shows Alexa Grasso's INSANE squeeze while choking Valentina Shevchenko
"Strip your clothes off," Chael Sonnen reveals the BEST way 'kindergarten teacher' Shevchenko can become a superstar