Valentina Shevchenko has a unique approach to fights. A few weeks before and a few weeks after her fights, the champion has made it a habit to relax and travel preferably to the country where her fight is taking place. She seems to be doing the same right now in Singapore as she gathers back herself before getting into camp to help her sister Antonina Shevchenko prepare for her upcoming fight.
Shevchenko had what was arguably the toughest title defense in her flyweight reign when she went up against Taila Santos of Brazil at UFC 275. Taila came in with a 4 fight-winning streak and despite losing walked away with her stock higher than ever. In fact, she even jumped up 2 spots in the women's flyweight rankings.
Taila had the higher control time on the ground though Valentina had the clear edge in strikes. Taila also was the first to come close to sinking a choke against Valentina during her run as Flyweight Champion. Another first that she bought to Valentina's fights was that she was the first to win on the scorecard against Valentina Shevchenko ever since her loss to Amanda Nunes.
Related: "I didn't feel trouble"- Valentina Shevchenko declares she was not surprised by Talia Santos' ground game
Valentina Shevchenko carries a few scars of war post her UFC 275 battle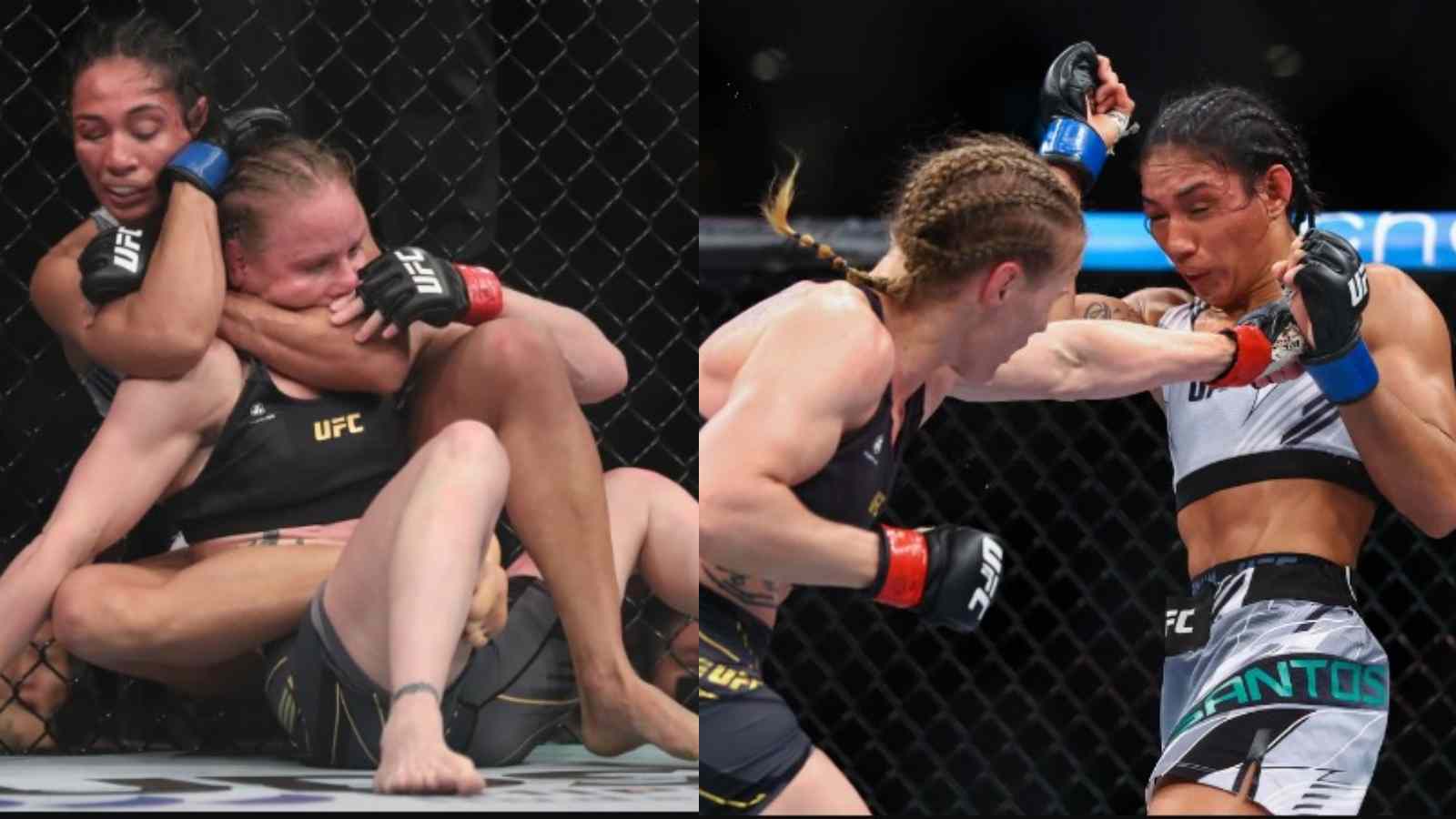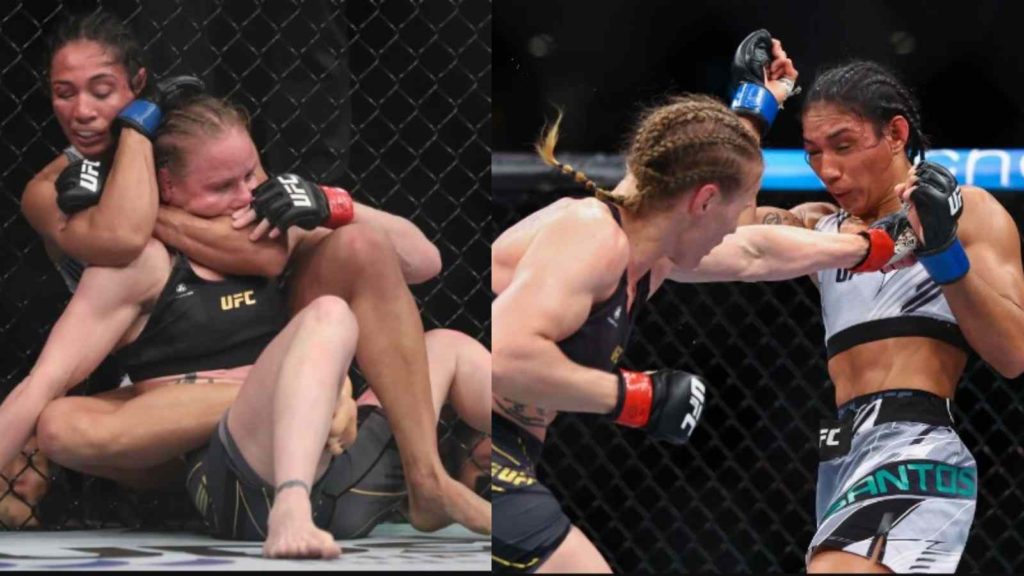 While calls for an immediate rematch have been staunch, the possibility of it seems unlikely. In the fourth round, an accidental head clash broke Santos' orbital bone with her requiring immediate surgery. Though there was swelling around the eye of Santos leading up to that moment it certainly was the head clash that exacerbated the injury.

Now Valentina has come out with her own display of what she looks like post-fight. During the octagon, interviews and press scrums that followed Valentina would not show signs of any injury except a foot injury that occurred during camp. On Instagram today Valentina shared a photo with the title "After the fight"
In it she can be seen having a relaxing time poolside but her leg shows signs of severe bruising. There are a few cuts on her knee too but apart from that, the flyweight champ looks as good as gold. She has expressed an interest in facing Meisha Tate if she were to win against Lauren Murphy. Shevchenko also hinted at a move up to bantamweight in order to become a two-weight champion.
Also Read: WATCH: Valentina Shevchenko's POV from the tunnel to the cage during intense walkout at UFC 275
Also Read: Valentina Shevchenko reveals she avoided her signature victory dance as she walked into UFC 275 with an injured foot