Almost every MMA fan is aware of former UFC lightweight champion Khabib Nurmagomedov wrestling a bear during his childhood. Over the years people have created memes around bear encounters in Russia. Whilst no other UFC fighter has wrestled a bear, Magomed Ankalaev posted an insane story of being chased by a bear on his Instagram handle.
Magomed Ankalaev represents Chechen's dictator, Ramzan Kadyrov's Akhmat Fight Club. The #2 ranked light heavyweight has a record of 17 wins and 1 loss and has currently faced a draw at UFC 282 after his 9-fight win streak. While not related to Khabib Nurmagomedov, Magomed hails from Dagestan as well. This is why an encounter with a bear would not be so surprising for the Russian fighter.
Magomed Ankalaev took to Instagram and posted a story of people trying to scare away a bear. However, things went wild as the bear followed them regardless and the whole crowd dispersed in different directions as the bear chased behind one of them. Ankalaev posted multiple stories where the bear relentlessly chased the crowd as they tried to scare him away. His story went viral and multiple people posted " Average day in Russia " and " Khabib can take him down " in the comment section.
As of now, Magomed is not booked for any fight Despite being the #2 ranked light heavyweight. His controversial draw against Jan Blachowicz remains a big reason why Magomed is not the light heavyweight champion yet. His opponent and the former light heavyweight champion himself thought Magomed had won the fight. While Magomed has no timeline for his next fight he was called out by the champion Jamahal Hill a couple of times.
Chechen's dictator Ramzan Kadyrov questions Dana White on Magomed Ankalaev's controversial draw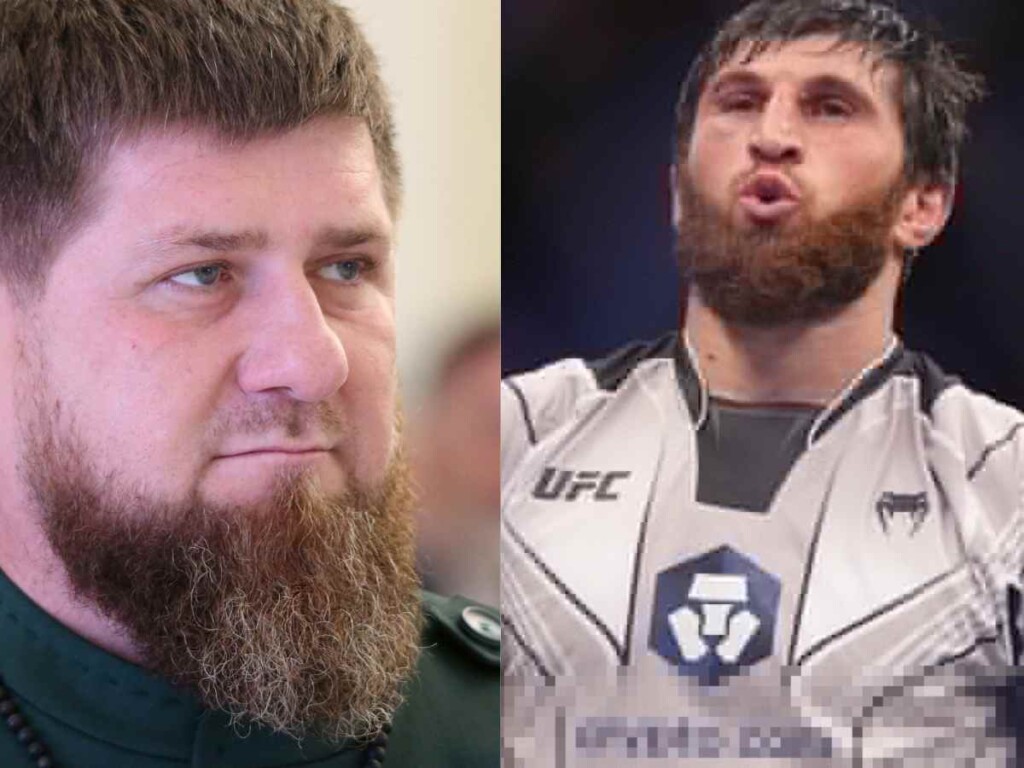 # 2 light heavyweight fighter Magomed Ankalaev faced a controversial decision in his bout against Jan Blachowicz at UFC 282. Despite the close nature of the fight, Magomed outworked Jan and the draw was questioned by many fighters. However, Chechen dictator Ramzan Kadyrov accused UFC of mixing sports with politics.
Magomed Ankalaev represents Ramzan Kadyrov's fight club Akhmat MMA. The dictator also attended Ankalaev's fight at UFC Fight Night Moscow. Despite what many thought was a clear win for Magomed at UFC 282, he was stripped of his chance to hold the light heavyweight gold. Kadyrov took notice of this robbery and posted a message for Dana White. "Dana White, what happened to you? You were a normal, principled man, and today you took the championship belt out of the ring without handing it to the clear winner. Or has politics entered the UFC ring and required you to referee dirty? It's a sport, Dana. Be honest." posted the Chechen dictator.
With even Jan Blachowicz confirming that he did not feel like he won or had done enough, Magomed called out the judges. He also stated that he would never fight a bout in Vegas due to the controversial judging.
In case you missed it: