UFC 282 was full of the most compelling storylines – from two unpopular decisions to the welcoming of a future lightweight champion, fans got a lot out of tuning in to the last PPV of the year.
UFC 282 in almost all senses of the word, was a treat for fans – they got exciting bouts, scintillating finishes and even two controversial decisions to spice up the event. And, the main card was ushered in by one of the most exciting fights we have had in the last couple of events.
Going into their UFC 282 bout, both Ilia Topuria and Bryce Mitchell were equally strong contenders to get the win – however, the fashion in which Topuria was able to secure it was breathtaking. Having put immense pressure on the clear favourite of the spectators, Mitchell, Topuria dropped him with an immensely powerful strike. From there, he began his ground-and-pound, only to finish off the bout with a superb head and arm triangle, which was quite similar to Islam Makhachev's, only a few months prior.
Interestingly, it seems like Topuria had already known in his head how the fight would transpire. Speaking to a reporter before the fight, he said, "I'm going to rip his head off, make him spit his liver. I have bombs in both my hands. He will try to take the fight to the ground, that's fine for me. But why go there if I can smash his head and leave it as flat as he thinks the Earth is."
For any UFC fans that did not know this, Bryce Mitchell is an ardent advocate of the flat Earth theory – hence, the remark. Although he did take it to the ground, Ilia Topuria had Mitchell severely damaged through his insanely venomous jabs.
Related- "Leading People Away From God"- A furious Bryce Mitchell challenges Joe Rogan and Neil deGrasse Tyson to debate him on the Flat Earth Theory
Find out who Ilia Topuria called out to fight in his next bout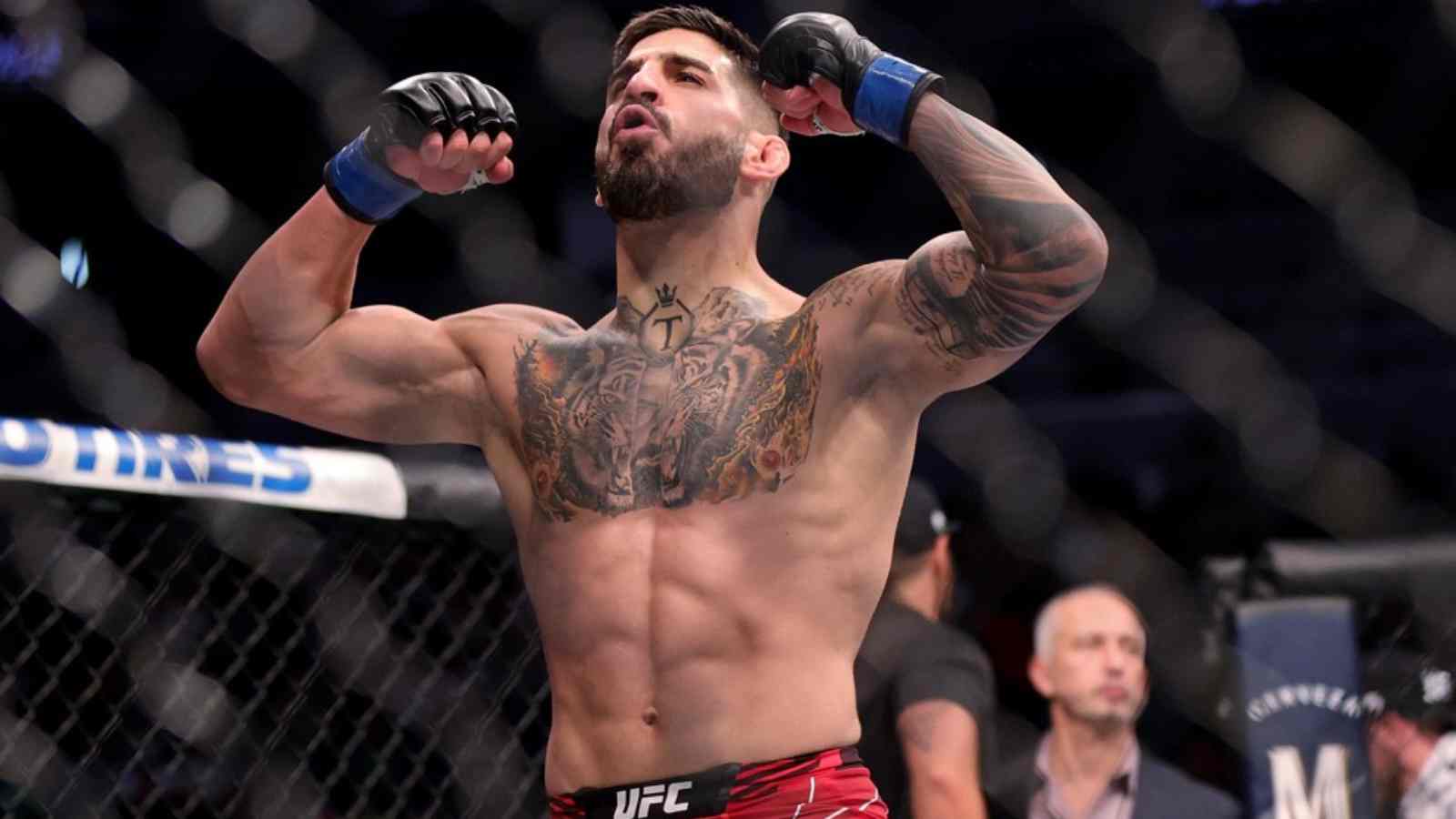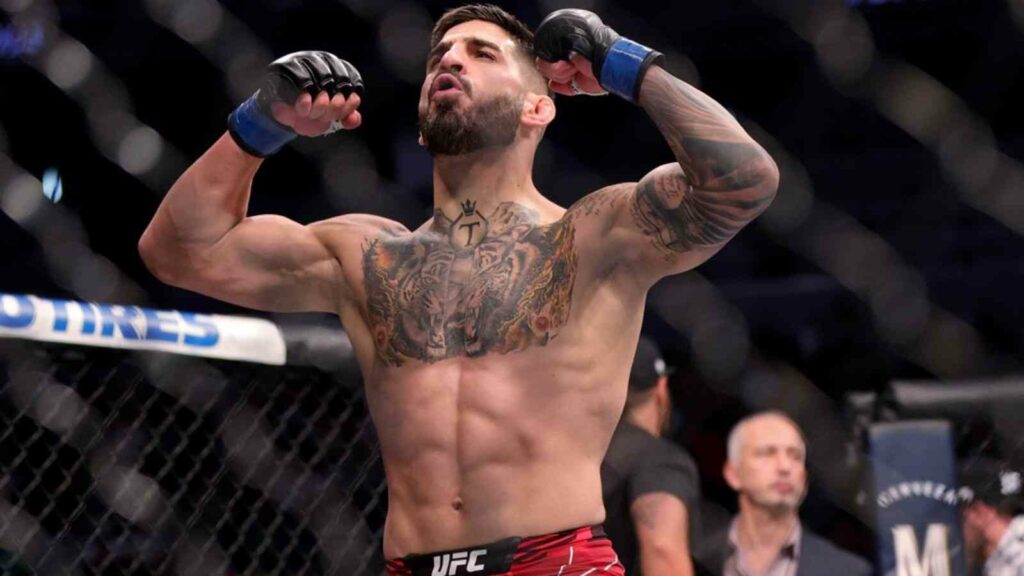 Ilia Topuria is definitely the one to watch out for in the lightweight division. For this fight, however, the German born Spanish fighter moved down to featherweight to chase a tough opponent in Bryce Mitchell. And, at no point in the fight, did it look like cutting weight had affected Topuria.
Looking forward, it seems like Topuria will look to break into the rankings. Speaking to Joe Rogan for his ambitions moving ahead, he said, "I want a title fight next. If not, bring me T-City [Brian Ortega] to Madrid city. Let's go, let's do UFC Spain."
Also Read- WATCH: Fan footage shows Joe Rogan disagreeing with judges' decision on controversial Paddy Pimblett win at UFC 282
The call out is definitely interesting to say the least – in Brian Ortega, Topuria will find an extremely proficient grappler, one that could possibly stand a true test to his striking, and also be able to inundate it. That being said, it is commendable that Ilia Topuria is already looking ahead to his next fight, and not wasting any time. At some juncture in the future, moving up to lightweight again to chase a fight with rival Paddy Pimblett could be imminent.
Also Read- Jan Blachowicz and Joe Rogan request UFC to give the light heavyweight belt to Magomed Ankalaev after UFC 282 main event fiasco