Irrespective of who the guest is, Joe Rogan just loves talking about mixed martial arts on his popular podcast. In his recent episode of the podcast, the UFC commentator revisits Khabib Nurmagomedov keeping up his promise of "smashing" Conor McGregor in their iconic fight.
Joe Rogan's latest guest on his podcast was the much-demanded, ultra-marathon runner, and retired US Navy SEAL who served in the Iraq War, David Goggins. Rogan and Goggins had some amazing conversations about mental strength and the ability to push oneself toward their desired goal. While talking about mentality monsters, Rogan introduced David Goggins to one of the most dominant champions in the history of the UFC, Khabib Nurmagomedov.
The UFC commentator was lucky to watch Nurmagomedov dismantle Conor McGregor back in 2018 at UFC 229, up close and personal. Rogan recalled one of the iconic ceremonial weigh-ins speeches where the Dagestani fighter went against a packed Irish crowd and said, "Alhamdulillah, tomorrow night I am gonna smesh your boy." Nurmagomedov kept his promise and Rogan is a fan of the Dagestani for his style of fighting.
David Goggins's reaction to learning that Nurmagomedov was saying, "Let's talk now" to Conor McGregor while smashing him on the ground was hilarious to watch. Goggins said, "He was saying that during the fight? Shut the f**k up! That's some next-level f**king sh*t, man." David Goggins, himself is known for having incredible mental strength in his career, and for someone like him to fanboy over Khabib Nurmagomedov is one of the best compliments the Dagestani could receive.
This episode of Joe Rogan praising Nurmagomedov will add fuel to the ongoing spat with Conor McGregor that the UFC commentator is involved in. The Irish superstar has recently thrown several jibes towards Rogan for his supposed "bias" toward Khabib Nurmagomedov. McGregor definitely won't like what the commentator has to say in the recent episode.
Read more: "Looks like his piss melts his knickers" – Conor McGregor rips Joe Rogan for steroid accusations and mocks commentator's physique
Joe Rogan is a huge fan of Khabib Nurmagomedov's discipline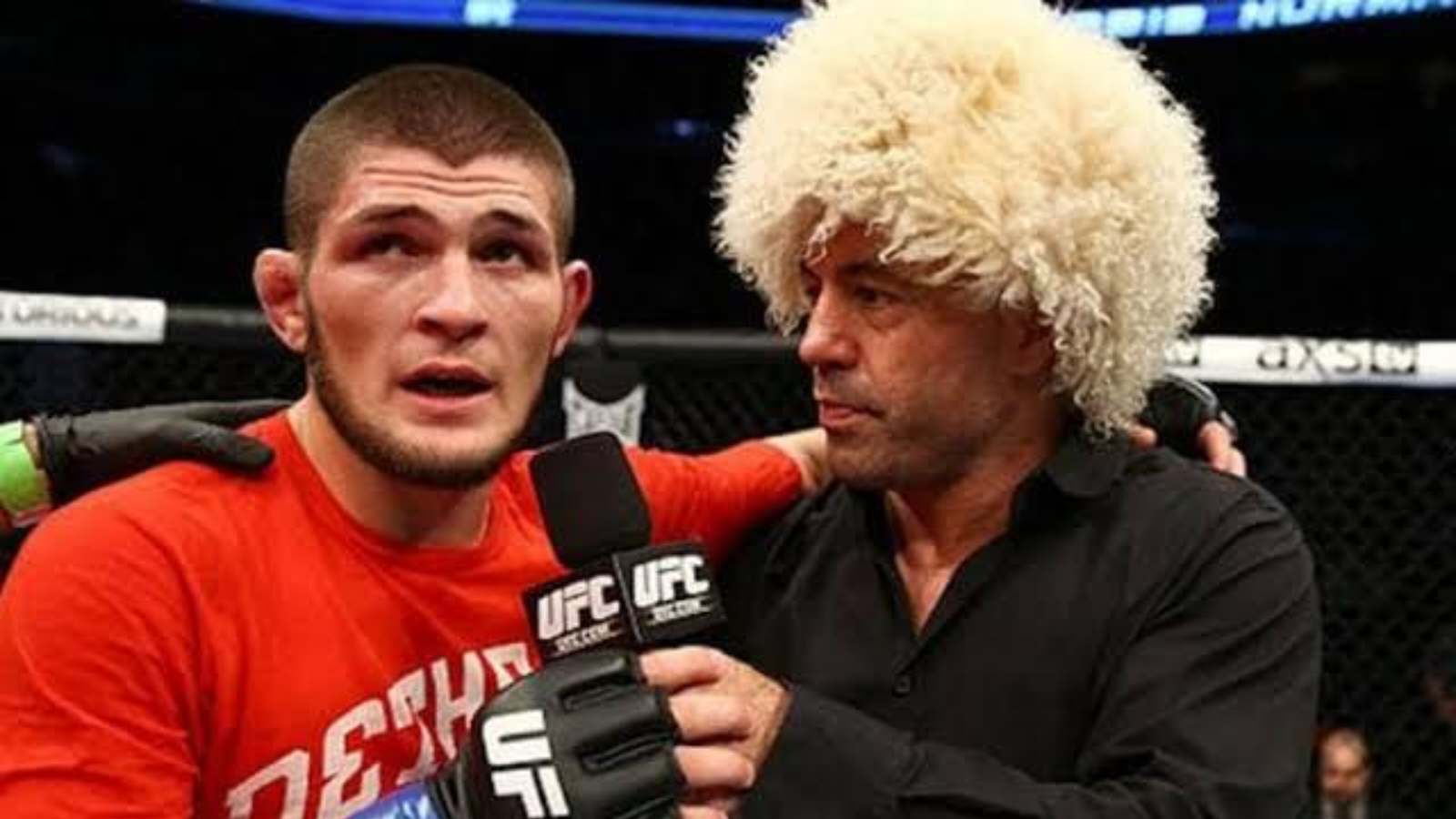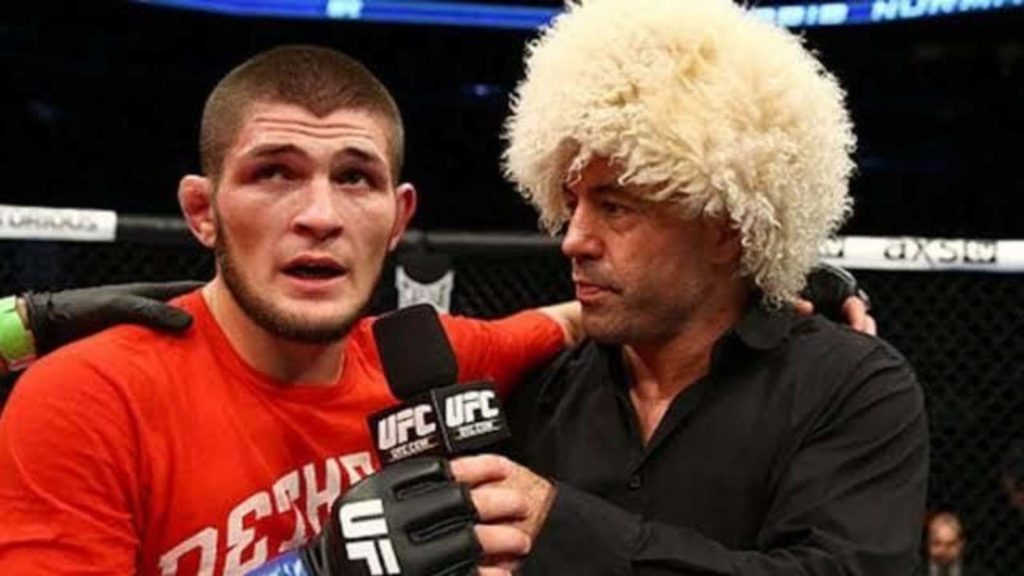 Khabib Nurmagomedov was one of the most dedicated fighters in the history of the promotion. The Dagestani fighter's training routine was second to none and his hard work paid off in the end as he went on to be arguably the greatest lightweight of all time. Joe Rogan is a huge fan of "The Eagle" and his work ethic. The commentator is often in awe of the fighter's hard work and praises him from time to time on his podcast.
In an episode with a comedian friend, Andrew Schulz, Rogan spoke about the dominant reign of Nuragomedov in his career. "The fighter "The Eagle" retired as an undefeated fighter with 29 wins in his career and Rogan credits the fighter's discipline for his success. "You got to realize that guy is supremely disciplined. Supremely dedicated like doesn't drink, doesn't smoke, doesn't f**k around, doesn't abuse his body, and always fit," said the veteran commentator.
Also read: "I really want to go there" – Khabib Nurmagomedov speaks about appearing on The Joe Rogan Experience
Khabib Nurmagomedov retired in 2020 after defending his lightweight title for the third time against Justin Gaethje. The fighter's retirement decision was mainly because of the passing of his father, Abdulmanap Nurmagomedov, whom he considered a great mentor in life.
Also read: Why is Khabib's father respected so much in MMA? The legendary story of Abdulmanap Nurmagomedov