Nick Diaz is someone who could care about anything, except when it comes to his dear brother, Nate. Nick, an MMA legend who is the former Strikeforce welterweight champion and former UFC title challenger, was last seen inside the Octagon making his return after 6 long years of break from the sport of MMA when he faced Robbie Lawler at UFC 266 and lost via TKO due to retirement from the fight. While Nick already solidified himself as one of the most fan-favourite fighters of all time, Nate Diaz is no less of a superstar.
Nate Diaz is the only name that comes closer to UFC megastar Conor McGregor in terms of stardom inside the world's most well-known platform for the MMA fighters. Nick is known for his wins over the likes of Frank Shamrock, BJ Penn, Paul Daley, Gleison Tibau, Robbie Lawler and many more. Nate is known for his wins over the likes of Gray Maynard, Jim Miller, Melvin Guillard, Conor McGregor, Anthony Pettis, Donald Cerrone, Michael Johnson and many more.
Also Read: Leon Edwards rips "deluded" Kamaru Usman for wanting to fight Canelo Alvarez in boxing
Leon Edwards makes Nick Diaz EXTREMELY uncomfortable by dominating Nate Diaz at UFC 263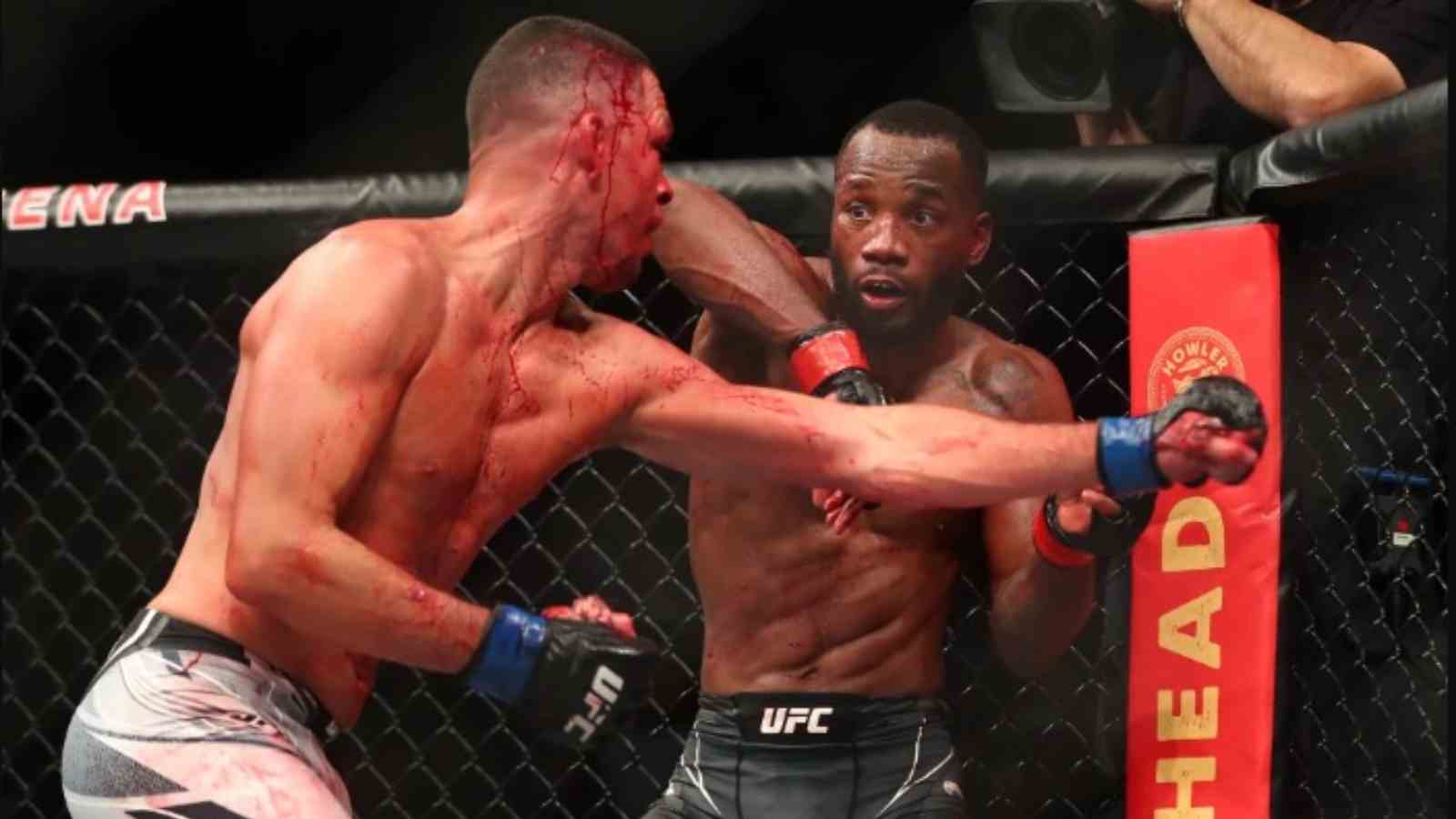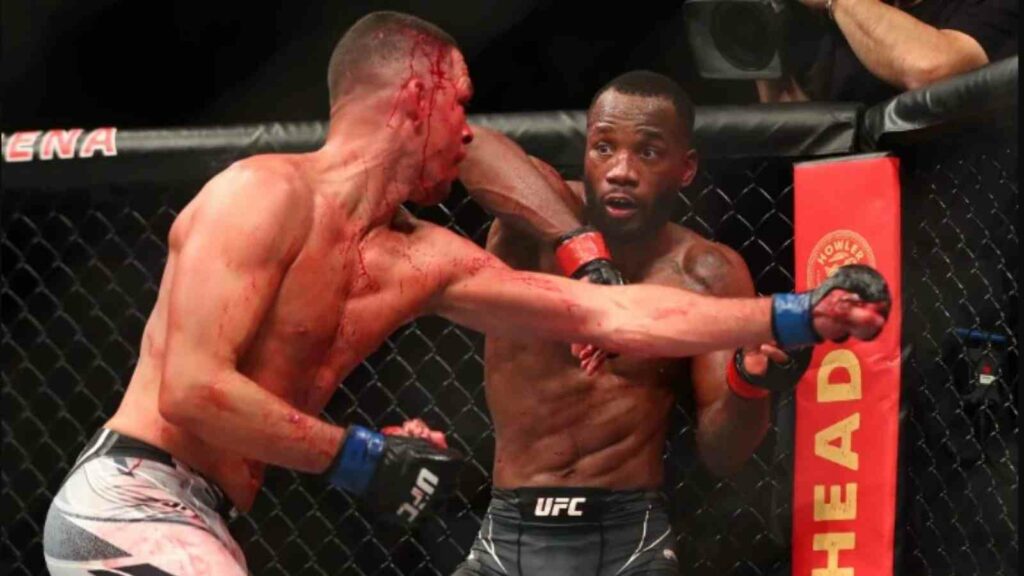 As UFC 278 comes closer this weekend, we have Nate's opponent from his last fight, Leon Edwards challenging the UFC welterweight champion Kamaru Usman for the title in Salt City, Utah, United States in a 5-round main event. This is the second time Usman and Edwards will face each other. The first fight took place 7 years ago when Usman defeated Edwards via decision.
Now, as a part of its promotion rituals, the UFC is supposed to put out highlights of all the fighters who are going to fight this weekend. So, the UFC decides to put out Edwards' dominating fight against Nate which happened back in July 2021 at UFC 263 and the former won via unanimous decision. In the clip, however, you can see Nick Diaz in near agony from watching his younger brother get dominated from bell to bell, except for the last minute of the last round where Nate wobbles Edwards but doesn't follow up.
Also Read: Venus and her sister Serena Williams own UFC's shares worth $125 million of the BIGGEST MMA promotion, who owns more
What do you make of Nick's expressions during Nate's fight against Edwards? Nate will be fighting out his UFC contract next month when he will face Khamzat Chimaev in a 5-round main event at UFC 279. Who do you think will win that fight? After that, Nate has indicated plans to try exhibition boxing. As for Nick, rumours float of his return again to the Octagon but not for long. Where do you put Diaz brothers amongst the greatest sibling duos in all of sports history.
Also Read: How crime boss Whitey Bulger is the BIGGEST factor in Dana White's destiny to become the UFC President and land him a fortune of $500 million