The heavyweight contest between Serghei Spivac (15-3 MMA, 6-3 UFC) and Augusto Sakai (15-5-1 MMA, 4-4 UFC) just went down on the main card of UFC Vegas 59.
With the champion, Francis Ngannou out from the action because of a knee injury, the heavyweight division is in a jiffy. Contenders are fighting their hearts out to get to the top before Francis comes back, and it was an excellent opportunity for both Spivac and Sakai to place themselves in the title picture.
Round 1 – Spivac and Sakai touched gloves and immediately started working. Sakai started the action with a leg kick, but Spivac timed it well and got a big takedown, Sakai managed to get back on his feet only to get taken down again. This time Spivac controlled him from the top and landed some great shots.
Spivac moved to side control, but with half the round remaining, Augusto got back to his feet, he started pressing his opponent but Spivac closed in again and got him back to the ground. Just as the round ended, Sakai got back to his feet again only to eat a big hook by Spivac.
Related – "Star Boy" – Terrance McKinney makes quick work of Erick Gonzalez at UFC 59
Serghei Spivac showcased dominant wrestling to get the win against Augusto Sakai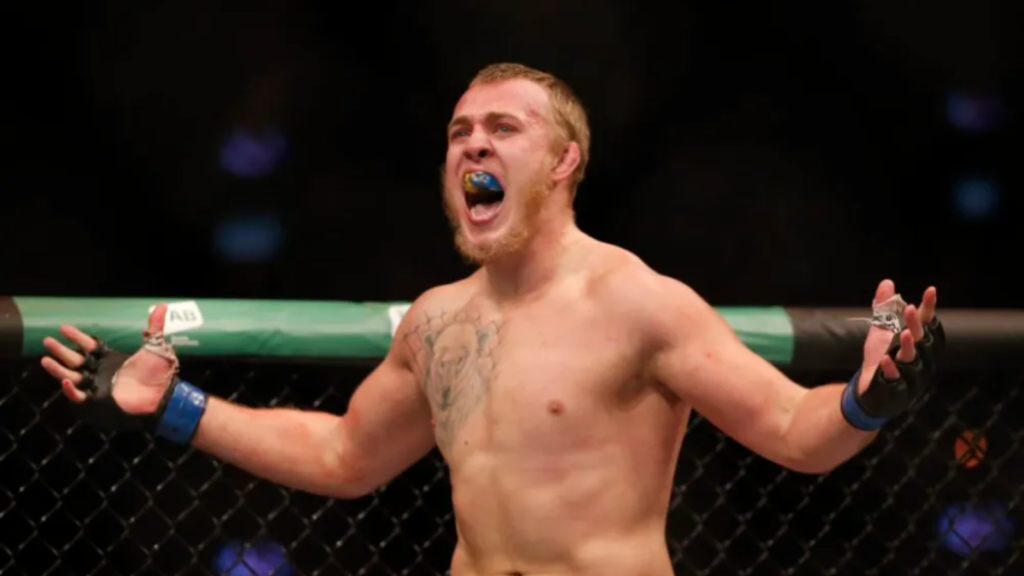 Round 2 – Sakai knew he had to turn things around, so he started putting more pressure. He stuffed a takedown attempt from his opponent and landed a big hook that got his attention, Spivak closed the distance and got a takedown once again, Sakai gets back up and pushes Spivac back against the cage.
He wanted to get some damage on his opponent but Spivac landed big judo to get back on the top again. Spivac started making his shots count, and with Sakai not defending himself well enough the referee had to step in to stop the fight.
Also read 'The Greatest Ever' – Fans go crazy over UFC 278: Kamaru Usman vs Leon Edwards official trailer
Also read Ali Abdelaziz says Conor McGregor's MANHOOD was taken away by legendary fighter