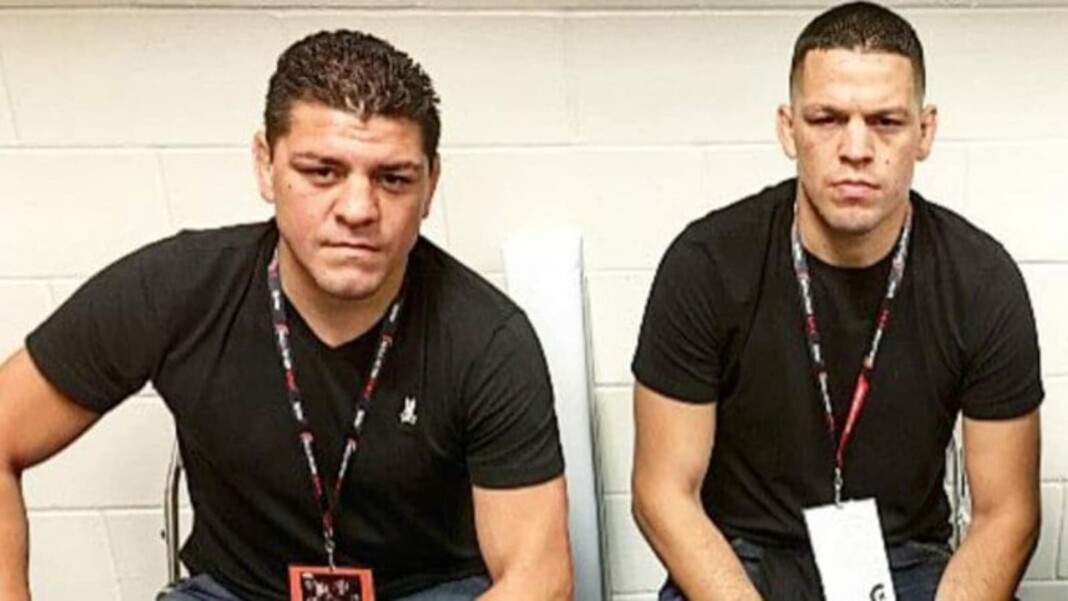 Nick Diaz and Nate Diaz are probably the most popular siblings in modern MMA. The brothers from Stockton, California are known for their toughness inside the cage with the brotherly bond the two share transcending boundaries. Recently, Nate Diaz made his return to the Octagon after almost 2 years (at UFC 263. He took on Leon Edwards in the first-ever 5-round non-title fight in the history of UFC.
The fight which was for 25 minutes, had Edwards dominating until the 24th minute. In the final minute, the three-lunged Diaz, caught Edwards with a Stockton Slap followed by a clean left punch. Had there been two minutes, Diaz would have finished Edwards, scripting one of the greatest comebacks in MMA history. However, time was on 'Rocky's side.
Elsewhere, Nate's brother Nick Diaz who makes his return to the Octagon at UFC 266, sat down with ESPN's Brett Okamoto, discussing a myriad of topics. When asked about his brother's fight at UFC 263, Diaz got a bit emotional. The man from Stockton claimed that he would never rewatch that fight again, since it was his "baby brother" Nate who was inside the Octagon. It is worth noting that, Nick watched the fight at the Gila River Arena, after several years of being away.
"It's just a lot to deal with" – Nick Diaz on watching his brother Nate Diaz fight
Diaz was quoted as saying, "It's just a lot to deal with. Being away for five years and coming back and seeing that. That was really something new. It really kind of knocked my block off. I took harder punches watching that than I ever did in sparring or in any fights. It's my brother, it's my baby brother, you know? It's hard to watch him fight." [via BJPENN.com]
Nick Diaz will be making his return, nearly seven years after his last fight. He will be taking on Robbie Lawler in a five-round non-title fight at the T-Mobile Arena on the 25th of September. He last fought Anderson Silva, at UFC 183 in January 2015. Following a marijuana ban following the fight, he slowly lost interest in the sport, before regaining the same in 2020.
His brother, Nate Diaz, has once again become active in the UFC, and a trilogy fight against his nemesis Conor McGregor looks to be looming large.
Also Read: Everything you need to know about the Bellator 266 judging controversy – Phil Davis vs Yoel Romero
Also Read: Who was Heather Ceballos? Here's everything you need to know about the deceased UFC employee