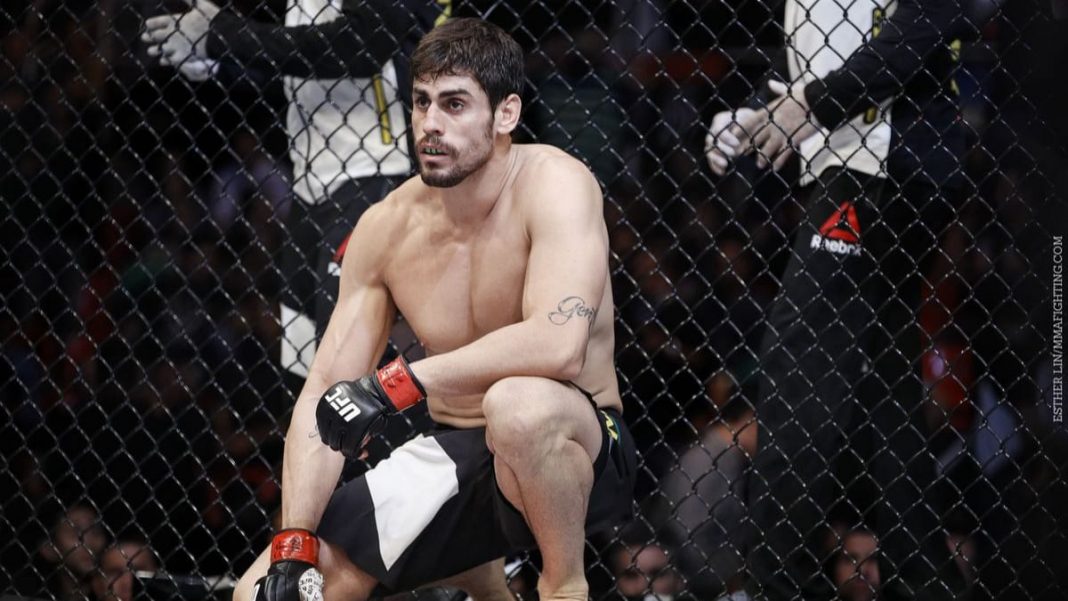 The UFC has decided to part ways with a dozen fighters. The list includes The Ultimate Fighter: Brazil 3 winner, Antonio Carlos Junior. The UFC officials have confirmed that they will be parting ways with these fighters. All these fighters are no longer in contract with the fighting league. The team of Carlos Junior find this shocking and will hope to sign a new deal.
Antonio Carlos Junior has a record of 11-5-0. The Brazilian fighter last fought on 24th January at the UFC 257. The middleweight fighter lost to Brad Tavares by a decision in the third round. Antonio has lost three consecutive matches in a row. His last three fights include losses against Brad, Uriah Hall, and Ian Heinisch.
The list of fighters that are not in the contract also includes Carlton Minus, Peter Barrett, Spike Carlyle, Anthony Ivy, Jacob Kilburn, Sarah Moras, Vinicius Moreira, Markus Perez, Cole Williams, Rhys McKee, and Vanessa Melo.
McKee, Ivy, Moriera, Kilburn, and Williams are released after going winless inside the Octagon. But Carlyle, Mors, and Perez despite their wins in UFC will be parting ways due to their consecutive defeats.
Vanessa Melo hopeful to sign a new deal
The Brazilian and her team are hopeful they will sign a contract and land upon a new deal with the UFC. The Brazilian Bantamweight fighter has a record of 11-8-0. She recently won a fight with Sarah Moras. Vanessa bagged a victory against Sarah in the 3rd round by a decision. They both fought in the Preliminary card of the UFC on ABC event headlined by Holloway vs Kattar.
Also read "What a trilogy I have in my hands," says Conor McGregor as he breakdowns his fight against Dustin