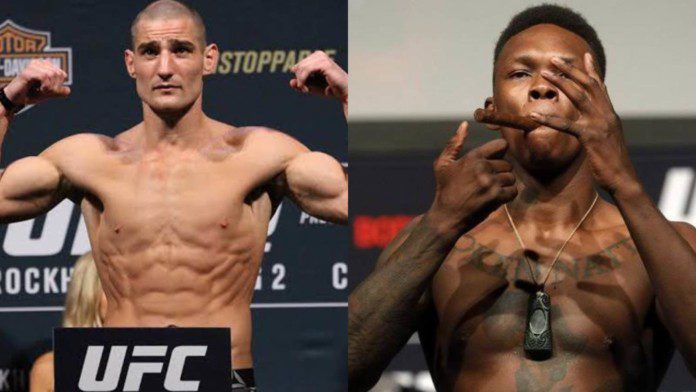 Sean Strickland is looking real good in the current form that he's carrying and if he manages to maintain this form, he might soon be able to get a matchup against one of the biggest names in the middleweight division right now.
Prior to being signed by the UFC, Strickland was part of King of the Cage, which is an MMA promotion. He got an amazing streak of 9-0 and then faced off the championship contender, Josh Bryant. He won via split decision and the results caught the eyes of UFC scouts, who then signed him up.
His UFC career has been worth appreciating too. In his debut fight, he faced off Bubba McDaniel, he used a submission move and finished the match with a rear-naked chokehold. To win a debut match in such a fashion is an achievement in itself. His most recent fight against Uriah Hall at UFC on ESPN 28 on July 21 was one of the most controversial matches in the UFC. Not the match actually, but the events that led to it.
Sean Strickland's sparring mate, Orlando Sanchez was accused by him of using a particularly dangerous and career-threatening submission. The physical altercation that followed left a blotch on his great fight that followed.
Over the years, he has maintained a great track record and was even the champion of the middleweight division. be it experience or power, he has it all. He has expressed great desire to fight the No.1 fighter of the middleweight division, Israel Adesanya.
Watch Sean Strickland's interview with MMA Junkie in this video:
In an interview with MMA Junkie, Sean Strickland said, "I'm one of the hardest training fighters in the UFC and I'll do everything I can to get to a title shot, and if it happens, let's f*cking go, Izzy. I'm f*cking ready. Make sure to cycle off, though. I don't want to f*cking bring you a bra if you don't hit the right cycle."
Sean Strickland makes a shocking statement, says Robert Whittaker cant finish Israel 'Izzy' Adesanya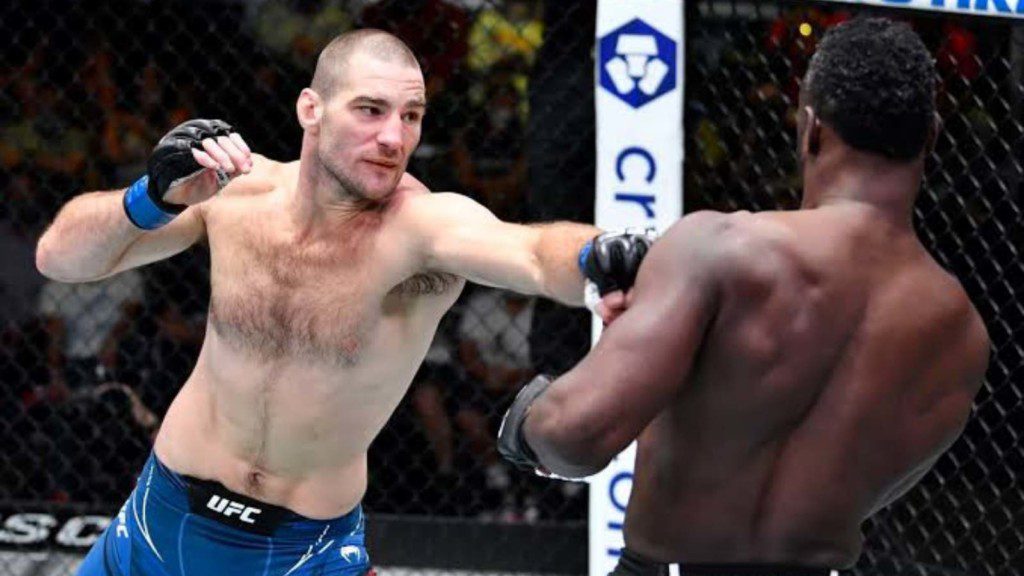 He was asked by the interviewer who does he think about fighting next to which he replied, "If Brunson wins I think I should get the title shot if I beat Jack – if Cannonier wins he deserves it, If Brunson wins, we've already seen that (against Adesanya and Whittaker). I think I should get it. … Whittaker ain't gonna beat Izzy. No offense, Whittaker, you're a f*cking savage. I'm a fan, dude. But he ain't gonna beat him."
He even made a comment about the steroids controversy surrounding Israel Adesanya, stating, "With a needle, I think you guys do the stomach, right? Is that where you guys do, the stomach? You're the expert on f*****g steroids. How's it done?"
Also read- Sean Strickland finally finds a fight matchup against Jack Hermansson in early 2022