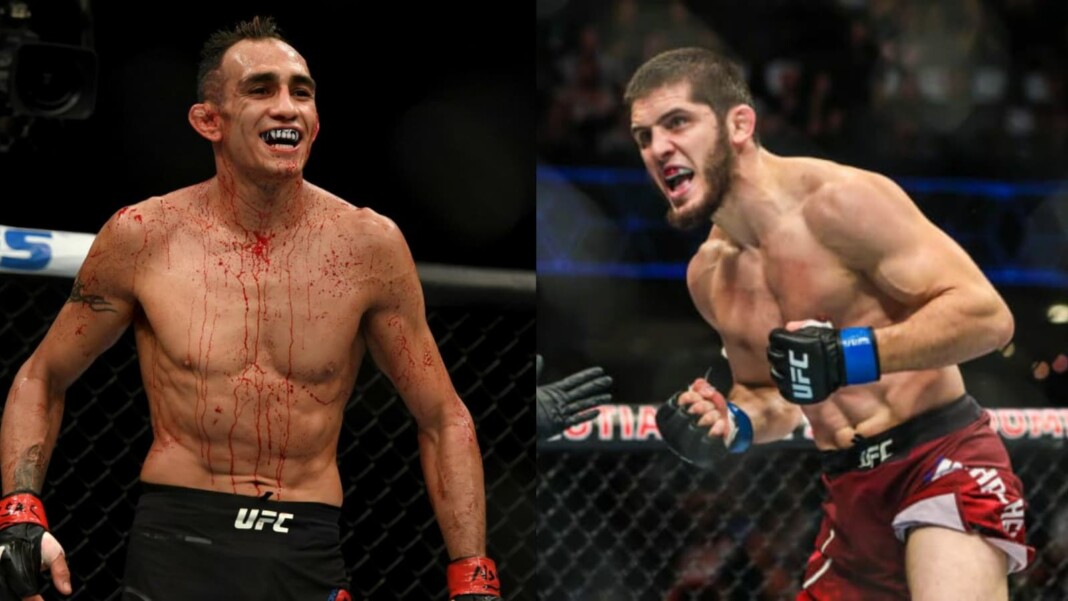 UFC Lightweight Tony Ferguson is fired up to jump back from his three-fight losing track as soon as possible, and for that, he has been trying to get the fights that make sense. As Ferguson called out Nate Diaz recently and the fight's been not in the works, he went back to his old callouts of UFC Lightweight Islam Makhachev. For that, he needed to get in an exchange with Makhachev's manager.
Ferguson, as mentioned before, is on a 3 fight skid and last fought at UFC 262, losing a unanimous decision against Beneil Dariush. Since then, many people have questioned "El Cucuy's" prime time because of which Ferguson is open to having a fight that gets him back on the way for a title shot. But seems like first, he needs to resolve his disputes with one-half of the match-makers which are the athletes' managers.
Tony Ferguson exchanges heated words with athlete manager Ali Abdelaziz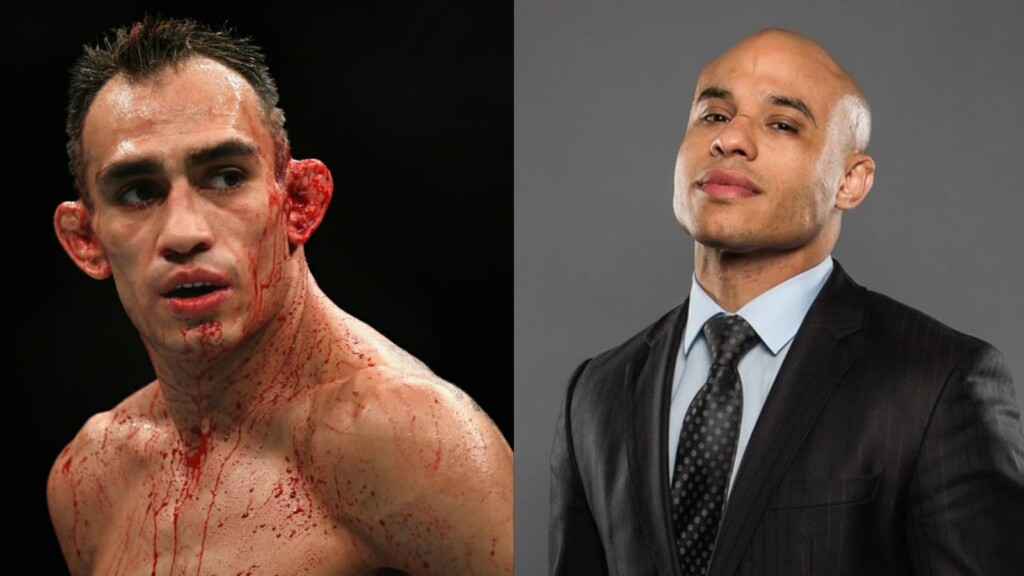 Tony Ferguson was the one to begin the Twitter war with management agency Dominance MMA founder Ali Abdelaziz, who also happens to have managed Khabib Nurmagomedov and now managing Islam Mkahachev, the opponents that Ferguson always wanted but never happened. He tweeted replying to a fan regarding who runs Khabib's Instagram account.
Ferguson said "@AliAbdelaziz00 [Ali's Twitter Account] Runs His Twitter Account. Fathead Runs His Own IG Account. Ali Uses Khabiebers Account To Force Feed What's On His Own Agenda." To which, Ali changed the topic claiming Ferguson's refusal to fight UFC's top-tier lightweight Islam Makhachev. Ali tweeted "Be quiet you run when they call about @MAKHACHEVMMA [Islam Makahchev's Twitter Account] fact"
Tony then came to Ali's Twitter account to reply to the latter saying "We Were Right Here In The Middle Of Negotiations Coward Dana Picked Me To Fight Ol'Boy. You & Khabieber Chose The Easy Fight [fishing emoji]" Ali denied any of the negotiations happening and asked Ferguson if he would like to Makhachev or not. Ferguson didn't respond to which Ali said "This is what I thought you don't want any of this problem good night champ"
What do you think about Tony Ferguson vs Islam Makahchev, do you think that fight will happen anytime soon in the near future? As for Islam Makahchev, he doesn't seem to be interested in any fight other than the title shot. For Makhachev who won via first-round submission over a notable opponent in Dan Hooker, he must not be looking past anything other than the winner of Dustin Poirier vs Charles Oliveira title fight. As for Ferguson, the UFC needs to give him a suitable matchup as soon as possible.
Also Read: "Outboxed 3 guys on this list!" Conor McGregor claims over multiple UFC fighters as the best boxer in MMA