It is well known that Nate Diaz is one of the biggest superstars in the history of the UFC. The Stockton native has immense popularity and numerous die-hard fans. Since his UFC debut back in 2007, the fighter has successfully gathered an impressive reputation in the fight business. His raw personality both inside and outside the ring has helped him a lot in getting all this attention.
Nate Diaz has won only once in his last four Octagon appearances and is currently in a dispute with UFC. The fighter has shown interest in fighting but UFC has been slowing the process and not giving Diaz his next fight. The tension between both parties can be clearly seen in a recent Twitter reaction.
UFC Strike recently tweeted about them selling Nick and Nate Diaz's NFT to which the younger Diaz showed a furious reaction. Diaz shared the screenshot of the NFT tweet abs and explained these are the things that make him angrier on UFC. He revealed that the promotion treated them badly but now getting the benefits by selling their legacies.
Related: 'Need to get the f**k out of UFC'- Nate Diaz goes off on the promotion for the latest NFT collection 
Urijah Faber plans to recruit Nate Diaz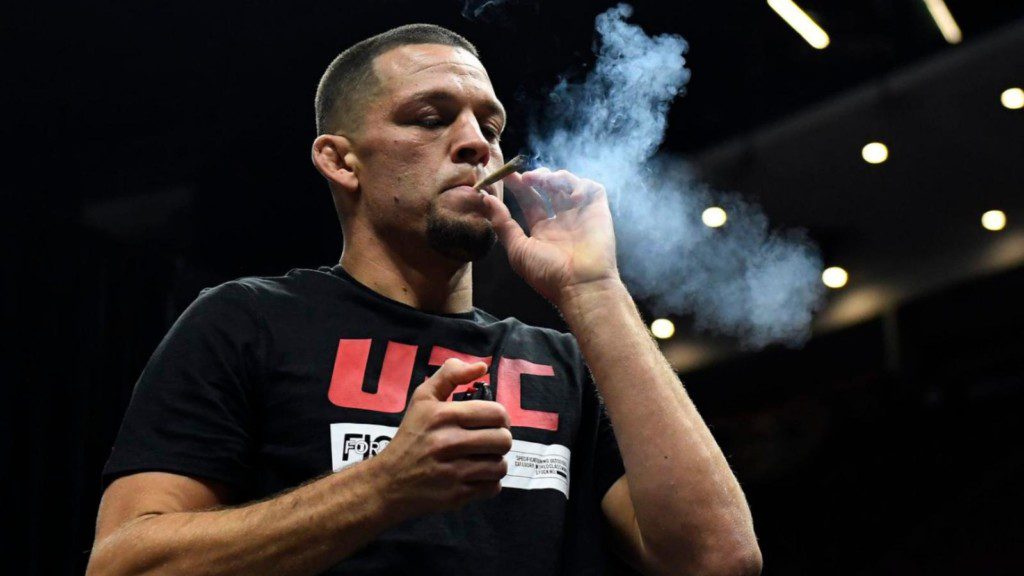 Faber recently sat down with MMA reporter 'The Schmo' for an interview. In the conversation, the pair talked about various things regarding Faber's ideas regarding his promotion, fighters etc.
During the discussion, Faber opened up about his future ideas regarding taking the help of Nate Diaz to promote his promotion in Stockton. He revealed that they will be holding multiple events one after another and have plans to go to Stockton. Faber claimed that he has discussed with Diaz that he might do some promotion during their visit.
"We're gonna be doing back to back to back shows..and I think we prolly gonna go into Stockton after that. I've been talking with Nate a little bit, maybe doing some co-promoting with him and getting something going," said Faber.
Faber's A1 Combat recently struck a deal with UFC which was a great success. Recently, UFC Fight Pass announced a multi-event distribution agreement with SQ combat. The promotion will make its streaming debut on UFC Fight Pass on Sunday, May 1 at 6:00 pm ET. The live event will be in the Hard Rock Hotel and Casino Sacramento at Fire Mountain, California.
Also Read: "If it was a real beef, it would get handled"- AJ McKee shares his thought on the recent scuffle with Nate Diaz