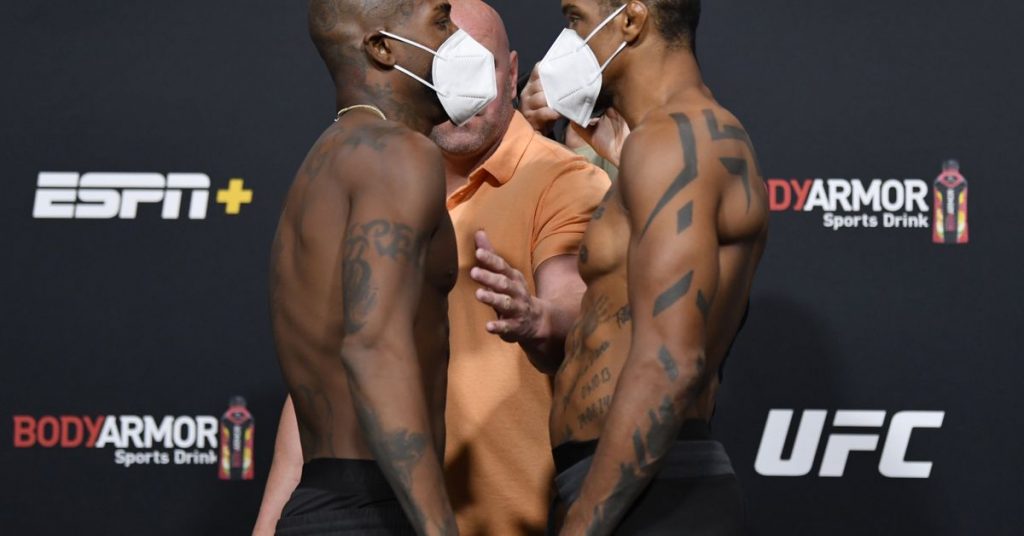 Looking to register his 27th professional MMA win, Booby Green headed into the octagon to face Brazil's Alan Patrick at UFC Vegas 10. Indeed successfully doing so, Green won via unanimous decision against Alan Patrick. 
Bobby Green vs Alan Patrick- As it happened
As the fight started the American pounced onto Patrick and crushed him down on the floor. But with a minute up on the clock, Patrick tried to retaliate and answer back. Only to be pinned down another time, conceding several more body blows by Green. Green's strategy was clear to drain out Patrick in the initial minutes of the fight. As during more than half the time in the first round Patrick looked to free himself from the clutches of Bobby Green. After the round finished, it could be summarised that Green was on top of Patrick physically as well as mentally in the round. 
The second round also started in the same fashion, with Green successfully taking down Patrick. The latter seemed to be struggling to free himself but at the same time was able to hit a few punches on the head of Green. While Green seemed to have a better connectivity, given his obvious position. But with half way past Patrick had enough and he had enough of Green. Throwing wild shots which did not connect, Patrick seemed to have generated the required desire to bounce back in the fight. Towards the end of the fight both fighters seemed to be just throwing around punches in the air with 0 connectivity, primarily to buy some air. 
It all came down to the last round of the fight. As the action started Green as well as Patrick looked energised enough to close out the fight. Green was successfully doing what he did best, takedown Patrick. None of the initial jabs of Patrick connected. Even though there were multiple reversals by each of the fighter in the last round, nothing seemed convincing. But throughout the course of the match Green struck Patrick well = be it with the body blows or head punches. As the clock timed out the winner seemed clear. 
When all was depending upon the judges, they surely made the right decision by adjourning Bobby Green as the winner via unanimous decision. 
Also Read: UFC Vegas 10: Michelle Waterson wins over Angela Hill at Strawweight main event