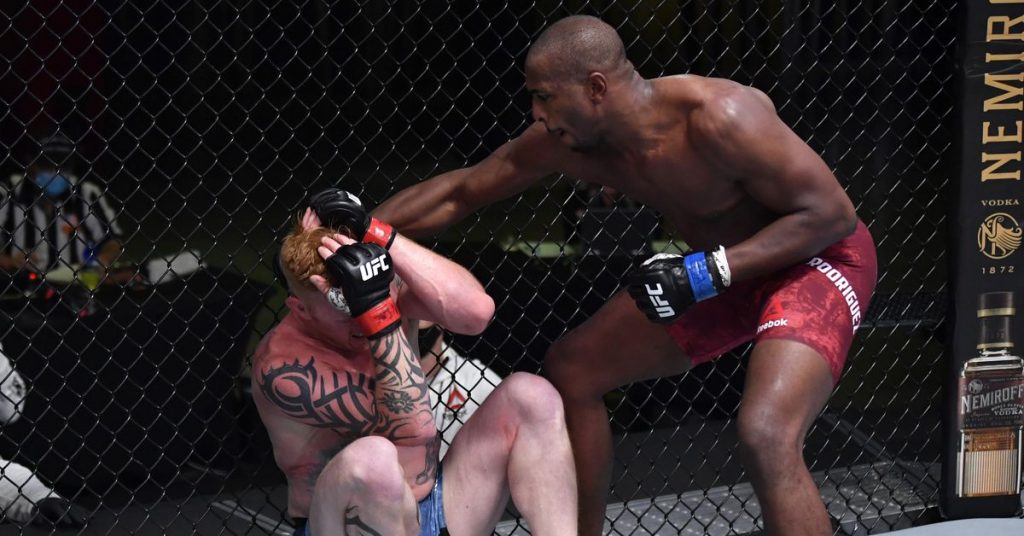 After a controversial submission win for Ed Herman, UFC President Dana White provides his take on the same. He calls out Rodriguez as the clear winner in Round 2 and blames referee for such poor decision making. 
UFC fanatics might have seen a lot of poor decision but the decision in the match between Ed Herman and Rodriguez might be one among the worst as it caused latter his victory at UFC Vegas 10.
Dana White calls out 'Mazzagatti level' reffing
Just past halfway through the second round, Rodriguez hit Herman with some big knees to the midsection that dropped Herman to the ground in pain. Somehow referee Chris Tognoni thought Herman went down on account of a low blow rather than knees to the body, calling a time out and giving Herman a chance to recover from what should have been a TKO stoppage. 
In round three, Herman managed to turn the fight around and tap Rodriguez with a kimura … which would have been a pretty impressive comeback if the ref hadn't completely botched that second-round stoppage. UFC president Dana White was right there with the rest of the world on that ridiculous situation.
"It's hard not to bang on this guy," White said about Tognoni during the UFC Vegas 10 post-fight press conference. "The worst I've ever seen. He's f**king Mazzagatti level. That's some Mazzagatti-level s**t right there. That was one of the worst things I've ever seen. That kid wins by knockout, technical knockout and loses the fight. It's one of the worst things I've ever seen."
Rodriguez and his team are contesting the loss, but we know how commissions often refuse to rectify bad calls like this. Fortunately, the screw-up won't cost him money.
"We're giving Mike his money too," White revealed. "He won that f**king fight."
Lastly White showed his dismay on reffing as he thought even when there is technology to replay the instance so many times. Such instances should not take place at this high-level.
Also Read: UFC Vegas 10: Ed Herman comes back from dead to win…