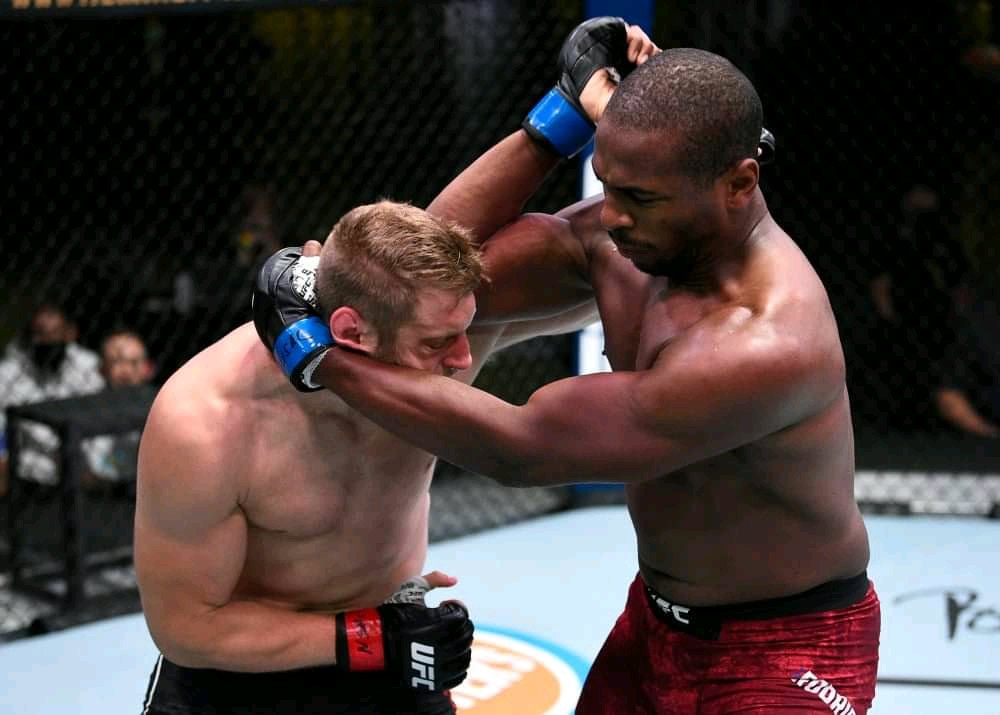 Mike Rodriguez has somehow managed to make peace with his controversial loss over Ed Herman at UFC Vegas 10. The former was forced to pull back when he could've finished the fight off in the second round itself. That led to a lot of criticism for referee Chris Tognoni.
Speaking on the same issue Rodriguez said, "It's a lot to take in," Rodriguez "I got no ill will towards (Tognoni). It was a simple mistake and Ed just capitalized on the mistake. There's nothing wrong with that. It's a (expletive) situation. The only thing I really like blame Ed for, if anything, is when he got the submission, how he put his feet in the fence. Other than that, it is what it is. There's nothing we can really do about it."
Mike Rodriguez 'taking in' the loss against Ed Herman
Herman was presented with the standard five-minute recovery window for a groin-strike foul, but the replay showed it landed clean blow. The fight was allowed to resume after the controversial moment, and Herman rallied in the third to secure a fight-ending kimura and conclude the stunning tun of events.
Even UFC President Dana White showed his outrage after the awful judgment by Tognoni.
Although at the post-fight press conference, White confirmed Rodriguez received his show and win money and blasted Tognoni's performance.
As far as his next move, Rodriguez said he's not overly eager to run it back with Herman. If the UFC views it as a win for him, he said he's happy to proceed the same way and take his next step forward.
"If they're looking at it as a win for me, I'll just move on," Rodriguez said. "I don't work for the commission; I work for the UFC. So, let's keep running it. They think it's a win? Let's keep going. Who else is next? Who else is out there?"
Also Read: UFC Vegas 10: Dana White calls Mike Rodriguez 'the winner' over…