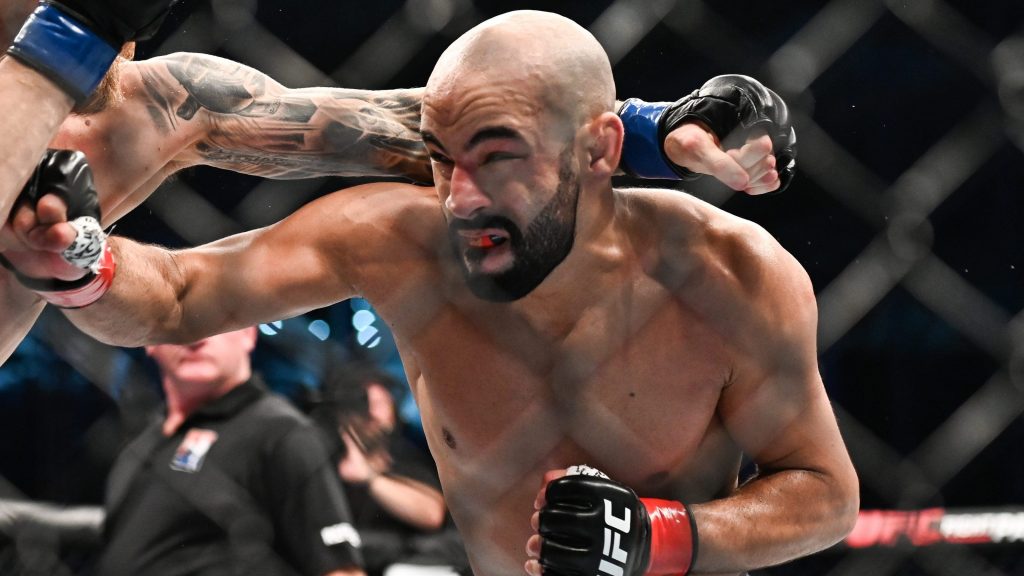 Ottman Azaitar was looking to continue his perfect record against Khama Worthy. At UFC Vegas 10 Ottman Azaitar registered his 13th professional win as he cruised past Worthy in the first round itself, winning via TKO.
Ottman Azaitar TKO's Khama Worthy- As it happened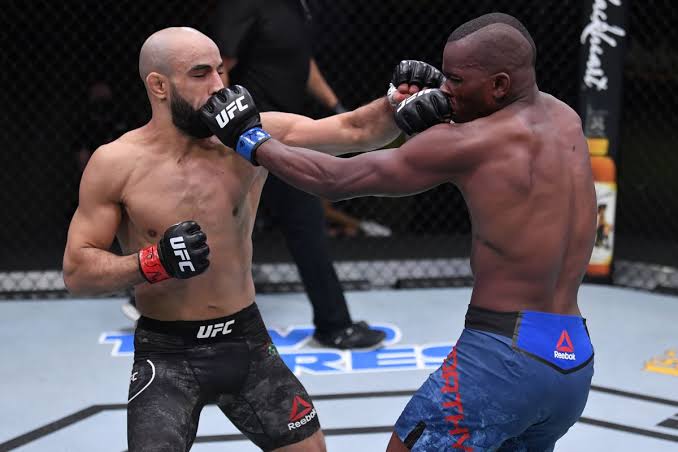 Speculated to be a war, both Azaitar and Worthy start fighting with their brain in the first minute of the first round. But not everyone is hot as Azaitar, soon both fighters started throwing punches at each other. 
Azaitar seemed to have unleashed his bulldozer on Worthy as he knocked several blows on his face before knocking him down on the floor. Following it up with another round of punches before referee stepped in to call it-a game!
Although Worthy did not seem convinced and suggested that he had more time than he got. But as it stands, Azaitar wins via TKO against Worthy in the first round. Azaitar shows why is he known as such a devastating fighter. Winning his second match in the UFC via TKO.
Winner- Ottman Azaitar defeated Khama Worthy via TKO in Round 1.
Also Read: UFC Vegas 10: Billy Quarantillo TKO's Kyle Nelson