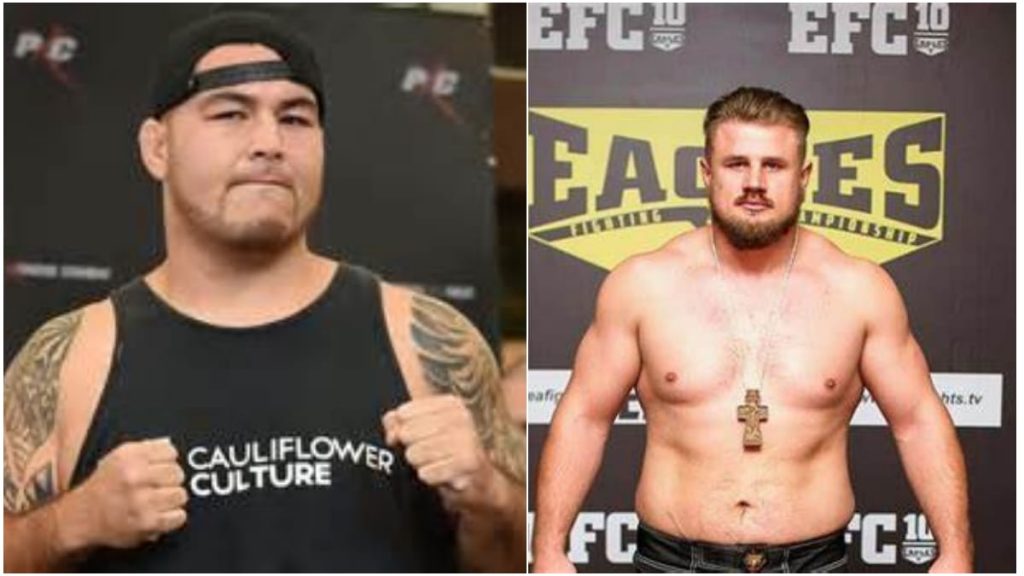 Women's Flyweight: Sabina Mazo vs Justine Kish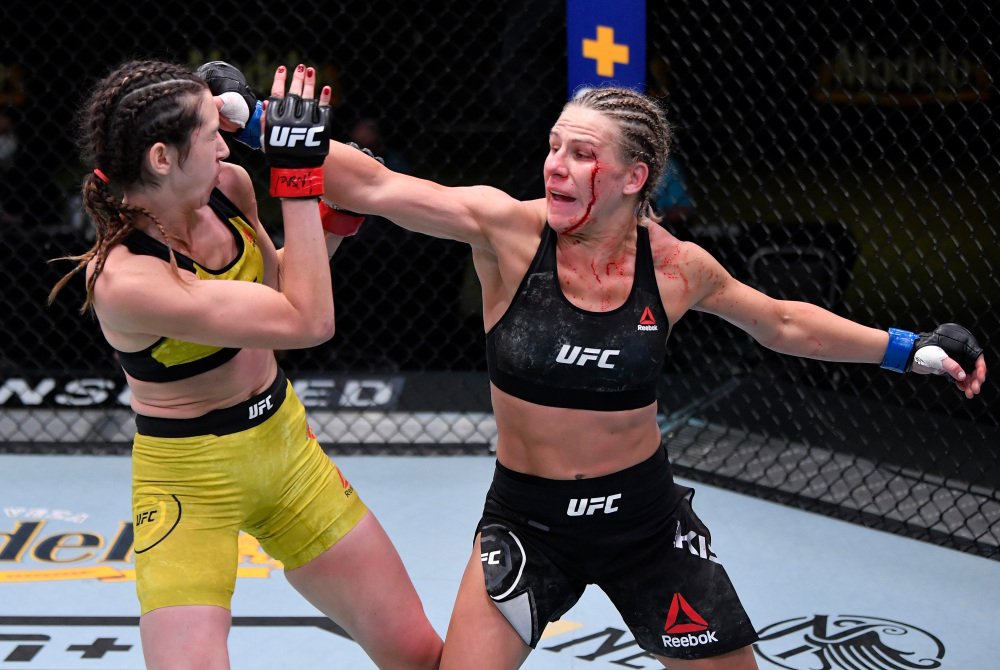 With the first fight of the night saw Sabina Mazo pulling of the biggest victory of career by winning against Justine Kish via submission in the 3rd round.
Despite a beautiful start with a head kick, Mazo was not able to take control of the match. Kish kept on landing successful body blows and spinning back fists. But in Round 3 Mazo was able to land a perfectly-timed head kick. This one urged Kish on the floor and allowed Mazo to rush in for the submission finish.
Winner- Sabina Mazo won via submission (rare-naked choke)
Welterweight: Bryan Barberena vs Anthony Ivy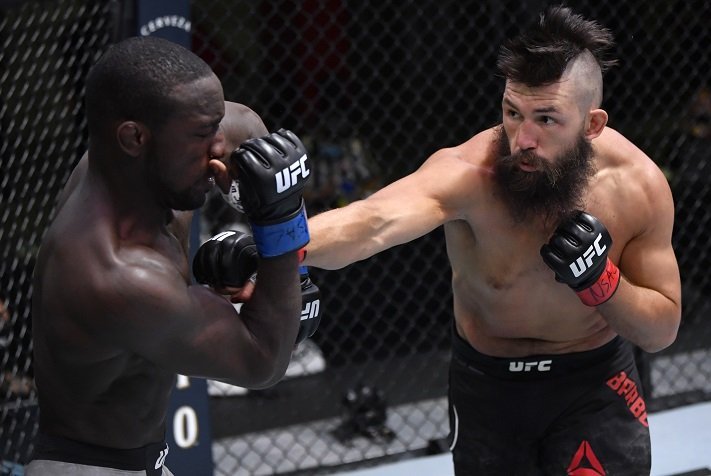 The second match of the night saw to welterweights battling it out in the octagon. In which Bryan Barberena won via decision as he withstood many takedown attempts at UFC Vegas 10 against Anthony Ivy to get his first win over two years.
Anthony Ivy came to the UFC on an absolute roll, stopping five straight opponents to earn a contract. He started the fight in similar fashion, being aggressive! With multiple takedowns and hard body blows Ivy connected shots much better than Barberena. Even as the second round started Ivy was onto his attacking intent quite early. But Barberena started to get into his groove as he landed a hard shot which eventually brought Ivy to his knees.
In the 3rd and final round Barberena landed a pair of hard shots. Then stuffed another takedown. Another two takedowns were stuffed by Barberena and on the second one, Barberena was able to get top position briefly with a reversal. A heavy exchange ensued when they returned to the feet, with both men landing well. Another takedown was stuffed by Barberena, but a second one got him down. Barberena went for a kimura and Ivy ended the round on top.
As the decision went to the judges, 2 judges adjourned the fight 30-27. Whereas the other scored it 29-28, all in Barberena's favor.
Winner- Bryan Barberena won via unanimous decision.
Catchweight: Brok Weaver and Jalin Turner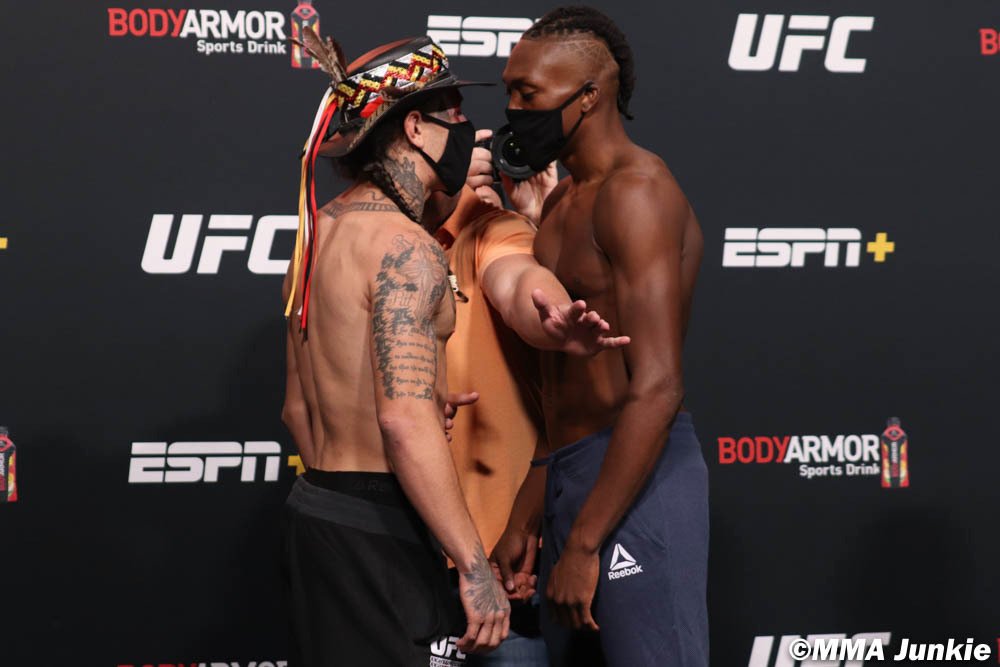 Jalin Turner appeared to be on board for this fight on a very short notice after Frank Camacho tested COVID positive. But Turner surely was confident about his game plan as he won via submission (rare-naked choke) against Brok Weaver at UFC Vegas 10.
Turner started the fight on the right track and took the early advantage. In the first round itself Turner sent Weaver flying down with a hard right hook. Turner jumped on for ground and pound but could not get the finish. Turner kept hitting hard body blows to Weaver. The former completely dominated the first round.
In the second round Weaver came out a little aggressive. Weaver began walking Turner down halfway through the round, landing some hard jabs that started to back Turner back to the fence. Turner continued his body assault and then dropped Weaver with a devastating left hook that seemed to put Weaver out. Turner walked away thinking the fight was over. But referee Herb Dean let the fight go on, and Turner responded with a combination that sent Weaver down. Turner quickly got the rear-naked-choke to finish the fight off.
Winner- Jalin Turner won via submission(rate-naked choke).
Heavyweight: Alexander Romanov vs Roque Martinez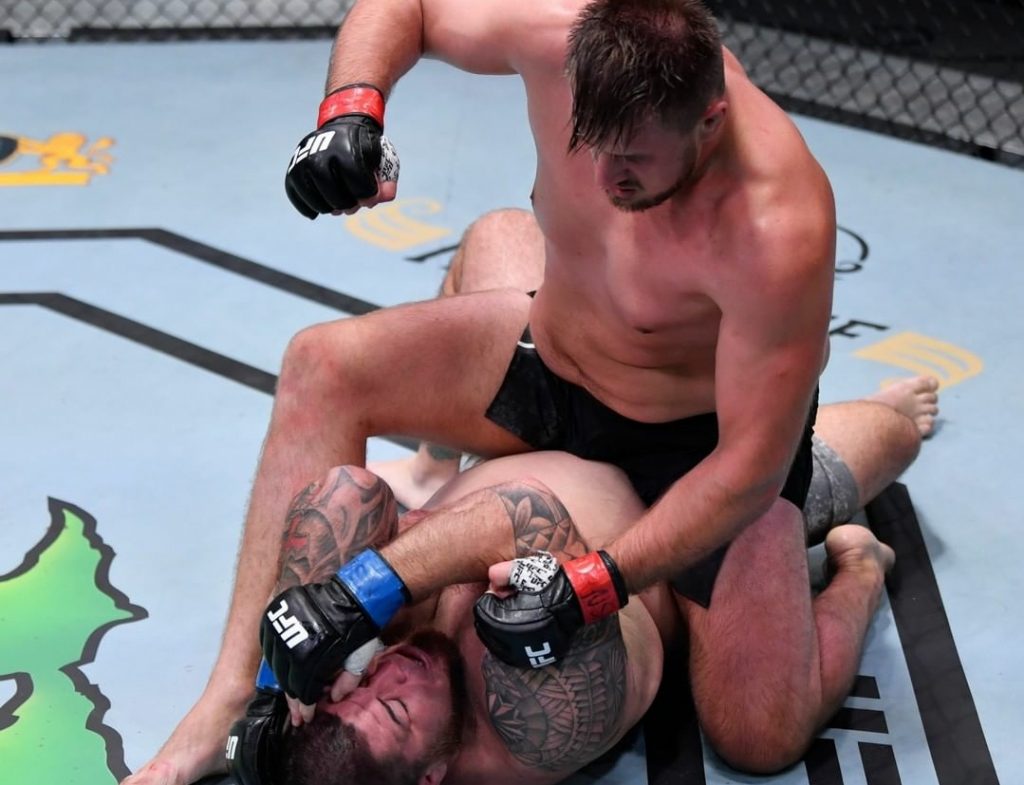 Alexander Romanov finally made his UFC debut and is what fashion! Winning via Submission (Arm-Triangle Choke) in Round 2 against Roque Martinez.
As the fight went underway Roque Martinez landed a few leg kicks. But Romanov hit a suplex and got back in top position. Romanov seemed confident and tried a straight armbar at the very end of the first round. However, Martinez managed his way to the bell.
The next round saw Martinez start again with leg kicks and body blows. But Romanov was not in a mood to take any of those. Romanov started his counter attacks by landing punches. Martinez held strong yet again, as Romanov stopped punching. Martinez nearly worked his way to his feet, but Romanov got right back to mount. This time, he went for an arm-triangle choke and forced the tap from Martinez.
Winner- Alexander Romanov won via submission (arm-triangle choke).
Lightweight: Roosevelt Roberts vs Kevin Croom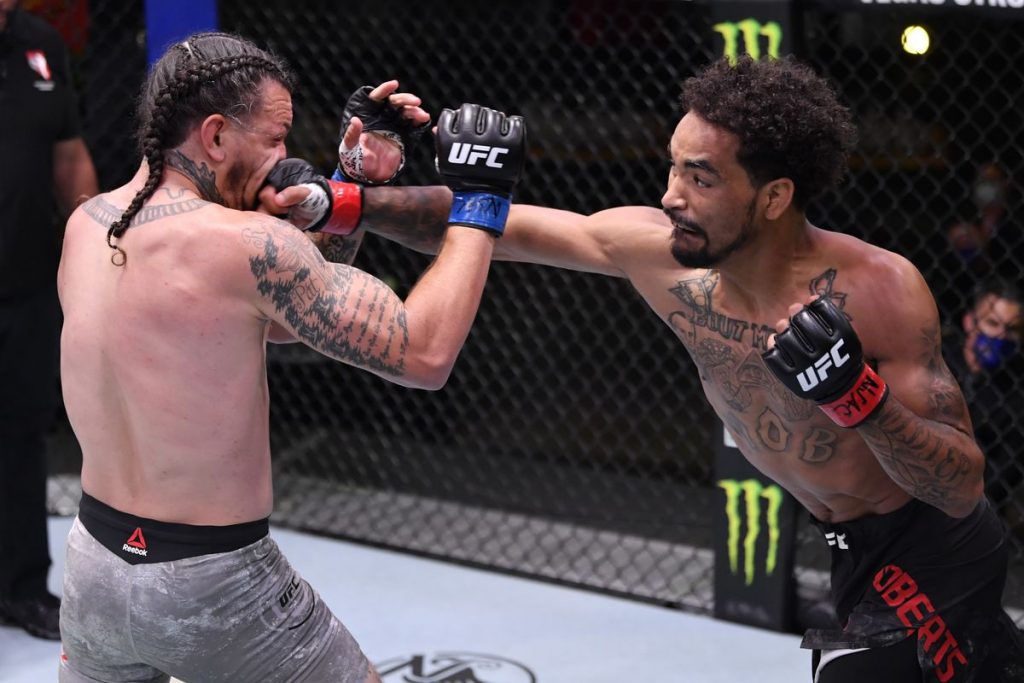 The fight got over before many fanatics could even sit in front of their television screens. As Kevin Croom won via submission (guillotine choke) against Roosevelt Roberts in 31 seconds of Round 1 at UFC Vegas.
As the fight started Croom landed a crisp left hand. Roberts dropped. Croom rushed forward and grabbed the guillotine and twisted as they stand. Roberts tried to work free but that lock was firm enough. Croom did not let go and eventually Roberts was caught bad, forced to tap out.
Winner- Kevin Croom won via submission (guillotine choke).
Women's Bantamweight: Julia Avila vs Sijara Eubanks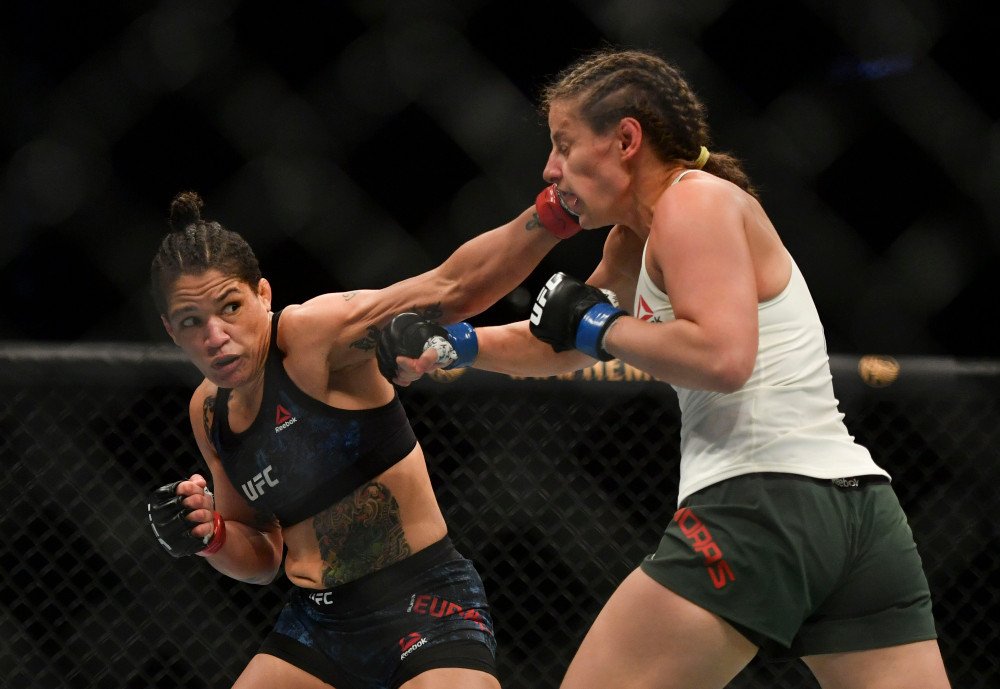 The last fight of the UFC Vegas 10 event preliminary card saw Avila taking on Eubanks. In which Sijara Eubanks won via unanimous decision.
As close as this fight was, Julia Avila started the fight on the attacking front. Trying to take command early on turned up the volume in the first round while Eubanks locked staggered. The first round felt in the favour of Avila. The next round saw Eubanks making her way back in the fight. Avila turns to her hips, and Eubanks has the right arm trapped. Eubanks looked in the arm-triangle. Avila tried to press down to create room. It looked tight, but she gutted through it. That let Eubanks get on her back. Choke was in, but Eubanks was able to get her back to the mat. With time winding down, Eubanks postured and punched in mount. Round ended and it felt like Eubanks tied the affairs up.
Even the third round saw both fighters give body blows and connected equally. Both Eubanks got slightly more aggressive towards the end or perhaps had a better connectivity rate than Avila. As the clock ticked to signify the end. The judges adjudged Eubanks as the winner.
Winner- Sarija Eubanks won via unanimous decision.
Also Read: UFC Vegas 10: Ottman Azaitar unleashes his 'Bulldozer' on Khama Worthy