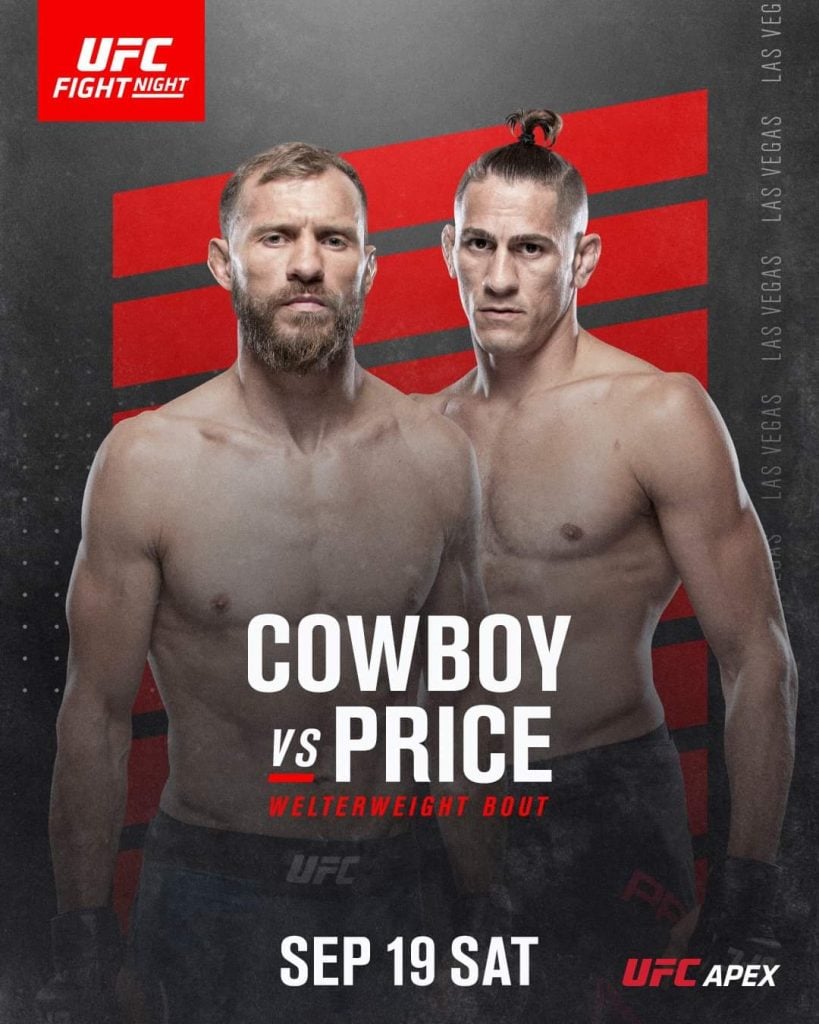 One of the most anticipated and loved fighters in the entire roaster of the UFC, Donald Cerrone fought after a huge break against Niko Price at the co-main event at UFC Vegas 11. The fight was adjudged as a draw as there was no finish even after 3 rounds.
A 4-fight skid can be terminal for a UFC career but not Cerrone as no fighter will likely ever be as active as him against elite competition. Price has only fought to a decision once in his career and even fighting the likes of Vicente Luque, Geoff Neal and Abdul Razak Alhassan, he always hunts the finish.
Having said that, both Donald Cerrone and Niko Price are suffering some of the worst form in the division coming up against some of the biggest monsters in the division.
Donald Cerrone vs Niko Price- As it Happened
Since the very first second of the fight Price paid no respect Cerrone and was on the attack straight away. With numerous significant strikes and body blows, Cerrone kept defending. Price's strategy was clear-to not let Cerrone get into his groove and mark your authority early on. Price was not only connecting shots on Cerrone's body but also on his body beautifully, which led Cerrone to just defend throughout the first round. As the round came to a close Price evidently was more dominant.
In the next round Price went in with the same strategy- to be aggressive. His blows were clearly hurting Cerrone. Price had landed twice as many shots on the head as Cerrone. While 'Cowboy' was trying for takedown, it was not happening. Although Cerrone should improvement but it still seemed Price running away with it. This was anyone's round. Cerrone landed a lead elbow that caused Price's eye to swell and Price surged forward with offense.
It was all down to the last round and Price started off the attack with his leg kicks. But Cerrone realised that he had to be more aggressive in order to win this fight. Cerrone landed combinations, jabs and punches while Price had equally admirable counters. As the clock timed out, it was all up to the judges to decide. To everyone's surprise (28-28)x 2 and 29-27 by 1 in favor was Cerrone was adjudged, which led the fight to be called a draw.
Also Read: UFC: Video of Joshua Fabia chasing fighters with a blade goes…