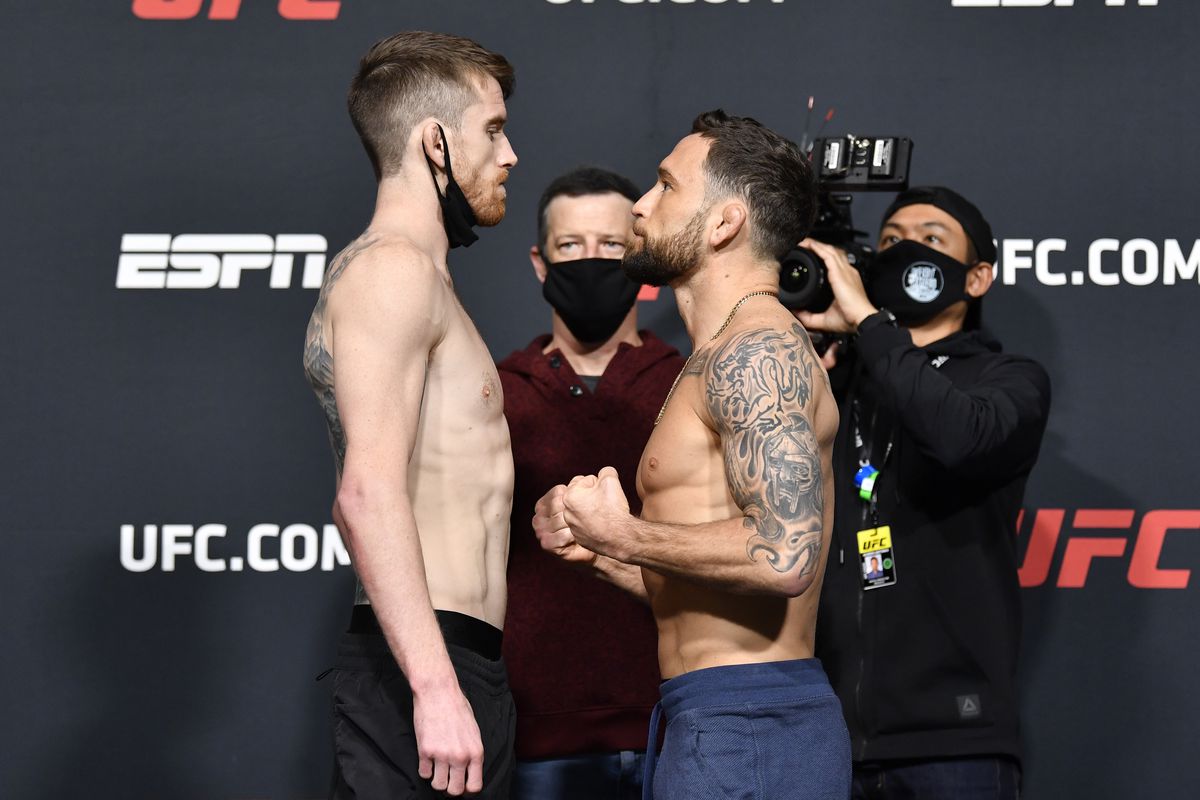 The bantamweight contest between the legend Frankie Edgar (24-8-1 MMA, 18-8-1 UFC) and the young prospect Cory Sandhagen (13-2 MMA, 6-1 UFC) just went down at UFC Vegas 18, and Cory "The Sandman" Sandhagen secured a knockout victory with a brutal flying knee in Round number 1.
Round 1: Cory Sandhagen started the fight with a leg kick. Frankie threw some hands but couldn't connect properly. Cory landed a perfect jumping knee and knocked out Edgar in 28 seconds of the very first round.
Title shot for Cory Sandhagen!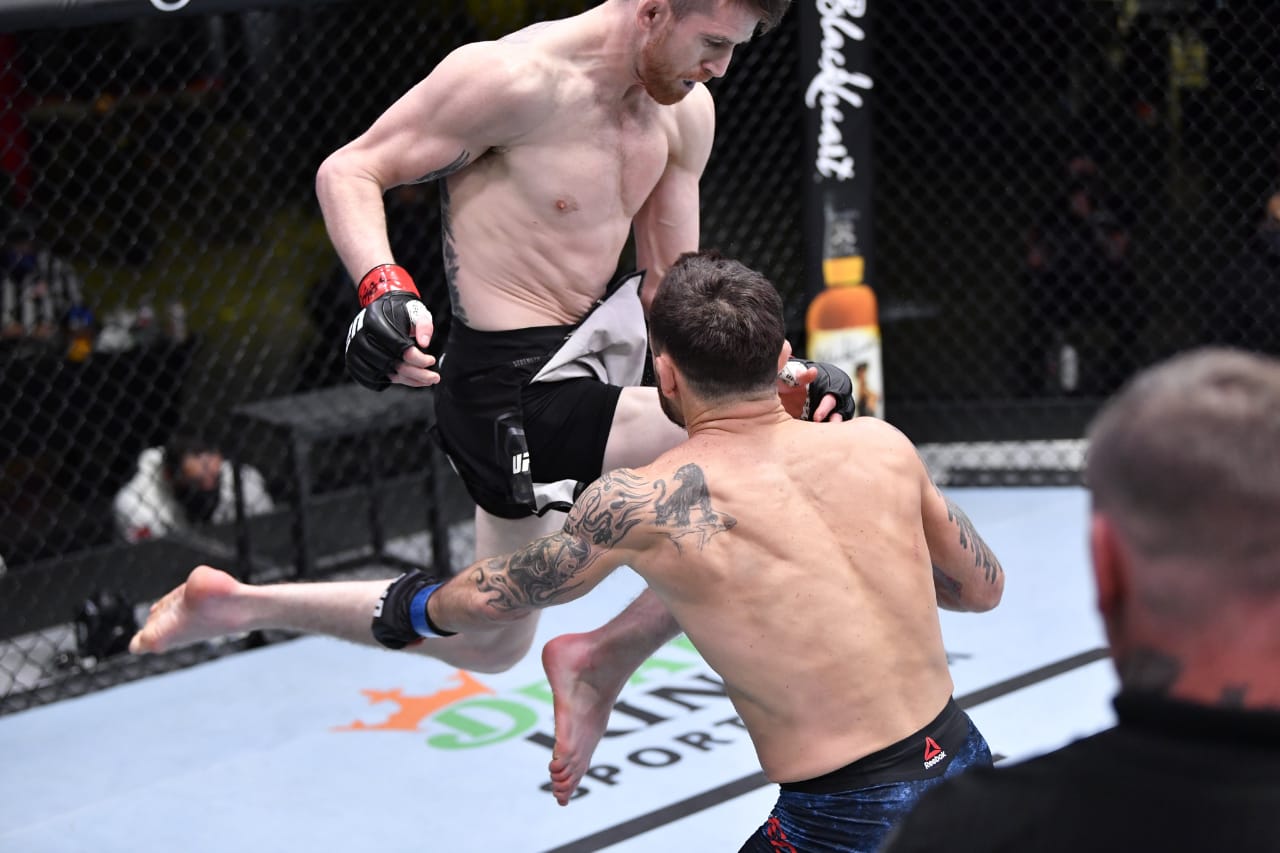 Cory Sandhagen rightfully earned his title shot after a performance like this, he called the winner of Petr Yan vs. Aljamain Sterling for the title shot. The fight between Petr Yan and Aljamain Sterling is going to happen at UFC 259, now with another challenger inline, the champion needs to be more cautious than ever.
Result: Cory Sandhagen knocked Frankie Egdar in 28 seconds of the first round.
Also read: UFC Vegas 18:Alexandre Pantoja defeated Manel Kape via unanimous decision.