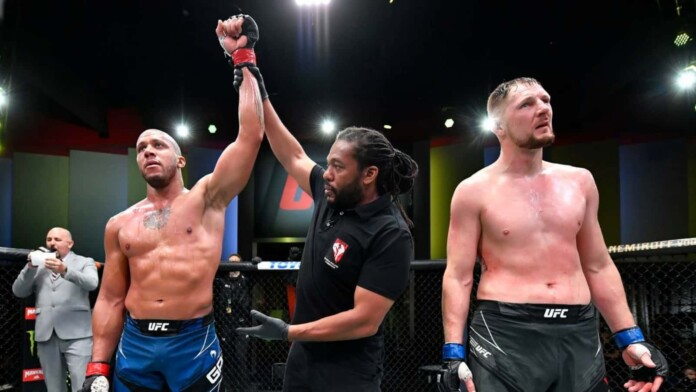 UFC top ranked fighter Alexander Volkov reflects on his loss at UFC Vegas 30. The Russian fighter lost via unanimous decision.
Alexander Volkov is the number 5 ranked UFC Heavyweight. He took on No. 3 ranked Ciryl Gane at UFC Vegas 30. The fighter lost via unanimous decision. Despite not looking too bad in terms of significant strikes, the Russian did not win in any of the judges' scorecard. Volkov has a record of 33-8-0 and he is an MMA veteran. As far as the UFC, he is 7 wins and 3 wins. After his loss against the undefeated Gane, Volkov took to Instagram to reflect on his loss.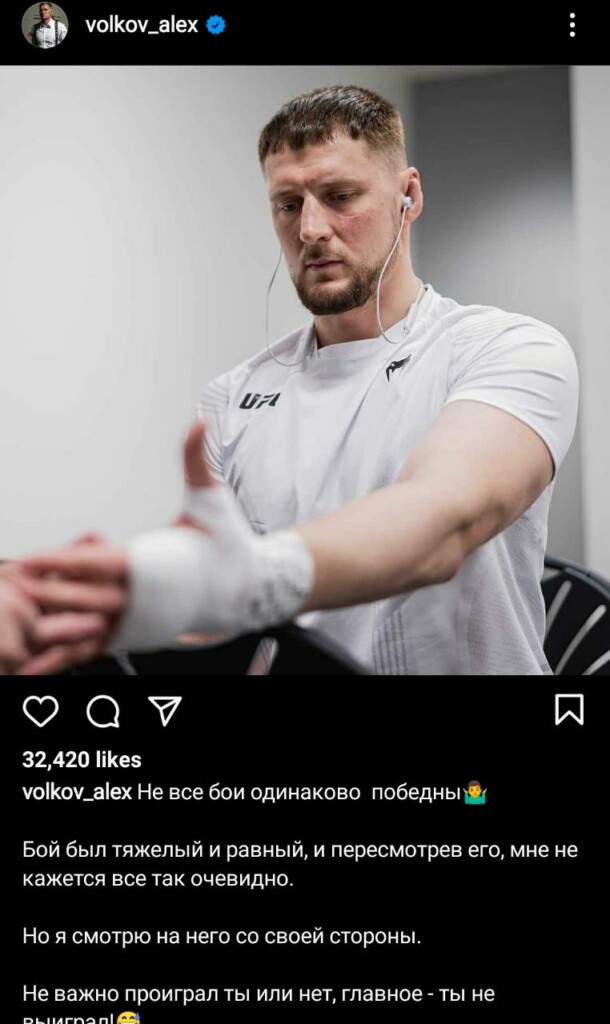 Volkov lost via unanimous decision to the Frenchman. The three cage-side judges scored the bout, 50-45, 50-45, and 49-46 in favor of Gane. Volkov landed a total of 115 strikes while he was out scored by Gane with 135 significant strikes. Volkov believes there is always room for improvement and said, "I have a lot to grow and work on."
Alexander Volkov says he will be back as soon as possible
On his Instagram post, Alexander "Drago" Volkov wrote, "Not all battles are equally victorious. The fight was tough and equal, and after reviewing it, it doesn't seem so obvious to me. But I look at him from my side. It doesn't matter if you lost or not, the main thing is that you did not win! I have a lot to grow and work on, but this is the path, and everyone has his own. Thanks to those who are near! I'll be back as soon as possible!"
Alexander has only 3 losses in the UFC. The losses being against Curtis Blaydes, Derrick Lewis, and now Ciryl Gane. It is not likely of Volkov to be stepped down from the #5 position in heavyweight rankings given he only lost to a fighter 2 spots above him. Though Volkov is in the top 5, the Russian is now not at the level of title contender. What do you think of Volkov's performance?
Also read: "Jake Paul is better than his brother," UFC Hall of Famer Rashad Evans talks Jake Paul and Tyron Woodley