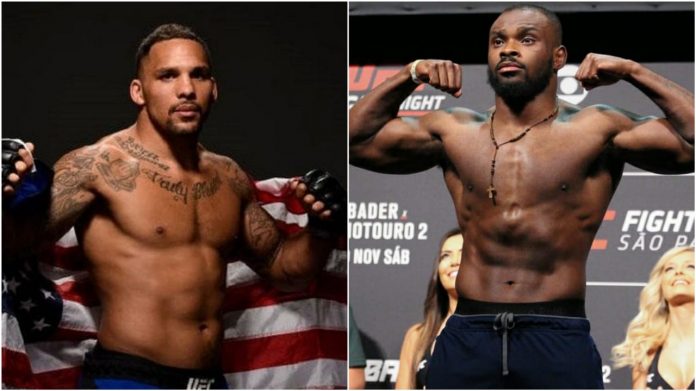 The middleweight contest between Eryk Anders (13-5 MMA, 5-5 UFC) and Darren Stewart (12-6 MMA, 5-5 UFC) just went down at UFC Vegas 21, and the fight went down as a no-contest due to an illegal knee.
Round 1: The fight started out with a brawl and these tow exchanged some heavy hands at the beginning, Anders got hit by a shot but he immediately shoots for the clinch and finds success there. He mixes in takedown and some heavy shots. He connected with a nice overhand to stun Stewart and then unleashing a fury to almost knocking him out.
But he hits Stewart with an illegal knee to call the contest as an No-contest.
It's UFC 259 all over again, "another illegal knee!"
After an illegal knee by Eryk Anders, his fight with Stewart is registered as a no-contest, and this is UFC 259 all over again, but last time when Petr Yan hit Sterling with an illegal shot, he lost the fight and his title. The rules regarding this needs to be clear and must be disclosed for a better understanding of all.
Also read: 'The wolf doing good' – Ali Abdelaziz provides update Khamzat Chimaev.