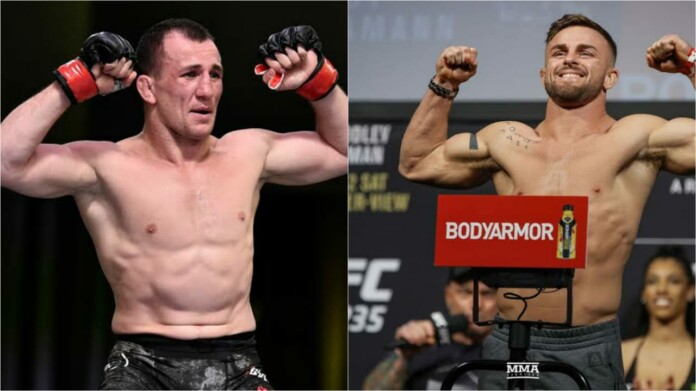 In the bantamweight contest between Merab Dvalishvili (12-4 MMA, 5-2 UFC) and Cody Stamann (19-3-1 MMA, 5-2-1 UFC) at UFC Vegas 25, and after three round Merab Dvalishvili defeats Cody Staman via unanimous decision.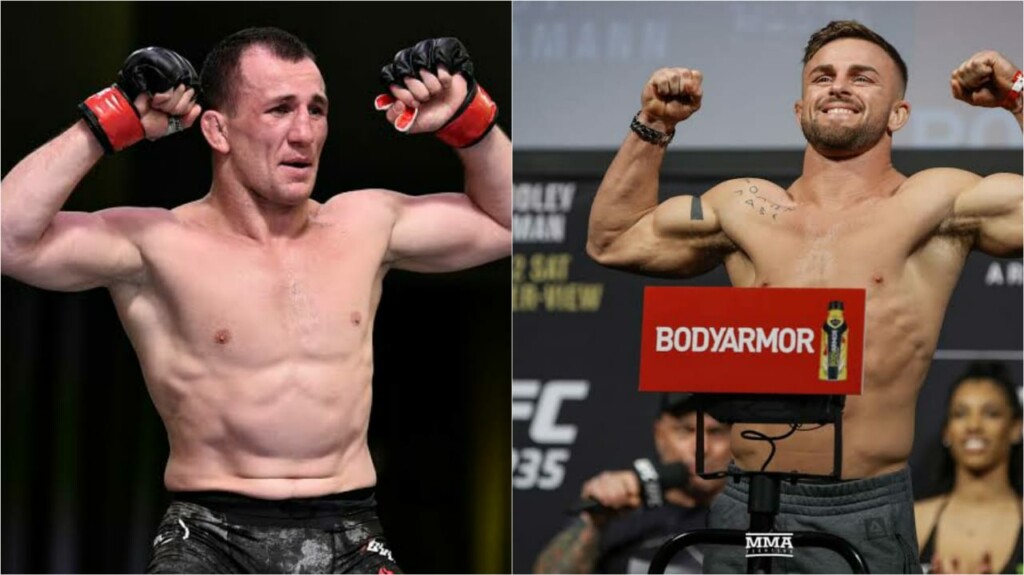 Round1: Staman took the center and tries to land some punches but Merab goes for a takedown and completes it, Staman manage to get back up but get caught with a big right hand, Staman looks for a takedown but get stuffed, Merab replies with a flurry of punches and finds some success. Staman gains some confidence and lands some shots but the round goes to Merab.
Round2: Staman pushes the pace and took the fight to the canvas but Merab manages to get right back up, Merab lands some nice combinations and tries for a guillotine but Staman breaks free, Merab secures a big takedown and lands some nice kicks and punches on the feet. Strong round for Merab
After dominating Staman for three rounds Merab Dvalishvili secures the victory at UFC Vegas 25
Round 3: Merab lands a nice kick to the body, and follows it up with a nice combination of punches, Staman tries to push the pace but Merab lands perfect counters to kill his momentum, he lands a nice upper cut and goes for a takedown. Staman reverses takedown attempt and lands on top, Merab got right back up and lands some punches.
Result: Merab Dvalishvil def. Cody Stamann via unanimous decision (30-27, 29-28, 29-28)
Also read: UFC Vegas 25: Dominick Reyes vs Jiri Prochazka Prelims Results
'Not even saying "Hey what's up" was very strange' – Rose Namajunas gives an account of pre-fight Zhang Weili