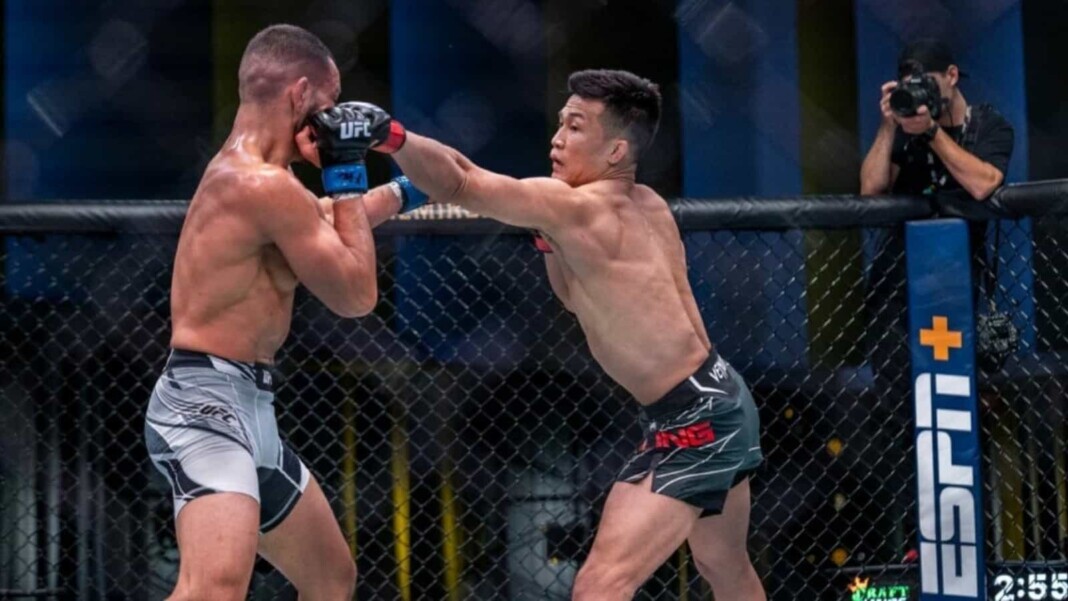 The main event of UFC Vegas 29's fight card featured the fight between the number 4th ranked UFC Featherweight fighter and former title contender, Chan Sung Jung stepping inside the Octagon against number 8th ranked Featherweight fighter, Dan Ige.
Korean Zombie stepped into this fight with a loss against Brian Ortega on UFC Fight Night: Ortega vs The Korean Zombie. On the other hand, Ige stepped into this fight with a spectacular first-round TKO win against Gavin Tucker in his last fight on UFC Fight Night: Edwards vs Muhammad.
Round 1: Jung landed an early kick and started the round. Ige circled outside and countered him with quick punches. Jung landed a big hook and grabbed Ige in the clinch. Ige landed a nice lead leg kick followed by an uppercut. Jung took him down and controlled Ige for a long period of time.
Ige finally got up and Jung tried to land a high kick but blocked, the round ends with both of them on the feet.
Round 2: Jung came in heavy at the start of the second round and dropped Ige with a hard right hand. He got up but hurt real bad with that shot. They traded jabs with each other. Jung landed a leg kick and Ige landed a stiff jab. Jung landed a jab followed by a one-two combo.
A nasty low kick landed from Jung and a right hand scored from Ige. Ige landed a few elbows and Jung traded some body punches as the round ended.
Round 3: Jung started the round with a big low kick and he changed levels quickly and took Ige down to the ground. Ige tried to hold his neck but Jung scrambled his way on the up. Ige landed few elbows from his back and Jung defends an up kick as he gets up. The round ended with Jung staying on his back and controlling Ige for the remainder of the round.
Dan Ige fell down short ahead of the craftmanship of the Korean Zombie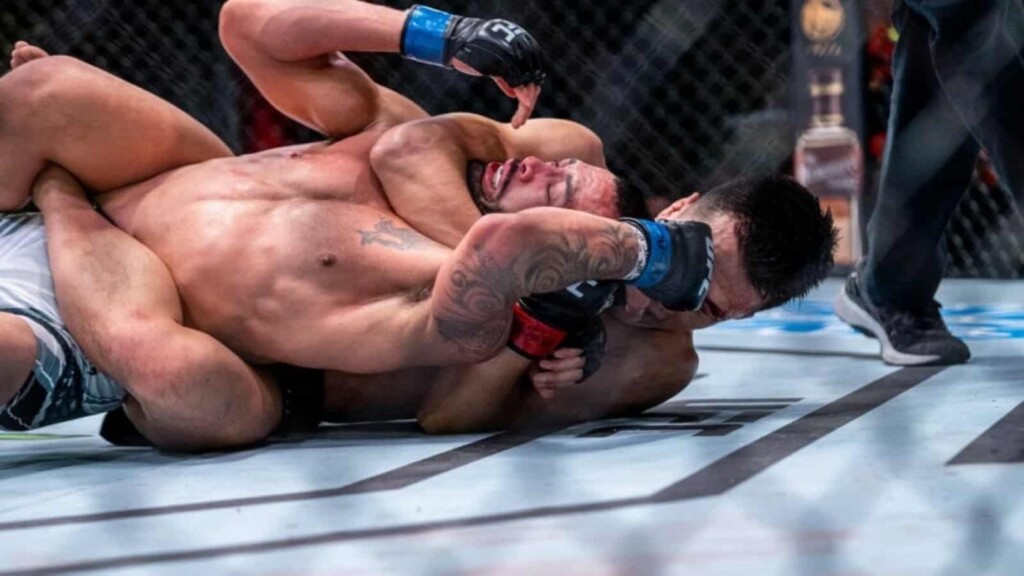 Round 4: Ige landed quick jabs and Jung answered him with a right hand of his own. Legs kick traded between both and Jung slipped a big right hand. Ige landed some hard shots to his body and Ige landed a big left hand. Ige scored with a nice low kick. He tried to land a high kick but got took down by Jung and he landed some shots from stacked guard.
Round 5: Ige landed a low leg kick followed by a left hand. Ige tried to press him through and scored a body shot. Jung took the damage from that body shots and Ige continued pressuring him. They reset and started from the center. Jung missed a big right hand. Ige tried to secure an inside and they traded at the end of the round. Heck of a fight!
Result: Chan Sung Jung def Dan Ige via unanimous decision (48-47, 49-46, 49-46)
Also Read: UFC Vegas 29: Marlon Vera def Davey Grant via UD in a devastating brawl.